Anatomy of a Great Sponsored Review Post: A Guide for Influencers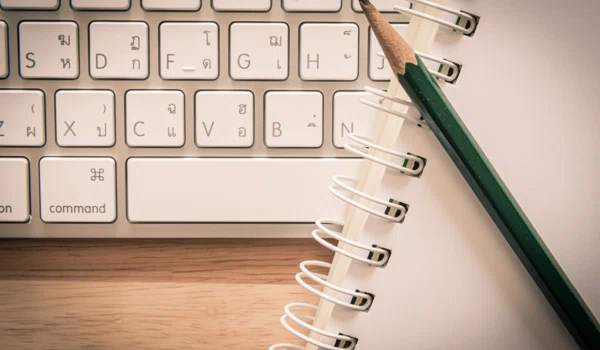 If you're a blogger, YouTuber, or social media influencer and are new to the game of brand collaborations, you've probably realized how hard it is to write great sponsored content.
Sponsors approach you because you have an audience they want to reach. And, at the end of the day, these brands are looking to drive additional sales. To be a great partner, your job is to create content that gets your readers excited about the brands you post about. You should also be an expert in creating content that actually motivates your fans to try (and buy) the products and services you recommend.
There are five main components to creating a great sponsored review to drive sales:
The review is authentic

The review provides real value and tells an effective story

There's a clear call to action

The post abides by FTC disclosure laws

The recommendation extends over time
In this guide, we'll show you how to write compelling sponsored posts that your readers will love and will make you a great brand ambassador and partner.
Making your review authentic
Start with a product or service that you believe in
Here's a scenario:
You're an all-natural beauty blogger. You frequently post about makeup and skincare brands that are all-organic and chemical free. One day, you get an email from a face lotion brand that wants to work with you on a sponsored post. And they're paying a flat fee!
After further research, you realize that this brand is not all-natural, and in fact has multiple chemicals in its formula. What do you do?
At first, the cash compensation might make you think twice. Plus, they're only asking for a short post. But chemical-laden products are not what you're all about. What's a poor blogger to do?
While it might be tempting to take these sponsorship offers from brands promising a larger cash payout, the better thing to do is pass on this opportunity. The most successful bloggers are the ones whose readership knows they can count on their advice and input, and trust that what they're reading sticks by the blogger's brand.
Starting with a product or service that you actually enjoy (or one that you haven't tried yet but it aligns with your blog's focus) is the first step towards creating an authentic, personal review that not only your readers will love, but the brand will, too. Don't be afraid to turn down products that don't contribute to your overall influencer narrative.
Make sure the product fits your blog's niche
As much as you believe in a product, it might not have a space on your blog. If our beauty blogger starts posting about her favorite taco sauce brand, for example, the readers would be a bit confused.
If you're like most bloggers, your whole influencer persona is focused around one specific thing: your niche. This can be as broad as travel and as specific as weddings for women over 50, but you most likely have a niche that you've developed over time.
As a blogger, everything you do should reflect this niche or interest. Your blog content, YouTube uploads, social posts -- everything should tie in, at least a little bit, to your overall influencer focus.
So, when working with brands, one of the first things you'll need to figure out is this:
Does this brand fit in with my overall blog niche?
If not, skip this one. If it does, then you're on your way to the next phase of your sponsored review:
Create content that creates value and tells an effective story
Set a clear and specific topic for your post that aligns to people's questions.
So, you've got your product at the ready. Now what the heck are you going to write about?
Content ideation can be some of the hardest work a blogger has to do. There are a ton of tools to help you come up with blog ideas, but you need one focused around the product or service you're reviewing.
One way to approach the blog's main topic is to ask yourself:
What do people want to know about this brand?
Sure, you'll be able to list the product's features, no problem. The brand will probably send you the main talking points on this right off the bat. But the real meat and potatoes comes when you think about how the reader could relate to your content.
For example, take popular crafting blogger Amy Anderson from Mod Podge Rocks. She collaborated with Imperial Sugar brand Dixie Crystals on a sponsored post. But instead of just reviewing the sugar itself (imagine the sugar high she'd be on after that taste test), she created a post topic that she knew her readers would be interested in: handmade Christmas ornaments.
By creating a topic focused less on the product, and more about how people use that product, Amy was able to incorporate Dixie Crystals into a blog post that would naturally fit into her blog. And to top it all off, she related it back to her overall niche of crafting with Mod Podge.
Another way of finding a good post topic is simply by Googling. If you're trying to come up with a sponsored post for a new sock brand, take a look at what people are already asking:
If your product fits, try to focus on addressing one of these queries in your post.
Use the product yourself and share your personal experiences and opinions
You'll never be able to give a fair and honest review of a product if you don't use it yourself. End of story. If it's a leather jacket you're reviewing, put that sucker on and wear it for a day! You'll be able to see the product in action, look for any potential problems, and have time to address any issues and questions with the brand for clarification.
Which brings up another point: not all reviews are 100% positive. There's value to providing some cons in your post - it makes your pros look even more real and sincere. The reader can see that you've actually tried the product out, and are willing to share your true thoughts and feelings with them.
Use lots of images and video
Regular articles online without pictures are just plain boring. But a product review without pictures? It's practically a crime.
Look, your readers are looking to you to find out every single detail of the item or service you're reviewing. They don't want to have to buy the product to see what it looks like or how it functions. They're looking for your advice on whether or not they should buy the product themselves. So give them the visuals.
Smartphone cameras are so great now, there's no need to invest in fancy camera equipment or software. Just snap a few photos of you wearing, using, testing, and interacting with the product, edit them right in Instagram (or use a free app like VSCO Cam), and include those photos in your post.
Beauty and fashion influencer Jonna Scott-Blakes of Naturally Glam worked with the company Basic Man to create a post about how to "keep your guy fresh." Not only did she review the product with her hubby, she also made sure include images of both the product and her man actually interacting with the product.
Photos make your blog posts stand out to a scrolling reader. Plus, you'll need photos to share on social media (especially Instagram and Pinterest) later.
Even better than images? Video content. Multimedia reviews are becoming more and more common, and should be -- especially since the average user spends 88% more time on a website with video.
I know, creating video content can seem daunting at first. But all you really need is your phone, a cheap lighting kit, and the patience for editing to take your blog posts from mediocre to impressive. And videos don't have to be very long, since videos under 2 minutes get the highest engagement.
Tech reviewer Mihail of Drone Supremacy frequently includes videos in his posts, mainly due to the content he's producing (people love to see how a drone's video content will actually look).
Compare the product to alternatives
Yes, this might seem like a big no-no. Including a product with its competitors in the same blog post? Doesn't that defeat the purpose?
Well, actually, there are a few benefits for both you and the brand in adding a comparison to your post. First, up-and-coming brands will usually appreciate the side-by-side comparison to a more well known brand. It gives the reader, who might not have known the brand's name before this post, a sense of what their product might do or help solve.
On the flip side, a larger brand might like the comparison idea if they are confident that they're better than the competition.
A popular place to see comparison posts is when beauty bloggers try to find cheaper "dupes" for higher-end make-up, and then compare the two brands. Blogger Miranda Mendoza from Slashed Beauty did this when she compared Make Up For Ever and NYX foundations together in one post.
Of course, you should always check with the brand you're working with first to make sure they're okay with a comparison-style post.
Consider doing a roundup
You've definitely seen a roundup post in action, although you may not have known it. You know all of those holiday gift guides? Posts that share something like "10 products you NEED for a trip to Italy?" They're everywhere.
Here's a great example from Adam Bryan of Urban Tastebud:
A roundup is a bit different than a product comparison since it's usually more of a list of products all related to a certain topic. The reader in this example is definitely looking for a subscription box that gives back to charity, so giving them options is always a good idea. Plus, if you're enrolled in any affiliate programs, roundup posts are a great way to add links in a natural way.
Again, always check with the brand you're promoting to see if they'd like a dedicated post, or if you're able to include them in a roundup.
Get inside information from the company to share
Chances are, the company you're working with has worked with other bloggers before you, and will continue to work with bloggers long after you've written and published your post. And you know that product info they shared with you? It was sent to everyone else, too.
One way to make your review even more compelling is to dig deeper into the company itself. Is it a female-led company, which might align with your blog's focus? Or is there interesting history behind the product that might be worth sharing? Try to make your post as unique as possible.
Including a quote from your company contact or a company rep is a great way to add insider knowledge to your post, and make yourself seem even more of an authority on the topic.
Including quotes is a tactic that all journalists use in every article they write, and one that can really impress even your most skeptical readers.
Come up with a compelling title
Why is this the final step, you ask? Well, because it's the most important. A title is what draws the reader in, and what people will see if your blog post shows up in a Google search.
A blog's title is what makes readers want to click on the full article when shared on social. You should start with a basic title, that somewhat explains what the article is about. Then, make it interesting.
BuzzSumo has a great guide to writing viral headlines. They've studied around 100 million articles, and analyzed what makes a post go viral. What they found were the 5 most common elements of headlines that get shared like crazy:
Try using a process like this for formulating your titles.
Create a clear call to action
By now, you probably have a pretty solid article drafted up. You've done your research, taken photos with the product, edited a little video, and reached out to a company rep for additional comments.
Now, you need to convince your readers to actually buy.
It can sometimes be hard, as a blogger, to see things from the brand's point of view. While you're benefiting from the deal with free product and monetary compensation, you have to keep in mind what the brand is looking for in return.
Overall, the goal of working with influencers for many brands is heightened brand awareness. But their main focus is really to drive traffic, and ultimately sign ups or sales, to their website.
As an influencer, you'll want to send as many readers as possible to the brand's website. This gives you the greatest chance of sending over a customer who actually completes a sale, which is great news for you (the brand will love you).
Brands will usually let you know upfront what they want you to use to drive your traffic their way. A lot of times, it will be a promo code for you to share with your readers -- sometimes you'll even be given a personalized promo code that will make you seem even more legit.
Promo codes incentivize readers to shop somewhere they've never shopped before, and buy a product they wouldn't normally buy. You should try to include your discount code in your blog post as many times as possible, and also on your social media channels.
In this example, Instagram influencer Brittenelle shares her code while promoting watch company Daniel Wellington:
Other times, a brand might send you a unique link to the product your reviewing, which you can anchor directly into your post and share on social media. Again, you should try to include this link as many times as you can, where appropriate -- try not to make it look spammy.
In the Dealspotr Marketplace, we actually provide you with both a unique tracking link, and a promo code to share with your readers. It's beneficial to use both in your post, especially because the clicks and conversions you drive through them can increase your Influence Score on Dealspotr (which in turn, increases your payout).
Pay attention to FTC disclosure laws
FTC disclosure best practices
When it comes to sponsored content, the FTC isn't messing around. Since you're writing a post on behalf of the brand that you're working with, you'll need to disclose this material relationship (meaning you've received some type of compensation from the brand) to your readers and followers. Not disclosing this relationship could result in hefty fines.
On Your blog
On your blog, you should already have a heading set up at the beginning of every sponsored post that says something along the lines of, "This is a sponsored post on behalf of X Brand. I have received some form of compensation for this post." Here's a great example from Kami, of Life with Kami:
At the top of her post, you can see her disclosures for two things: she's using affiliate links, and this post has been sponsored by Morning Pep. What she also includes is a link to a specialized page on her blog reserved solely for disclosures:
This is really the best way to do disclosures on your blog, and it could be a simple step that saves you from having your blog shut down by the FTC.
On Facebook
Disclosures on Facebook are also super important, and can save you from a real headache of having your account shut down, and all your content and followers lost.
The very first sentence of your Facebook post should be something disclosing the material connection between you and the brand your'e posting about. Some examples include: "[Brand] sent me a free sample," "[Brand] gave me an exclusive promo code to share with my followers," or "Sponsored by..."
It's easy to disclose these relationships with Facebook's built-in tool. You can tag your content as "branded content" right when creating your post.
Clicking on the gray handshake icon will allow you to tag the brand you're working with in the post, and also will mark the post as paid.
Your post will end up looking something like this:
You should also try to include a hashtag like #ad or #sponsored on your post, and if you're doing a video or going Facebook Live, remember to state your disclosure at the beginning of the video.
On Instagram
Ignoring the Instagram FTC disclosure guidelines has the same repercussions as not following them on Facebook.
On Instagram, you must include the #ad or #sponsored hashtag in the first three lines of your post text (before the "More" button). You also must disclose the material relationship between you and the brand right upfront. Simply tagging the brand in your post without mention of your relationship does not count as disclosure.
Instagram, like Facebook, also has a built-in tool to help you disclose your sponsored posts. you can mark posts and stories as sponsored, and Instagram will add a "Paid sponsorship" tag to your post. Here's an example from mega-influencer Aimee Song of Song of Style, courtesy of BuzzFeed:
If you're posting an Instagram story, you should still superimpose the disclosure on the image or video using the built in text tools on the app (like Song did here). For Instagram Live, you should disclose at the beginning of the video, and continuously throughout for new viewers.
On YouTube
YouTube's process is a tad bit different than Facebook and Instagram, but just as serious.
For videos, you have to give an audible disclosure at the beginning of your video. You can also include the #ad or #sponsored in your description, but make sure it's within the first few lines.
YouTube also has a built-in tool for tagging sponsored content. It's a little more confusing than the other two, but here are some instructions provided by YouTube:
Click on your avatar in the upper right, and go to "Creator Studio."
Click on Video Manager on the lefthand side, and click "Edit" on the video you want to tag.
In the editor, look for "Advanced Settings" under the video:
And check the box in the "content declaration" section.
Voila! You're done. Your video will now bear a tag in the corner that says "Includes paid promotion" for the first 10 seconds of your video.
Don't do one-offs. Promote over time.
Now that you've completed your post, you don't want to just leave it on your blog. That's like painting a beautiful piece of art and just keeping it on the wall of your garage. You need more eyes on your content!
Social media platforms should already be a part of your blog content promotion. But if there's one thing you should remember, it's this:
Create a calendar to promote your review over time
Simply put, one-offs don't work. You'll share the post once, when it's written, and a handful of people will have their eye on it. But then, as it falls lower and lower on your blog's homepage, its lifespan will have ended with only one set of eyes actually seeing the content.
Instead, you'll want to share the post over and over again. If it's performing particularly well, share it some more. You can stick to using similar (or even the exact same verbiage) each time, while also using the same featured image. It's only going to make the audience of your article grow more and more with each social post.
Now, Facebook, Twitter, Snapchat, Pinterest and Instagram all allow outbound links to a website.
Along with traditional social posts sharing info about the product or blog post, you can also try to start up relevant conversations around your post with people who might be interested in the same thing.
Share your post in Facebook Groups. Respond to people using similar hashtags on Twitter. Add a poll in your Instagram Story. These are all good ways to continue promoting your blog post.
You can also try adding an update to the original blog post, once you've been using the product for a while. People love updates on how products work over time, so try updating your post every few months and then sharing all over again on social. Remember to always continue sharing your promo codes and links, too.
Analyze your metrics and optimize your message over time
Once all is said and done, you're going to want to track how your sponsored content is doing out there on the web. Tracking your metrics is good for two reasons:
You'll be able to see which promotions are working, and which might need a tweak or two for the next time you share them.

You'll be able to have metrics to share with other potential sponsors.
When you're reaching out to new brands to collaborate on content, it's helpful to send them a breakdown of the most successful past campaigns you've run, and how they performed on your blog and on social. You can also consider adding particularly successful campaigns to your media kit.
Many bloggers use Google Analytics to measure their traffic, and Wordpress has an analytics dashboard built right in for blogs hosted there. Facebook, Twitter, Instagram, Pinterest, and even LinkedIn all have metrics available for you as well, right on the platform.
Another thing you can do is offer to send the brand a weekly or monthly report on your blog and social post metrics relating to their brand. It helps them see how successful you are at promoting your content, and also gives them reason to work with you again.
The Dealspotr Marketplace tracks these metrics for you, and sends them directly to the brand.
Conclusion
At Dealspotr, we work with thousands of brands and influencers, helping them collaborate with each other more effectively. With the Dealspotr Marketplace, our influencer marketing platform, our goals are aligned with both brands and influencers around driving more sales. Subscribe to our newsletter for upcoming guides and advice on growing your business as an influencer.
Get each week's best deals from Dealspotr in your inbox
This guide was published on February 20, 2018
, and last modified on February 20, 2018
.