700+ Stores That Offer Discounts for Active Duty Military and Veterans
About the Author

KC is a freelance writer based in Brooklyn, NY who has been featured on VICE, Healthline.com, Huffington Post, Bustle, Into, and more.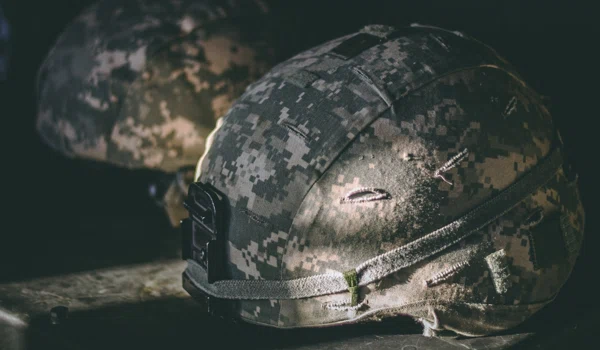 Many of us are aware of the special holidays each year when we celebrate the service of those who are serving or have served in the armed forces, including Memorial Day, Veterans Day, and the Fourth of July.
But, what you may not know is that many businesses choose to honor soldiers and veterans with discounts and special offers on their products and services every day. That's right— for the 20 million plus veterans and 1 million plus active duty service members, there are tons of military discounts out there just for you.
That's why we've put together this epic list of over 700 discounts for veterans and discounts for military personnel. Many of them require that you have a valid ID or that you verify through services including ID.me, SheerID, ID.discount, Veterans' Advantage, and GovX. However, if you've got your paperwork in order, saving money is going to be a breeze with the hundreds of discounts we've listed here.
Let's jump in!
Cars, motorcycles, and automotive part discounts for veterans & military members
Crafts & gift shop discounts for military & veterans
Department stores with military & veterans discounts
Electronics discounts for veterans
Fashion stores with military discounts
Food & drink discounts for military & veterans
Health & beauty military discounts
Home & garden stores with military discounts
Online services with military & veterans discounts
Sports & outdoors stores with military discounts
Toys, kids, & baby discounts for military and veterans
Travel & events discounts for veterans and active duty military
Vape pens and accessory military discounts
From clothes to trips to sports and more, there are so many military discounts out there for you. Skim through this list to find your favorite discounts so you can take full advantage of all of the benefits available to you as a veteran or current service member.
Want to find more useful information like this? Check out our articles 100+ Gov't + Private Sector Discounts and Benefits for Veterans & Military Families and 50+ Health Care Benefits, Career Resources, and Discounts for Women Veterans, and be sure to keep up with the Dealspotr blog for more smart tips for saving money and sticking to your budget. And, while you're here, pop over to the Dealspotr homepage where we've got thousands of discounts from all your favorite retailers.
Get each week's best deals from Dealspotr in your inbox
This guide was published on November 5, 2018
, and last modified on November 5, 2018
.