Top 20 Money-Saving Micro-Influencers Offering the Best Frugal Living Tips
About the Author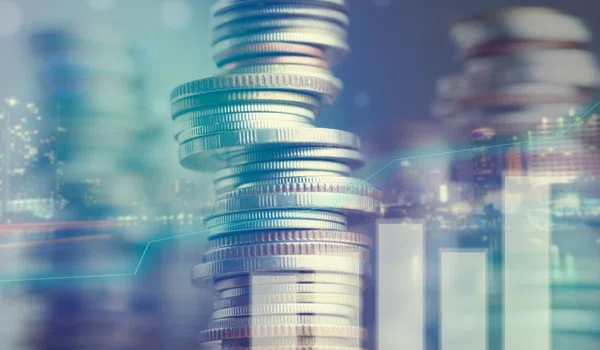 Let's face it: saving money is hard. There's always that one thing we'd love to splurge on, and $10 lunches have become commonplace in a lot of busy people's workdays.
In your head, you're constantly telling yourself to skip out on weekend activities or buying that new pair of sneakers - but who actually listens to their own thoughts?
Luckily, there are a whole slew of micro-influencers - regular people who just happen to have a blog or social media presence - who are going through the same thing every day. Only they've learned how to manage their lifestyle according to one mantra: save, save, save.
No matter their niche, the money-saving micro-influencers on this list have combined their expertise with frugal tactics to create a destination for any thrifty reader. Now, they are sharing what they've learned with you.
The tips, tricks, and advice they give uncover all of the small opportunities and ways you can save money on a daily basis. Discover these 20 money-saving micro-influencers and see how you can save some cash with a little help from them.
Lilliana Vazquez: The LV Guide
Lilliana Vazquez is an inspiring micro-influencer who's had appearances on Access Hollywood as a style expert.
People who like looking good while saving money should definitely follow The LV Guide, a great resource for learning how to copy designer looks for less.
Get the same designer look the celebrities are wearing but way cheaper. This micro-influencer will teach you how to look out for deals and flash sales so that you can wear your best looks at reasonable prices.
Website | Instagram | Twitter | Facebook | Pinterest
Adam Bryan: Urban Tastebud
Urban Tastebud is your destination for great savings techniques and ways to have fun while not splurging.
Adam Bryan will guide you to good eats, whether it's meaty, vegan, or gluten-free. Not only this, he has a whole section of his blog dedicated to just Disney food! He writes about his food experiences at Disney World as well as reviews on each item.
Bryan also focuses on reviewing any and all subscription boxes, which can be great ways to save money on products like cosmetics and shaving equipment. Follow Urban Tastebud and get the scoop on where to find subscription box coupons, and how to score free food and drink at restaurants and elsewhere.
Website | Instagram | Twitter | Facebook | YouTube | Pinterest
Cherie Lowe: Queen of Free
Cherie Lowe is the Queen of Free. Her and her family paid off $127,000 in debt and she's here to help you get out of debt, too.
Lowe is so obsessed with being good with money, she wrote a book to help others find their financial stability and live a debt-free life.
She's an optimistic person, which makes her blog and social media content so motivating. In her bio she says, "...more than anything, I long for others to realize there is HOPE for their finances."
Website | Instagram | Twitter | Facebook | Pinterest | Google+ | Amazon
Charlie, Eddie, & Aaron: Three Thrifty Guys
They say that two heads are better than one, so three heads must be excellent when it comes to garnering money-saving advice. The three men behind Three Thrifty Guys are all savings experts in their own right, and have come together to collaborate to give you the best savings knowledge they can drum up.
Charlie pioneered what he calls the Two Checking Account System, and offers a course on this way of organizing your money so you'll never need an actual budget again. He offers an 8 minute tutorial on the site.
Apart from that, the thrifty guys offer their 3 cents on how to manage your finances, and often do reviews of money-saving products and services.
Website | Facebook | Twitter | Pinterest | YouTube
Kelly: House of Aqua
Kelly from House of Aqua is the queen of modern luxury on a penny-hoarding budget.
Her beautiful YouTube videos have imagery that looks like your regular Instagram-worthy items that you drool over but can't afford. But oh contraire! Kelly teaches you how to live as if you have all the money in the world. She offers promo codes often, too.
House of Aqua will tell you how to save money on items that are gorgeous yet thrifty. There's no reason you can't have great things, no matter your income.
YouTube | Instagram | Twitter | Pinterest
Alexis Schroeder: Fitnacials
We can often feel discouraged because it feels like living a healthy lifestyle is expensive. According to Alexis Schroeder, it doesn't have to be!
This blog all started when Schroeder started her 60 pound weight loss journey. She was able to get the blog so big that she began making $5,000 a month from just blogging. Obviously, she knows about dream following and financial stability!
With the adorably clever name Fitnancials, Schroeder will show you how to travel and stay fit on a tight budget.
Website | Instagram | Twitter | Facebook | Pinterest
Hank Coleman: Money Q and A
Hank Coleman offers investing, retirement, personal finance, and motivational quotes to help readers aim high when contemplating their futures.
Coleman's Instagram is full of motivational quotes, perfect for someone who can use a little daily push. His website offers specific ways to utilize investments and general savings.
Follow all Coleman's social media accounts, and get the full picture on planning your IRA, college funds, and everything else toward your future of financial success.
Website | Instagram | Twitter | Facebook | Google+
Ashley Drewes: Closet of Free Samples
With a name so eye-catching, Closet of Free Samples by Ashley Drewes will show you how to get free samples worth your while.
We're not just talking Costco food samples. Drewes knows all the moves to getting freebies you can actually use.
Drewes has articles on how to get free makeup, movies, and even toilet paper. She writes honestly and earnestly, so when you're reading anything from this blogger, it's from the heart.
Website | Instagram | Twitter | Facebook | YouTube | Pinterest
Ricky Willis: Skint Dad
Skint dad is a money-saving micro-influencer who started his blog in 2013, when he was fed up with trying to make ends meet.
Frustrated with working so hard yet struggling so much, Ricky Willis decided to create a place where others could meet who were in the same boat.
This husband and wife team (his wife being Naomi Willis) have been working together to produce engaging content with real tangible techniques on how to live a full life without being bogged down by financial stress.
Website | Instagram | Pinterest | Facebook | Twitter
Aileen Luib: The Baller on a Budget
"Anything you can do, I can do cheaper," is the slogan of The Baller on a Budget. Unlike any other on our list, this micro-influencer absolutely owns her frugal ways.
Aileen Luib knows that there is a way to be baller while not spending wastefully. Look at her Instagram photos and you'll see someone that looks killer in stylish and sexy outfits while not spending a ton.
Learn how to live the most baller life and have some money left over. If she can do it, you can do it.
As she says on her website, "Indulge in the most-coveted trends and products without breaking the bank, because everyone deserves champagne taste even on a beer budget."
Website | Instagram | Twitter | Facebook | Pinterest
Natalie Bacon
Natalie Bacon wants you to "save money and design a life you love."
This blogger/YouTuber offers money saving tips as well as general life-winning advice, like tips on home organization.
Bacon is an inspiration because she quit her six figure job to dedicate her life to a financial planning position, a job she accepted that only took home 50% of the pay she had before.
She's been featured on Forbes, CNBC, and Huffington Post.
Website | YouTube | Instagram | Twitter | Pinterest | Facebook
Kim Anderson: Thrifty Little Mom
If you're a parent who's looking for a good place to start on your financially stable life, Kim Anderson offers helpful content. Her blog called Thrifty Little Mom features articles that'll guide you to saving money.
Her large Pinterest following was achieved by offering consistent and real advice on how to experience a wonderful life with your family while spending less. For example, there are a ton of little things you can do around the house to make your abode more enjoyable without totally remodeling.
Anderson also offers quick recipes and craft ideas.
Website | Instagram | Facebook | Pinterest
Bola Onada Sokunbi: Clever Girl Finance
Get a hold of your finances by checking out Clever Girl Finance, a blog empowering women to gain financial freedom.
Bola Onada Sokunbi helps women build income and ditch debt for good.
She works with people and followers to decide on a strategy for eliminating debt and actually having a real savings account.
She also offers an accountability program, a podcast, and financial coaching. This clever girl knows what she's talking about!
Website | Instagram | YouTube | Facebook | Pinterest | Twitter
Angela Davis: Frugal Living NW
As a location-specific money-saving micro-influencer, Angela Davis will teach you how to save money in the beautiful Pacific Northwest.
Living in the PNW has its own unique money savings opportunities. For example, on Davis's blog you'll find Safeway specific coupons and sale information.
This Portland, OR resident is a happy frugal mom who wants to tell you how to save money.
Website | Facebook | Twitter | Instagram | Pinterest
Cass Bailey: Frugal Family
Cass Bailey is a mother of two, wife, and money saver. She believes in living frugally while having "as much fun as possible along the way."
Find out how to make great tasting food for cheap, how to have a lovely Christmas without breaking the budget, and how to save money with kids.
Not only will she tell you how to save money, she'll offer advice when you're feeling blue as well as other inspiring content to lift you up in your daily life.
Website | Instagram | Twitter | Pinterest
Cathryn Holt: Amateur Decorating Like a Pro
Cathryn Holt is a mom and wife who has learned to live luxuriously on a tight budget. Her YouTube channel will tell you how to save money on home renovations.
You don't have to live in a shabby house just because you don't have a lot of money to spend. Holt will show you how to paint, restore, and makeover your home in small ways that make big changes.
She has thousands of subscribers who love seeing what budget project she's working on next.
Website | YouTube | Instagram | Facebook | Pinterest
Brittany: Naturally Thrifty Mom
This next big saver is Brittany from Naturally Thrifty Mom. She not only saves money, but she also focuses on staying healthy. Natural living is her way of life, and she knows you can do it cheaply.
Learn the art of minimalism by watching her YouTube videos, where most of her content lives. She'll tell you how to keep organized and not let clutter take over your life.
Watch DIY video tutorials and learn how to save money while being a mother and all-around go-getter.
Website | YouTube | Instagram | Twitter | Facebook | Google+
Jessica Woodlief: Living Chic on the Cheap
This list is full of people who strive to save money in all types of ways. Living Chic on the Cheap is no different. Follow Jessica Woodlief on her money saving journey.
The best part about Woodlief's social content are the promo codes she shares. She lets her readers know what promo codes are hot right now, and where there are sales on specific items. For example, she just let almost 10,000 of her followers know about a food processor that's on sale on Amazon at the moment.
Woodlief will tell you how to save money while having a blast doing it.
Website | Twitter | Pinterest | Facebook | Google+
Jessi Fearon: Real Life on a Budget
Jessi Fearon wants you to take charge of your own money. As a family of 5, she and her husband were able to pay off $55,000 in consumer debt in two years. Now, that's someone worth following for money saving advice.
Fearon believes in living life well while not spending a lot. She offers cheap date ideas, what to do when you go over budget, and how to manage irregular income.
Her upbeat attitude and pretty blog is a pleasant place to go when you need someone to guide you in the direction of how to save money.
Website | Facebook | Twitter | YouTube | Pinterest
Mara Sweet: Bargain Babe
Coupons, seasonal deals, freebies, oh my! Mara Sweet offers it all.
Bargain Babe offers ways to save money via sales and hot promo codes. Sweet is a pro at this, so she'll show you where you can find free stuff and unbelievable deals going on at any moment. This bargain hunter is "determined to live a full life without EVER paying full price."
In between all the awesome scoops on what's happening in the savings world, she offers recipes and craft how-to articles that you can try at home.
Website | Facebook | Twitter | Pinterest
Start Saving
It's time to get the lowdown on coupons, deals, and ways to save. These bloggers, YouTube up and comers, and Instagram money-saving micro-influencers are here to show you how to budget and plan your finances. With so many resources for great advice, you can't go wrong!
Get influencer marketing insights from Dealspotr in your inbox.
This guide was published on February 13, 2018
, and last modified on February 13, 2018
.