500+ Online and IRL Side Hustles to Score You Some Extra Cash
About the Author

Digital Marketing Manager here at Dealspotr! Email me with your questions: emily@dealspotr.com :)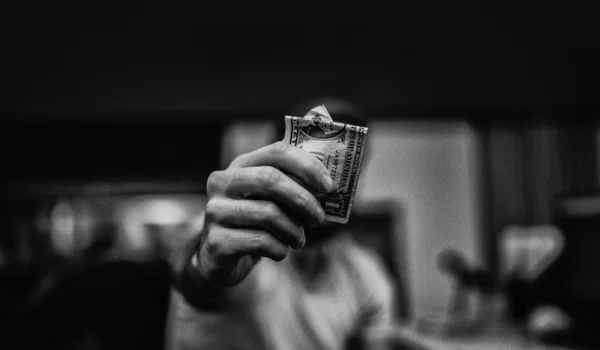 The economy today looks much different than in decades past. More and more people are opting out of the 9 to 5 life and picking up freelance work, working multiple different jobs, or supplementing their career income with side hustles. According to Bankrate, an incredible 44 million Americans have a side hustle, including 28 percent of younger millennials ages 18-26. Baby boomers are also getting in on the action, with younger boomers ages 53-62 the most likely to earn $1,000 per month from their side hustles.
So, what are your goals? Do you want to have greater work flexibility? Do you want to make some extra cash to pay your bills and subsidize your wild nights out? Or, do you want to find ways to make a lot of money with very little additional effort?
Whatever the case may be, we've put together the ultimate resource on side hustles. Here's what you'll get in this guide:
Let's jump in!
Online opportunities
Freelance writing
Online outlets and businesses always have a need for people with solid writing skills. If you have an idea for an article that you'd like to see on one of your favorite website that shares news, essays, or op-eds (think Slate, Huffington Post, or VICE), check out their submissions page to see if they take pitches from freelance writers. Many sites will pay a decent fee for your work and the more bylines you get, the more money you can ask for.
You can also check out the following job boards to find freelance writing positions and gigs:
Blogging
You can also start your own blog as a way to earn money. Of course, you won't make any extra just from blogging alone. Try these strategies to start earning cash from your own blog:
Affiliate links
Sign up with a site like Amazon or Linqia. When you inlude links to certain products in your blog, you'll get a payout each time someone purchases that product from your link.
Guest posts
Once your blog is successful, you can charge people to publish guest posts on your site. Guest posters pay for exposure and you can also charge them for linkbacks to their website or business page.
E-books and self-publishing
Write and publish a book online, and you'll earn royalties for each book that gets purchased. These sites will help you publish:
Vlogging
On platforms like YouTube, Twitch, DailyMotion, and others, you can post videos of yourself going about your day, playing video games, or talking about your opinions. Here's how to make money from it:
Sponsored posts
This may require you to reach out to businesses you are invested in to ask if they'd like to work with you as a content creator. However, you can also find opportunities on these sites:
Brand ambassador
Again, get linked with a brand you like and earn money for promoting their products regularly.
Monetize
Sites like YouTube and Twitch have programs where you receive a share of the revenue for each view you get. Get even more perks by becoming a YouTube partner or Twitch partner.
Share referral codes
If you have a referral code for an app or website, encourage your viewers to use your code to join. You'll get perks with those apps and sometimes even some cash as well.
You can also try creating your own products such as merchandise or books.
Social media
You're already on Twitter, Instagram, LinkedIn, and Facebook all day. Why not make some money off of it? Here's how:
Become an influencer
If you have a big enough following, you can reach out to brands or they may reach out to you to promote their products. SocialToaster is a great place to find these opportunities.
Manage an account
Businesses are always looking for talented social media users to manage their accounts, which can be as simple as making a few posts a day.
Get paid to post
Check out Social Wage to get linked up with advertisers.
Subscriptions
If you have a popular blog, vlog, or social media profile, or if you're a talented artist, you can sign up for different services that allow fans to pay a monthly fee to subscribe to exclusive content or to tip you for content they like. Use these sites to get started:
Freelance
There are tons of different freelance opportunities available for you that you can do from home (pants optional). They range from entry-level to senior level positions and may or may not require a certain skill set. These sites can connect you with gigs:
Remote work / virtual assistant gigs
Meanwhile, if you're looking for more ongoing remote work, you can check out these sites to find your dream side hustle:
You have a lot of different options when it comes to freelancing online and working remotely. These are some popular online freelance and remote jobs that you can do on the side and where you can find them:
Transcription/Closed Captioning
Translation
Data Entry
Proofreading/Editing
Resume and Cover Letter Assistance
Of course, you can also advertise the particular services that you provide yourself instead of looking for work on job forums. These websites are great for getting the word out about your skills and services:
Teach on or offline
Offer online courses
Got a great idea for a course that you think people would like to buy? Consider putting it on one of these websites:
Teach ESL
All you need to know to teach English as a Second Language is, well, English! These are a few sites that offer remote opportunities to help kids and adults overseas learn the English language:
Tutor
If you have knowledge in a given subject or subjects, try these sites for tutoring jobs:
Adjunct professor
If you have an advanced degree, you can make some extra money teaching courses at colleges and universities or online. Find those jobs here:
Testing products and online surveys
Watch videos and play games on these sites to earn cash and points:
User testing
Startups and companies are always looking for people to test out their websites and apps. Find them on these sites:
Product testing
Did you know there are several companies that will offer you free products to test out in exchange for your opinion? You may not always get to keep the items, but you'll be able to use them for a period of time and may get perks for your labor. These sites will get you connected with free products to test:
Survey sites
There are also tons of websites that offer cash, gift cards, or discount codes just for filling out surveys. Check these out:
Research Studies
It's always smart to check in with your local college or university to see if they have paid research studies available in their medical school or their psychology department. Plus, these websites can get you linked up with paid studies IRL or online:
Cashback sites and apps
Several websites have popped up over the years that offer you cashback when you make purchases from their preferred retailers. Get signed up with these sites, and you can start earning huge discounts on your purchases, receive cash back on the things you buy, and get bonuses for referring your friends:
Referrals
Many companies rely on their valued customers to put the word out and attract new business. So much so that some will even pay you for each friend you refer. Here are some sites that offer cash, store credit, or discounts for referrals:
Online businesses
Do you have a product that you think other people would want? Do you love finding discarded used and antique items that you can sell for a profit? These are a few ideas that can help you grow into a full-blown online business:
Create your own e-Commerce site or store
Have a knack for creativity? A crafty idea that you can produce en masse? Set up shop on these websites and get started selling your goods:
Dropshipping
As a dropshipper, you don't need to have any product or inventory of your own. Instead, you take orders from customers, then have a third-party ship the products directly to your customer.
You keep whatever money you make over the retail cost of the item and the system is mostly automated meaning very little work for you. Take a look at these websites to get your dropshipping business off the ground:
Affiliate Marketing
Affiliate marketers connect with businesses, market their products, and earn a commission for each sale made. It's similar to drop shipping, but you're connected directly with businesses and it requires a little less legwork. Sounds pretty sweet, huh? Here's some resources to get you started:
Design
Design your own tees and get money on each one sold from these websites:
Sell things in person
Oh yeah! Selling things in the real world is still a thing, too! Find out if any of these exist in your area and get started selling:
Offer creative services
Graphic design
If you've got graphic design chops, check out these websites for one-time or ongoing gigs:
Consulting
If you've got a special skill set and/or a lot of experience in a particular field such as law, medicine, business, or anything else, it's likely there's someone out there who would be willing to pay for your advice and wisdom. You can advertise your services or visit these sites to connect with consulting gigs:
IRL gigs and services
Task Websites
If you're looking for quick side gigs, you have a few different online options that can connect you with work. Check out these sites to get started:
Cleaning services
If you're good at cleaning and organizing, these sites can help you advertise your services and connect with cleaning jobs:
Car wash
See if you can host a car washing event or ask your neighbors, friends, and family if they need someone to wash their car. All you need is cleaning products and a hose to get the job done. And, if you're a little more experienced, these sites will help you find on-demand, mobile car washing and detailing gigs:
Dog walking and pet sitting
It's likely that there's a local pet care service that you could connect with for part-time and occasional work. However, if you can't find one of those businesses, check out these apps and websites for flexible part-time work and gigs taking care of our furry friends:
Elderly care
If you enjoy spending time with seniors, these sites can connect you with elderly care gigs:
Babysitting
And, of course there are lots of cute little kiddos in the world who need taking care of (and parents who need a night off). Ask around or post flyers in your neighborhood to find work, or connect with any of these websites to find job listings and potential clients:
Companionship
A few sites have popped up over the years that allow you to be paid for your time, your companionship, and in some cases, your cuddles. If you're a people person, check these out:
Lawn mowing and yard work
Talk to your neighbors and see if they need someone to mow their lawn or take care of yard work. Otherwise, check out these apps for lawn care gigs:
Painting homes
Grab a few supplies including a few rollers, paint brushes, painter's tape, and the right colors, and you can make some extra cash painting rooms in people's homes. Check out Paintzen if you're in NYC or Painters On Demand in the Southeast.
Handyman jobs
Are you a jack-of-all-trades? Good with construction, plumbing, or home and other repairs? There's definitely someone out there looking to pay for your skill set. Here's some sites to get you started:
Tech Jobs
Technology has changed so much over the last few decades that it's almost hard to keep up. If you have experience in repairing devices, coding, developing, or doing other tech-based work, these are some great sites and even better ideas for making money for your talent:
Tech is one of the fastest growing industries out there. Plenty of online and in-person programs have popped up over the last few years to teach people everything from coding to developing to UX design, so check out these programs if you want to learn the skills you need to make tech your side hustle:
Rideshare Services
Thanks to the invention of apps, driving for a rideshare is now an easy way to make extra money if you have a car. Plus, you can work entirely on your own schedule when you want to. Some apps are only available in select cities, so make sure you check to see if you can use them in your area.
Many of these services also offer signing bonuses and cash for referring other drivers, so do some research when you sign up to see if you can get those offers. These services are some of the best places to get your rideshare business off the ground:
Delivery Services
If you prefer shuttling things over people, consider looking for a delivery job with one of your favorite local restaurants or newspapers. Some delivery jobs can even be done on foot or on bicycle if you don't have access to a car. Check out these apps that you can use to pick up delivery gigs:
Catering
Catering is a great way to make extra cash on your schedule. Get signed up with a catering company and pick up shifts when you're free, or check out these sites that can help connect you with gigs:
Customer and Food Service
Many businesses are looking for people who can take on part-time and as needed work. Whether you're a cashier, a barista, a server, or something else entirely, these sites and businesses can help you find a little extra work to round out your income:
Personal training
You'll need a personal training certificate to get your business off the ground, but once you have one you can definitely make this work as an online program helper or in-person training gig. These apps will link you with eager exercisers:
Music and DJing
Wipe the dust off your guitar, and get the band back together! There are always local bars and music venues looking for talented musicians. If instruments aren't your thing, DJing is also a good option for picking up a little extra cash playing all your favorite club bangers. These sites can help you find gigs:
And, if you've got a good following, you can sell your recorded music on iTunes or Bandcamp to get some extra cash.
Become a tour guide
If you know your neighborhood well, you can offer to show tourists around in exchange for cash or get connected with a local tour company for part-time work. Connect with visitors on these sites:
Become an extra
These sites will get you hooked up with gigs as an extra. If you get enough of the right jobs you can also become a SAG-AFTRA union member which will get you better pay and more perks.
Notary Public Service
You can very easily become a notary public servant by taking an exam. Once you've passed, you can offer services to notarize public documents and perform other tasks as an appointed impartial witness. Check out Nationalnotary.org to get started.
Passive Income
Did you know there are tons of ways to make money for doing almost nothing? These ideas for generating passive income will help you earn extra cash while you do your day job (or while you sleep for that matter).
Rent out your house
Whether you've got a spare room to rent or an entire house, these websites can connect you with renters. Post availability on your own schedule and start making extra cash just for sharing your space on these sites:
Rent out your equipment
Rent out equipment you're not using on these sites:
Rent out your driveway, yard, or garage
If you've got a spot available for someone to park their car or store their stuff, or if you've got an outdoor space people might like to use, these apps can connect you with opportunities for cash:
Rent out your cars and other vehicles
If you've got a car or other vehicle, these apps can help you find people to rent it out to when you're not using it:
Investing
If you've got extra cash sitting around or just barely earning interest in a savings account, think about creative ways to invest and earn more on the cash that you already have. Here's a few ideas to get you started.
Peer-to-peer (P2P) lending
P2P lenders are private individuals who connect with other individuals and businesses to offer loans. They can decide their own interest rates and choose which clients to take on, often earning up to 10 percent interest on their investment. These sites can help facilitate your P2P business:
Cryptocurrency
In the last few years, several cyrptocurrencies have popped up offering investors a global, decentralized alternative to government-issued money. Cyrptocurrency uses blockchain technology to track where money has been transferred and cryptography to keep transactions secure.
As new currencies have popped up, investors have begun trading currencies, betting on the future success of the most promising cryptocurrencies. You can invest in some of these currencies:
Or check out these sites if you're interested in cryptocurrency trading:
Penny Stocks
Stocks under $5 from small companies are considered penny stocks. They're high risk and highly speculative, but require a relatively low investment meaning the rewards could be massive if the stock does well. Chase that big pay-off with these penny stock sites:
Traditional Investing
And, of course there's also traditional investing. You can track, trade, buy, and sell on these sites and apps:
Real Estate
If you've got the funds for it, real estate is a great investment for earning passive (or mostly passive) income. There's a few different approaches available to you.
House flipping
We've all seen the TV shows. A person buys a cheap, broken down home, renovates it, and sells it at a massive profit. If you're handy and have some cash to spare, these sites can help you get started:
Rental properties
If you own a property or have the means to purchase one, you can rent out apartments on a monthly basis. You'll probably need to do maintenance and upkeep on the property, but otherwise it's just money in your pocket. Here's where you can list a property once you have it:
Crowdfunded Real Estate Investing
Today, crowdfunding is more than just donating to your friend's campaign online. Now you can become an investor in a real estate property by chipping in a chunk of cash. You'll get returns on your investment over time. Check out these sites to get you started:
Whether you're looking to supplement your income, add a new gig to your roster, or make extra cash with little effort, there's hundreds of different side hustles available to you. And, as always, be sure to check Dealspotr regularly for more incredible discounts and ideas for saving (and making!) money.
Get each week's best deals from Dealspotr in your inbox
This guide was published on April 3, 2018
, and last modified on April 3, 2018
.
Stores related to this article:
Airbnb
,
FlexJobs
,
RedBubble
,
HomeAway
,
Wag! Walking
,
Care.com
,
AT&T
,
Etsy
,
Chase.com
,
Verizon
,
Sidecar
,
Lulu
,
Zazzle
,
Amazon
,
Skip The Drive
,
Indeed
,
SpotHero
,
Merry Maids
,
Juno
,
99designs
,
UBER
,
Maven Car Sharing
,
GrubHub
,
Instacart
,
Fiverr
,
BookBaby
,
Vrbo
,
Postmates
,
UpWork
,
Sonicbids
,
UberEATS
,
Nook
,
Udemy
,
24 Hour Fitness
,
Lyft