130+ Small Business & Entrepreneurship Resources and Opportunities for Military Veterans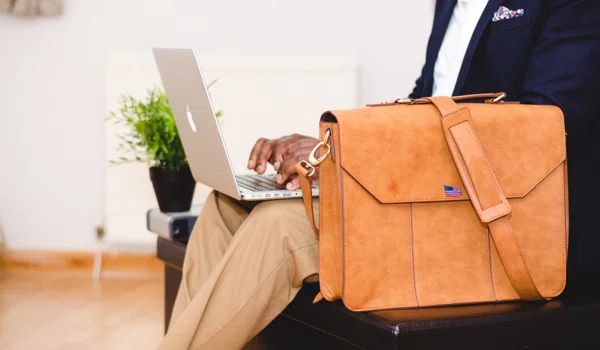 Now that you've finished your service and you're officially a veteran, it's time to take your career into your own hands. What better way to do that than to start your own business?
In fact, according to Entrepreneur.com there are at least 2.4 million veteran-owned businesses in the US accounting for nine percent of US firms and employing 5.8 million people. By starting your own business, you'll be continuing to provide a vital and necessary service to your country.
However, it can be hard to know where to start. Do you have an idea for a business you think could be profitable? Have you always wanted to be your boss? Or, do you have an existing business and want to find out more about opportunities for networking and growth?
Whatever the answer, you've come to the right place. In this guide you'll get a comprehensive list of:
Education & Training
Degree programs for veterans
One of the great advantages of serving in the military is gaining access to the GI Bill upon your return to civilian life which offers scholarships that cover your education or vocational training completely and provide financial assistance for housing and other education-related expenses.
These colleges and universities offer special programs specifically for veterans looking to earn a degree or certificate in business:
Tech training for veterans
Tech jobs have been booming since the 1990's and according to Modis, they're expected to see a 12 percent rise by 2024 compared with a projected growth of 6.5 percent in all other industries.
Many tech newbies enter the field by enrolling in tech bootcamps, short intensive courses that give you all the training you need to start a professional career or a business in the tech industry.
What's even better: the GI bill now covers several of these boot camps meaning you can take these courses free of charge and get other housing and tuition assistance. Here are several boot camps covered by the GI bill:
Business training for veterans
Many veterans business associations and veteran advocacy groups offer short workshops, seminars, and boot camps to introduce you to the basic principles of entrepreneurship. Check these out:
Loans and Grants
Many banks and other institutions offer special business loans and grants to veterans to get your business off the ground. Here are some places ready to get you the cash you need to start your business:
Venture Capital and Crowdfunding
Several venture capital (VC) firms and crowdfunding groups exist that have specific programs for funding promising veteran-owned businesses. Check out these VC and crowdfunding firms if you're looking for an investor:
Franchises with veteran discounts
There are tons of franchising opportunities available from large corporate businesses that offer discounts for veterans. You can learn more about owning a franchise, find franchises to do business with, and connect with other veteran franchise owners on VetFran. You can also check out these known and loved businesses that offer specials and discounts for veterans interested in opening a new branch of a franchise:
Government resources
The government has dedicated a tremendous amount of resources to prioritizing veteran business owners. Check these out:
Helpful resources and networking opportunities
These non-government programs can help connect you with fellow veteran entrepreneurs and assist you in finding the resources you need to build a successful business:
Business Certification
Getting certified as a veteran-owned business not only lets consumers know that you're a business that can be trusted, it also can help you connect with special government contracts and with companies and corporations that are committed to working with veteran-owned businesses. Many states offer their own certifications, and you can check out these resources to get recognized federally and by third-party organizations:
Contracting opportunities
Once you've certified yourself as a veteran-owned business, these sites can help connect you with federal contract opportunities and information about them:
Women Veterans
Women veterans are one of the fastest growing sectors in the field of entrepreneurship and small business. In fact, according to a report by the National Women's Business Council, the number of women veteran business owners nearly quadrupled between 2007 and 2012, with minority women leading the charge. These resources and events are geared specifically towards women veteran entrepreneurs:
Useful general resources for small-business owners
These are a handful of resources that aren't veteran-specific, but might be useful to you as you work towards building and maintaining your own business:
Loans
Training
Mentorship
America's 22 million veterans have and continue to make important contributions to the US economy. As a veteran, there are so many opportunities for you to build your own business and live the civilian life you want.
In addition to this resource, there's also tons of other information in these guides to discounts for veterans and resources for women veterans.
Get each week's best deals from Dealspotr in your inbox
This guide was published on March 19, 2018
, and last modified on March 19, 2018
.
Stores related to this article:
Snap Fitness
,
Matco Tools
,
Cinnabon
,
Pita Pit USA
,
Honeybaked Ham
,
Choice Hotels
,
7-Eleven
,
Merry Maids
,
Anytime Fitness
,
UPS
,
Big O Tires
,
Dunkin' Donuts
,
Fantastic Sam's