7 Ways to Stream Live TV for Under $40 per Month (without Cable)
About the Author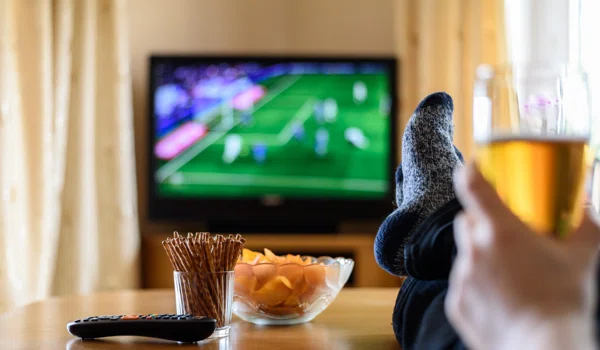 It's becoming more and more popular these days for people to ditch the cable subscription and opt for other low-cost streaming services. Viewers, especially millennials, are deciding that it's not worth it to sign up with cable companies and buy packages anymore.
It's possible to watch your favorite shows, movies, and sports without being billed an expensive monthly premium. So how do you do it?
Netflix, Hulu, and Amazon, among other outlets, have given us the opportunity to enjoy our viewing experience in an alternative way. But what about watching live TV?
Sporting events, awards shows, and local news stations have, until recently, only been available through a cable service or DISH network, watched on your television. But now, there are plenty of cable alternatives to watch these live TV events.
So cut the cord - we've found the best cable alternatives for watching live TV, and rounded them all up here.
YouTubeTV - $35/month
Kicking off our list is YouTubeTV. They're making it easy to watch live television without having a cable subscription.
As they call it, it's "Cable-free live TV."
You can watch sporting events, award shows, and more with YouTubeTV at a fraction of the price you would pay for regular cable. Not only that, you can cancel anytime without worrying about contracts or cancellation fees.
Yes, that's right! No more paying to cancel a subscription. YouTubeTV does not lock you into a contract.
Customers have spoken. No longer do people want to feel trapped in business with a company that won't let you leave without paying a "early termination fee."
Early termination fees became so aggravating for people, the state of California actually deemed them unlawful for cell phone companies as of 2008. Cell phone giant Sprint Nextel had to pay back customers $18.2 million in reimbursements.
Ok, but back to YouTube.
With YouTube TV, you not only have the ability to watch live event broadcasts, but TV shows as well. Plus, you'll have access to YouTube full line of YouTube Red Originals.
Be careful though - YouTube Red and YouTube TV are not the same thing. While both memberships give you access to YouTube Red Originals, YouTube Red isn't included in your YouTube TV membership. However, YouTube Red members can watch YouTube content on YouTube TV without ads.
You can watch through the YouTube app on more than just your television. Watch on your iPad, iPhone, Android, and other devices from anywhere.
If you can't catch your show live, you can DVR and save it for later.
YouTube allows up to 5 accounts per household, so the whole family or house of roommates can enjoy whatever they like. Plus, each member gets their own DVR library.
Here's a quick peek at all the channels you'll have access to:
This package is priced at $35/month - compare that to the price you'd pay for cable and the ability to only watch at home on one television (two or three if you pay for extra cable boxes).
If you're not sure if Youtube TV is for you, you can try it free here.
Hulu with Live TV - $39.99/month
Another big company getting into the Live TV arena is Hulu.
Their service starts at $39.99 per month, and Hulu is offering a free 7-day trial to start out. When you're signing up, you'll be taken to a screen that gives you the following options:
The two TV "experiences" on the left are Hulu subscriptions as you're familiar with them. But the one on the right is the one you're looking for now.
With the Hulu with Live TV package, you'll be able to access Live and On-Demand TV from 50+ channels, and you'll also have access to the Limited Commercials plan to access their streaming content as well.
When you click through to sign up for any of these, it'll prompt you to input your information. If you already have an account, you can simply log into Hulu like you usually do.
This service is in beta mode right now, so just be wary that features and pricing may change in the future.
Playstation Vue - $39.99+/month
Yes, even Playstation is becoming involved in live TV. It's called Playstation Vue and it offers a lot.
Watching television through the Playstation gaming console is not foreign to us, but now you're able to also catch live television streams of your favorite events.
"The rules of TV have changed" - they're right!
As with many of these cable alternatives, there's no annual contract. You can choose from four different monthly plans:
The most basic plan gives you, well, your basic channels, like all the networks, ESPN, E!, and FX. This plan, called "Access," runs at $39.99/month.
As you move up the scale, more channels are included. The "Core" package will give you access to all of the Fox Sports channels, plus stations like IFC and SundanceTV.
Another bump up to "Elite" gives you access to all the channels -- except HBO and Showtime. For that, you'll need to upgrade to "Ultra," which runs at $74.99/month.
Like the services, Playstation Vue streams on mobile so you can watch anywhere anytime.
Right now, you can get a 5-day free trial for the Access, Core, or Elite plan. The Ultra plan does not have a free trial option.
Add-On Channels
The good news about the Playstation Vue? You're able to buy select packages of just the channels you're interested in watching.
Are you a sports fan? Get Add-On Channels to catch all the latest in sports entertainment for only $10.00 extra a month.
Playstation also offers a Spanish pack for only about $5.00 a month.
Standalone Channels
Remember when you were younger and thought, "I really only want one to three channels. Why do I have to pay a whole bunch of money for 30 channels just to watch one or two?"
The Playstation Vue has finally answered this question. You can pay monthly for specific channels from HBO to Showtime to Cinemax.
Get all access to HBO for only $15.00!
DirecTV Now $35/month
DirecTV has been around for a while now. Everyone knows their contract-based service method. However, they now have their foot in the digital realm with DirecTV Now.
DirecTV Now offers many of the same subscription options as other Live TV plans, like no annual contract and standalone premium subscriptions for channels like HBO.
DirecTV Now's basic 60 channel plan goes for $35/month. You can pay more for more channels, and even more for premiums. But good news for AT&T Unlimited Choice and Plus customers - HBO is included for you!
Upgrade up to $50.00 monthly and get 80+ channels. $60.00 a month will get you much more, but you'd still be missing stations like Starz, Hallmark, and others.
The highest tier is $70, and with it, you get over 120 channels. You're able to watch anything live on these channels at any time on any device.
A cool thing about DirecTV Now is that you can stream live on 5 different devices. That means that you can split the plan with 5 people, and all watch different channels simultaneously - you don't even have to be in the same state!
Add-On Channels
Add-Ons for DirecTV now are pretty cheap. HBO isn't a part of the biggest package, so you'll have to pay $5.00 extra a month for access to that channel.
You can also get Cinemax for an extra $5 and Showtime or Starz for an extra $8 a month.
Sling TV - $20+/month
Made for "cord-cutters," Sling TV is designed for people that are over the whole cable thing.
Described as "a la carte tv," Sling TV will let you stream television live for a low price every month.
To sign up, you start with picking a basic plan - you can choose between the orange option or the blue option. The difference is $5, and about 15 channels.
But what makes Sling TV special is that it works on a flexible a la carte system. You're able to add on anything from cloud DVR to a comedy channel package for added fees, anywhere from $5 - $10 per month.
HBO is a hefty one: adding the channel tacks on an additional $15 a month.
Sling TV has a 7 day free trial available to see if it might be a good fit for you.
fuboTV - $39.99/month
The next on our list is fuboTV which is a sports (mainly soccer)-centered live television service that lets sports fans watch games as they're happening.
As they say, it's a "real sports package for real sports fans." If you're a sports fanatic and you don't want to commit to cable, fuboTV is right up your alley.
Fubo has one main package that includes all the sports channels you need (think BTN, beIN sports, and Golf) and then some. Non-sports channels are also added to the list including E!, Bravo, and a few others.
Since fubo is targeted towards an international crowd, they don't offer ESPN, which might be a deal breaker for some sports fans.
Plans start at $19.99 for the first month, and then go up to $39.99 a month after that. They also have a Portuguese and Latin version of the service available.
You can get a 7 day free trial to test the waters, and stream all the action from your local team.
Philo - $16+/month
Launched in 2009, Philo is a streaming service that lets you watch 40 channels of live television. The company is somewhat small compared to other giants like YouTube, but its investors include HBO, Facebook co-founder Andrew McCollum, and Mark Cuban.
Philo is only $16 a month for 37 channels, and $20 a month for 46 channels.
The channel selection is spelled out simply. Get all the channels listed in the image below in the top group. If you pay more, you get the extras at the bottom.
As you can see, Philo is a tad more limited than the others, but the lower price is something to consider if you're interested in the channels they offer.
Their free trial throws it back by asking for your mobile number, but 7 days of free TV might be worth it.
Cut the Cord
Cable is so passé. It's time to watch your favorite shows and broadcasts as their happening without the commitment. Try one of the free trials for any (or all!) of these services, and cut the cord on your cable for good.
Get each week's best deals from Dealspotr in your inbox
This guide was published on February 1, 2018
, and last modified on February 1, 2018
.