Adam Bryan of Urban Tastebud Runs His Blog Like a Business. Here's How He Does It.
About the Author

Digital Marketing Manager here at Dealspotr! Email me with your questions: emily@dealspotr.com :)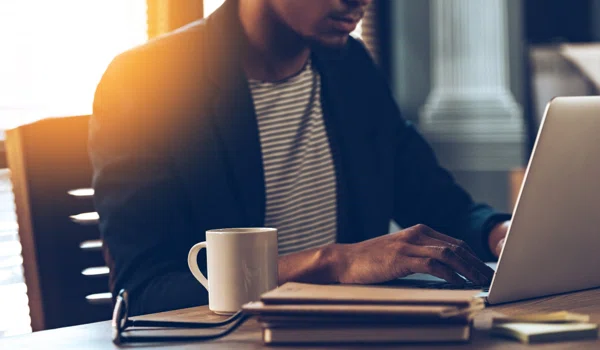 For anyone looking to get into the blogging world, there's one piece of advice they'll hear time and time again: 
Find your niche.
But as the total amount of blogs worldwide continues to grow, that can become increasingly hard. You not only need to find your niche, but you need to be the best one doing it. 
Fortunately for Adam Bryan, he picked up on a few under-represented niches when he was starting his blog, Urban Tastebud. Viewing his blog as a business, he decided to focus on three things: subscription boxes, gluten free eating and Walt Disney World Food. 
Subscription box coverage and unboxing videos have been booming lately - however that hadn't always been the case. People (including Bryan himself) were interested in reading about subscription boxes, but couldn't find an outlet with that content. Thus, Urban Tastebud was born. 
I talked with Bryan about how he started his blog, how he used his personal interests to find his focus, and what brand partnerships he values most (hint: there's alcohol involved). 
EH: Hi Adam! First off, introduce yourself –name, where you're from, and any other fun facts you'd like us to know.
AB: Hey what's up, I'm Adam Bryan from Orlando, and I'm obsessed with Disney, subscription boxes, and THE Seattle Seahawks.
EH: Describe your blog for our readers. What is it's main focus?
AB: Urban Tastebud is a blog that features awesome products and resources for awesome people. Whether if you're looking for the perfect subscription box for you or someone you love or even if you're looking for some helpful gluten free/vegan diet information, we aim to create content that will make life just a little bit easier.
EH: How did you get into blogging? When did you start?
AB: I was introduced into this whole online business space in 2011 when I was a broke college kid that needed to find a way to make a little bit of extra money. My dad actually introduced me to this guy's podcast who was making a comfortable living online and from that day on, I was obsessed.

From reading Rich Dad Poor Dad to Crush It by Gary Vaynerchuk, I engulfed myself in learning how to build an online business 24/7. Which is probably why I ended up dropping out of college in 2012 because I was missing too many classes, but we don't need to talk about that anymore :)
EH: Think back to the early days of urban tastebud. How did you grow your blog? What tools/resources helped you on your way?
AB: Back in the day, I wasn't that great at creating buzz on Facebook or Twitter so I decided to go all in and focus strictly on Pinterest. By creating cool graphics (with Pic Monkey, and now Canva) that promoted some of my ultimate guides and resources, I quickly started to gain a lot of traffic, repins, and followers.

Another main focus of mine was SEO. I knew that that was where I could really gain some traction, so I started to learn the ins and outs of it with the help of some killer blog posts by Viper Chill, Hubspot, and Backlinko, just to name a few.
EH: urban tastebud's Instagram and Pinterest followings are pretty substantial. How did you grow your social channels? How do you decide which to focus the most time and energy on?
AB: With Instagram, I focused a lot on posting Disney food photos on a consistent basis which led to some growth. With Pinterest, I focused on creating great images that promoted mainly gluten free and vegan restaurant/food information.

I saw that Pinterest was a crazy good traffic source so I decided to double down on that. Instagram was just something that I find myself going on constantly throughout the day so I decided to put a lot of focus into it.
EH: How do you create content for urban tastebud? Where do your ideas come from?
AB: When writing content for Urban Tastebud, I think about two things: what people really want to read, and how do they want to read it. After seeing the success of Buzzfeed and their list articles, I immediately knew that that was a great way for me to truly explode Urban Tastebud's traffic numbers.

So I started creating our own listicles around a variety of topics that I personally was interested in, as well as topics that no one was writing too much about. That's why we started to focus a lot on subscription boxes, gluten free restaurants and products, and even Disney World food.

EH: Do you work with a team to research articles, draft social media posts, or help create other content? If so, tell us how you manage them, and if there are any tools that help you with this process.
AB: To be honest, it's just me running the site.
EH: Now, over to brand partnerships. What are the role of brand collaborations on urban tastebud?
AB: Urban Tastebud is a fun site to run primarily because I spend 98% of my time writing about cool products and monthly boxes. This thankfully led to me working with cool brands like FabFitFun, Winc, BirchBox, Chex, Freshly, Say it With a Sock, Walmart, and more.

But one thing I truly do love focusing my attention on is helping new and up and coming companies promote their products. These companies are generally easier to work with and they truly are hungry to build their business which is what I like.
EH: When partnering with brands, do they reach out to you? Or do you initiate contact? If the brands are doing the outreach, what's something they do right?
AB: Starting out, I would send a ton of emails daily reaching out to companies offering them any help or assistance with promoting their products. Today, companies tend to reach out to me while also offering review boxes in hopes of getting their boxes listed on the site. All I can say is that if they're nice and offer a great product, I'm more than happy to review their products and help them get the word out.

If there's one thing that I really like when brands reach out to me it is when they use my name and get it right. I know it sounds weird, but if your email is directed to "team" or whatever, it just doesn't feel personal. But that's just me. Plus I HATE when someone sends me a scripted email. Like it's so easy to tell that you're just swapping out my name and then talking about a relevant article that I've written (with a URL pasted in) in hopes that it garners my attention. I'll pass.
AB: I have used a few platforms such as TapInfluence and Linqia. Most if not all of the work that I do through influencer platforms like TapInfluence and Linqia generally focuses on gluten free products and recipes, mainly because that's where a majority of my reader base still comes to my blog for. But even with that, I still sometimes try to find ways to tie in Disney parks into it only because of my Instagram following.

So whether if it's creating a recipe with a killer new product like Gluten Free Chex or writing about some cool ways to stay cool at a Disney park thanks to some Cuban iced coffee, I use these influencer platforms to showcase my creativity and ultimately share my voice.
EH: What do you look for when deciding to collaborate with a particular brand?
AB: The first and only thing I look at is fit. If the product and messaging fits what I write about, then 9 times out of 10 I'll work with the brand. Plus a nice compensation doesn't hurt either ;)
EH: Share with us your favorite / most successful brand collaborations. What made them so?
AB: One of the best brands that I work with still to this date is Winc. Winc is a monthly wine subscription box that offers fantastic small batch wines for great prices. I love working with Winc because our relationship is so simple. Every month they send me a box of wine to help keep my content fresh and in return I promote them as often as I can. It's just an easy relationship that I truly do love.
EH: What do you see when you think of the future of urban tastebud? Where do you see your blog (or the blogging/influencer world in general) going next?
AB: I see Urban Tastebud slowly working it's way into a relevant blog in the subscription space. I'm slowly getting there, but I just know that I'll be working my tail off to build it into something great.
EH: anything else you'd like to add?
AB: Go Hawks!
You can visit Adam Bryan on Urban Tastebud, or follow him on Facebook, Pinterest, Twitter, Instagram, and YouTube. 
Get each week's best deals from Dealspotr in your inbox
This guide was published on August 30, 2017
, and last modified on August 30, 2017
.