How Much Should You Pay Influencers? Audit Any Influencer With This 15 Step Guide.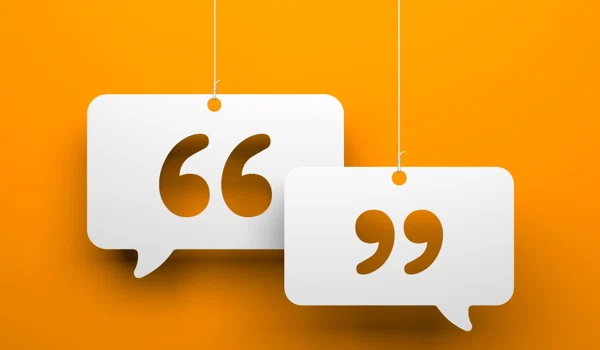 So, you've decided to run an influencer marketing campaign. You're not alone - 84% of businesses are partnering up with influencers. You're in great company.
Allocating budget for your influencer marketing campaign was the easy part. Deciding how to use the budget -- and on which influencers -- is the hard part. What's the right pricing for influencer marketing? How do you know if your micro-influencer marketing costs are too high?
Negotiating an influencer's pay can be tricky. You want to get the most bang for your buck, but you also don't want to underestimate the influencer's worth. Not helping matters is the fact that many influencers make guesses or use online calculators to calculate their rate, neither of which takes conversions and performance from a marketing perspective into account.
Before you start negotiating with your influencer, there are a few things regarding influencer auditing that you should nail down. These factors will help you decide the type of influencers you want to work with, and prepare you for the range of how much these influencers typically charge.
This is where an influencer audit comes in handy.
What's the point of an influencer audit?
To put it simply, influencer audits help you avoid regret. They set you up for success by weeding out the wrong influencers, and helping you feel confident that you've found the right ones. Audits reveal how influential an influencer is, and in what verticals, for what audiences, and where. Most importantly, an audit will tell you how much you should be paying each content creator, based on what they're really worth.
With this information in hand, you can accurately assess whether an influencer is the right fit for your brand, establish reasonable rates, and enjoy a successful campaign.
86% of marketers don't understand how influencers set their rates, and 38% don't know how to measure their campaign results. We're here to illuminate the process and give you more confidence at the negotiation table by laying out, from our experience, the best way to audit an influencer's worth.
Instead of endlessly searching "how to audit an influencer," use our 15-step guide to help you get started.
(By the way, we know 15 steps seems long. That's why we sought out to shorten the process. At Dealspotr, we measure an influencer's worth via their "Influence Score," which is an algorithm that takes their blog traffic, social media engagement, and conversion stats into account when deciding an influencer's rate. With this simple step, you can cut this process in half or more. Learn more here, and look for Dealspotr Shortcuts throughout the article.)
1. Set your goals.
You can't predict whether an influencer will be able to deliver the results you need without defining your goals first. Failing to set clear objectives is an all too common influencer marketing mistake.What do you want from your campaign? Common influencer marketing goals include:
Web traffic
Conversions (sales, signups, leads, etc.)
Brand awareness
Social media engagement
Some influencers and platforms are better equipped for some goals than others. For instance, web traffic comes easy with YouTube, but not so much with Instagram. And some influencers are great at driving awareness, but they're not so savvy at creating strong CTAs.
2. Know the pricing benchmarks.
To fully understand how to audit an influencer, you'll need to understand how they operate financially. This can vary based on the influencer's primary platform and what you're asking them to do, as this graph shows:
While these numbers focus more on the macro-influencer side of things, the relative pricing difference between platforms remains the same for micro-influencers, too. You'll want to be familiar with the average fees across each platform, so you at least have a starting ground for negotiating what an influencer is worth.
Blog post
The average sponsored blog post rate varies based on a few factors. Measurable metrics like site traffic, avg. bounce rate, and Majestic Trust Flow can all be taken into account, plus the qualitative data: the actual content of the site.
A recent study from GroupHigh found that on average, mid-sized influencers charge between $200 - $500 per sponsored post. Smaller ones will likely be on the low end of this, usually charging somewhere between $50 - $200.
Here are the rates you can generally expect to see, courtesy of Dummies.com:
10,000 to 50,000 monthly blog impressions: $175 to $250 per post
50,000 to 100,000 monthly blog impressions: $250 to $500 per post
100,000 to 500,000 monthly blog impressions: $500 to $1,000 per post
500,000+ monthly blog impressions: $1,000 to $5,000+ per post
YouTube video
As we saw in the first graph, sponsored video rates generally run much higher than blog posts or any other type of social media post. This is generally because the effort that goes into prepping, shooting, and editing a YouTube video is far greater than writing a blog post.
According to Digiday, YouTube videos run at about $2,000 for every 100,000 subscribers. This computes, naturally, to $1,000 for 50,000 subscribers. But Digiday notes that under 50,000, it's not such simple math. The ratio warps a bit as you run down in followers -- in the 10,000 subs range, you're still probably looking at a rate of around $500 - $800. It's not until you get to the 1,000 - 3,000 subscriber range that you'll see prices around $100 - $400.
Here's the breakdown below:
1,000 - 5,000 subscribers: $100 - $500
5,000 - 10,000 subscribers: $500 - $800
10,000 - 50,000 subscribers: $800 - $1,200
50,000 - 100,000 subscribers: $1,200 - $2,000
100,000+ subscribers: $2,000 +
Another thing you'll want to keep in mind when you're browsing for influencers is their viewership. Sure, they have X amount of followers, but how many people are actually viewing, liking, and commenting on their videos?
Twitter
Twitter is known for being short, sweet, and to the point. Tweets take the least amount of effort out of any type of sponsored post, so naturally their pricing reflects that.
Webfluential has a tool that calculates what a Twitter user could earn per tweet, in dollars. We ran a few tests using this tool, and came up with the following rate ranges:
1,000 - 5,000 followers: $5 - $30
5,000 - 10,000 followers: $30 - $50
10,000 - 50,000 followers: $50-$200
50,000 - 100,000 followers: $100 - $330
Keep in mind, we calculated these ranges with varying engagement rate values. You should always check an influencers engagement rate along with their followers, to try to weed out fake influencers.
Facebook post
Facebook posting rates used to be very similar to Twitter rates, since it was easy for sponsored posts to reach the eyes of potential customers.
But ever since the change in the way Facebook displays sponsored content to users, a sponsored post has to be "boosted" by the brand in order to make it on to anyone's Newsfeed anymore. This has driven the cost of a Facebook post up - you'll have to pay the influencer upfront, but then pay Facebook to boost your post.
Bloglovin' did a survey on a range of influencers, and here's how much they charge per post:
So as far as the rate you're paying the influencer (remember, this is before boosting the post on Facebook), you're looking at the following ranges:
1,000 - 5,000 page likes: $5 - $50
5,000 - 10,000 page likes: $50 - $80
10,000 - 50,000 page likes: $80 - $150
50,000 - 100,000 page likes: $150 - $300
100,000+ page likes: $300+
As always, be sure to calculate an influencer's engagement rate, and consider that along with follower count. Plus, keep in mind the added cost for boosting Facebook posts to reach more people.
Instagram post
Instagram has slowly climbed the ranks with influencers, and is now considered the favorite platform by influencers, according the the Bloglovin' survey. Being a very visual medium, it's likely that Instagram will work better for some brands than for others.
Along with the popularity of the platform, however, comes a bit of a price jump from Facebook and Twitter. The cost of an Instagram influencer can be higher than other platforms. Influence.co did a study of influencer activity on Instagram, and it resulted in these rate ranges:
You're looking at these price ranges for Instagram:
1,000 - 10,000 followers: $90 - $140
10,000 - 50,000 followers: $130 - $200
50,000 - 100,000 followers: $200 - $400
100,000+ followers: $400+
The good news is, good influencers will usually offer a full posting "package," which combines some or all of these posts into one rate. You'll read more about these in step 4.
Beyond the platform, pricing can vary depending on the scope of your campaign, your influencer's reach, and the competitiveness of their particular vertical. We'll touch on these throughout the guide.
3. Find your influencers.
Once you've familiarized yourself with the industry, you'll now have to do some digging. Luckily, there are plenty of influencer marketing tools to help you with this. Some, like BuzzSumo and BuzzStream, are purely search-focused Saas tools to help you build lists of influencers, and build them quickly. On BuzzSumo, you can narrow down by niche, or even by the type of content each influencer posts.

BuzzSumo allows you to download lists of influencers in CSV files, which easily paste into your favorite spreadsheet tool for easy tracking.
If you know which social media platform you're aiming to post on, there are also platform-specific tools that can help you locate the most relevant influencers on each individual social outlet.
Dealspotr Shortcut: You can browse through the Dealspotr influencer database to find micro-influencers sorted by niche and Influence Score. Once you post a marketing campaign, influencers can apply to promote your product, or you can invite them one by one. You'll also be able to contact them via messaging, right through the Dealspotr platform. It's like a search tool and a CRM, all in one.
4. Ask for a media kit.
We talked about what you want in step 1, and what the influencer industry expects as a whole in step 2. In step 3, we found our influencers. Now, let's talk about your individual influencer.
As mentioned before, many influencers bundle posts together in a "package" deal. Good influencers will have a media kit, listing rates for each of the "services" they offer. This can range anywhere from $5 to a single tweet, to thousands of dollars for a complete package: blog post, YouTube video, and several social shares.
Ask your influencer for their pricing upfront, and compare it to the average post rate for their specific reach. In the next few steps we'll dive into how you can suss out whether their pricing seems reasonable.
5. Outline their sphere of influence.
Open up Google Sheets and assemble all of your influencer's channels into a tracking document. These may include:
Website
Blog
Facebook
Twitter
Instagram
YouTube
LinkedIn
Snapchat
Other blogs, video channels, etc. that they regularly contribute to
And so on…
For each channel, note the following:
URL and username
Follower or subscriber count
Average social engagement per post (likes, shares, comments)
Overall engagement rate
Post frequency/date of last activity (to determine if any channels are "dead")

Dealspotr Shortcut: On Dealspotr, each influencer has a profile where you can find links to their blog and social media accounts, all in one place. As a step further, you'll be able to see a breakdown of individual "Influence Scores" for each platform - if their Facebook score is high, you'll want to try to work a Facebook post into your sponsored post agreement.
6. Define their reach.
Now that you have all the data, it's time to analyze the reach of your influencer.
Influencers can have audiences ranging from 1,000 followers to millions of them. While macro-influencers (those with 200,000 followers or more) seem like they might be the logical choice due to their sheer reach, you'll want to consider micro-influencers as well. These smaller influencers have followings of less than 200,000, but have a 25% higher engagement rate than some of the largest influencers out there today.
Review the engagement rate and total follower count columns. Is your influencer a macro- or a micro-influencer? Be aware that they'll charge accordingly.
One benefit to micro-influencers is that high engagement rate often comes at a disproportionately lower cost, as outlined in this influence.co study of Instagram engagement rates by follower count:
Next, measure their growth. No one wants to work with a stagnating influencer. Align your brand with someone who is becoming more influential by the day, so your brand enjoys more reach as their fan base grows. Take a snapshot of their follower count one year ago, as well as two years ago, and calculate their percentage growth.
Dealspotr Shortcut: Dealspotr's "Influence Score" takes this reach into account. We specialize in micro-influencers, and encourage running a campaign with multiple micro-influencers in your targeted niche over breaking the bank on one big name.

Our algorithm automatically calculates an influencer's true reach across all their channels. Then it combines that with their conversion and engagement rates, so you get a reliable assessment of their true worth. Learn more here.
7. Root out fakers.
Unfortunately, since influencer marketing is so profitable, fake influencers are becoming increasingly savvy. Look for the following red flags as you browse your influencer's social media profiles:
Tons of spam comments (overly generic, irrelevant, or gibberish)
Tons of follower accounts with no photos or posts
Extremely low engagement rates, in relation to their follower count
8% of Instagram accounts are fake, so don't be surprised to see some evidence of the above. Every account, even your personal one, will attract fake followers and spam comments. It only becomes a problem when the fake outweighs the real. Assess your influencer's engagement rates using these helpful benchmarks from Markerly:
If you find yourself doubting whether something is real or not, that's probably not a good sign. However, you can always check your gut with tools like StatusPeople and Social Audit Pro that identify fake accounts for you.
Dealspotr Shortcut: By taking overall engagement into account as opposed to just the number of social media followers, the Dealspotr Marketplace effectively weeds out any fake influencers.
8. Keep your ear to the ground.
At this point in the process you've spent some time on various social platforms and in Google looking up information to for your social media influencer audit. You've likely come across other people discussing the influencer - whether in their own post comments or on other channels.
What's the general consensus on your influencer? Do people have primarily good or bad things to say, or is it a reasonable mix of both?
Make sure to look in places beyond the influencer's direct control (i.e. outside of their social profiles and websites). Use social listening software, run some Google searches for their name or handle, and see what kind of posts they're tagged in. If you see anything that gives you pause and could put your brand in a sticky situation, move on to another influencer.
9. Review their content.
As you go through each channel, note if any channels stand out as performing especially well compared to others. Also pay attention to consistency - does the influencer share similar content with the same voice across all channels, or do they seem all over the place?
Consider whether their branding and content production meshes with your brand values as well as possibilities for promoting your product. For instance, an influencer who tends to shine solely on Instagram by taking product photos likely won't deliver great returns for your software-as-a-service brand.
Pay special attention to their sponsored posts. Do they put the same amount of effort and originality into sponsored posts, or are they phoning it in like Scott Disick infamously did? Bad signs include copy that reads like a marketer wrote it instead of an influencer, sponsored posts that all look the same, or sponsored posts posted at off-hours when they're not likely to get noticed.
You want to be sure you're working with people who will put in the effort to make your post interesting and original, so their fans don't learn to ignore it.
Dealspotr Shortcut: In the Dealspotr Marketplace, brand's are able to review an influencer's performance after they complete a campaign. An influencer's Score can be decreased based on poor performance.
10. Look out for other sponsors.
Speaking of sponsored posts, what did you think of the other brands your influencer is working with? Are these brands you'd like to emulate? Does influencer marketing work for them? If so, this influencer could be a good fit. If not, you may want to work with someone else.
Remember that your expectations about other sponsors can affect pricing, depending on the level of exclusivity you ask for. In order of most to least expensive, here are the standard sponsor exclusivity arrangements:
You only want them to work with you and no other brands.
You're okay with them working with other brands, as long as they're outside of defined industries (be sure to specify these clearly in your contract - see step #14).
You don't care who else they work with.
Dealspotr Shortcut: When creating an influencer marketing campaign, you can select right off the bat if you want your influencer to write a dedicated article about your brand/service, or if they're able to include you in a roundup post, like a Spring lookbook or holiday gift guide. That way, the influencer will know up front what type of article they should prepare for.
11. Assess the industry.
Another factor that drives pricing up or down is the influencer's vertical. Is their industry highly competitive - with tens of similar companies competing to work with a small handful of content creators? That's going to drive up influencers' rates.
However, some influencers claim singularity where there isn't any. That's why it's helpful to evaluate the landscape of influencers within their niche or location before you sign off on pricing. Check this graph from the Influence.co study, listing posting price by vertical:
In your spreadsheet, keep separate tabs for influencers within the same region or industry. If they have similar follower counts and engagement rates, their pricing should be similar as well.
Dealspotr Shortcut: You can sort through the Dealspotr influencer database by vertical/niche, and compare each influencer to others who write/vlog/post about the same industry.
12. Create your proposal.
Congratulations! By now you've determined this is indeed a solid influencer for your brand! There's one last thing to help you figure out pricing - namely, what exactly you want the influencer to do for you.
Here's a list of all the things you'll want to include in your "ask":
The length of the engagement: Although more expensive, long-term partnerships tend to yield better results than one-off campaigns. They're also easier to manage.
The type of content: The more effort and creativity required by the influencer, the more expensive it will be - but that higher cost may come with more engagement. Some rules of thumb: original posts cost more than resharing your own, and videos and blog posts are typically more expensive than photos.
Proposed number of original posts, reshares, mentions: Outline exactly how many of each of these you want.
Exclusivity considerations: Can the influencer work with any brand, only some types of brands, or your brand exclusively?
Compensation: Will you pay the influencer in cash or will there be other forms of compensation? Additional perks may take the form of free samples, preview access to your product, introductions to others in your industry, shoutouts in your own content, and more.
Dealspotr Shortcut: Campaigns in the Dealspotr Marketplace make it easy to set these parameters for any campaign you might be running. There are certain standards that are consistent for all sponsored campaigns across the Marketplace:

Length of engagement: There's a standard turnaround time of 14 days for each promotion to be completed. This gives enough time for quality work from the influencer, but still allows a quick turnaround so you can get quicker results from your efforts
Type of content: Each influencer completes either a blog post or a YouTube video as their main promotion, accompanied by 2 social shares
Compensation: As mentioned before, our algorithm calculates a standard fee for each influencer across the site, based on their total reach, engagement, and past performance.
13. Determine success metrics.
Before you hit send on your proposal, make sure you have a way of measuring the results of your campaign. Depending on the influencer and the type of content, your success metrics may include:
Hashtag use
Web traffic
Sponsored post engagement and likes
Increase in your own followers
Sales or signups
Contest entries
Whatever your metric, have a system for tracking it. If you're monitoring hashtag virality, you can set up an alert in your social listening software. You'll look to Google Analytics to review web traffic. And if it's sales you're after, you can see how many customers used the influencer's promo code.
Dealspotr Shortcut: As a brand, you'll be able to track each campaign on a dashboard, complete with engagement metrics as well as the clicks and conversions driven by each individual influencer.
14. Negotiate and work up a contract.
Okay, now it's time to hit send. Expect to have some back and forth- influencer pricing often involves negotiation. They may not have the availability to give you everything you're asking for, or there could be wiggle room in rates if you can offer other perks or accept less production.
Throughout the negotiation process, always remain polite and courteous - if things go south, the last thing you want is the influencer trashing you on social media to thousands of rabid fans.
Once you come to an arrangement, turn it into a written agreement that includes the following:
The proposal and everything within it: engagement length, type of content, number of posts, exclusivity, and compensation.
Guidelines on how the influencer can promote you. You may trust their judgment and leave this open, or you may want them to use - or refrain from using - certain words or phrasing when they talk about you.
A safeguard provision stating that all sponsored content goes through you for approval first. You can always amend this later on once you've built a trusted partnership.
Dealspotr Shortcut: Once you approve an influencer to run your campaign, they are locked in at a certain rate, based on their Influence Score -- no negotiating needed.
15. Monitor your campaign.
The hard part is now officially behind you. But the work is far from over.
The audit still continues once the contract is signed and the campaign begins. Using the success metrics you determined in step 13, monitor your campaign to ensure you're getting the results you want and the partnership terms are being followed.
One last piece of advice

The process of figuring out how much to pay influencers doesn't need to be complicated or difficult if you take careful, thorough, and researched measures throughout the auditing process.
Be realistic about your goals for what a single influencer can really do for you. A lot depends on your brand, how well it resonates with their audience, the type of campaign you're running, and how many influencers you're working with. Keep this in mind as you work together, so you can make the necessary tweaks in content, wording, or even influencers.
 
Want to simplify this process, across multiple influencers? Learn more about Dealspotr's influencer marketplace, powered by our Influence Score.
Get influencer marketing insights from Dealspotr in your inbox.
This guide was published on January 16, 2018
, and last modified on January 16, 2018
.