Facebook's New Report: Why (and How) Your Brand Should Use Facebook Stories
About the Author

Amelia is a writer, content marketer and SEO strategist who spends her days trying to crack the code of Google's mighty algorithm. When she's not working, you can find her running around town with her dog Rockefeller.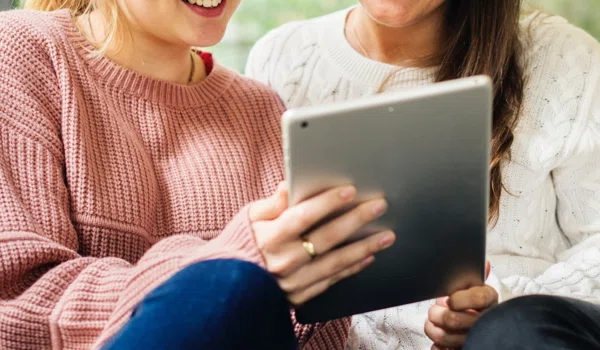 Ever since Snapchat popularized Stories on social media, the 24-hour format has been steadily gaining steam. Instagram Stories now claims over 400 million daily users, up 60% from the year before. At over 300 million daily users, Facebook's not far behind, either.
When it comes to user appetite, this blink-and-you'll-miss-it content format appears more popular than ever. According to Facebook's latest research, it may be more lucrative than ever, too.
One of Facebook's latest updates is a new report on the marketing potential of Facebook Stories for brands. Here's the TL;DR version: The majority of Story users say they're making more online purchases than they used to, thanks to the Stories they see.
Facebook Stories: Forging profitable relationships between brands and consumers
Facebook wanted to know how people were using Stories. To find out, they hired market research firm Ipsos to conduct a survey of over 18,000 Facebook Story users, aged 13 to 54 and hailing from 12 countries.
Facebook Stories drove people to take action. After viewing a Story from a brand, users were most likely to take one of the following actions:
56% of users browsed the brand's website for more information.
50% searched for a particular product or service on the brand's website or another one where they could buy it.
38% talked to someone else about the product or service they saw.
34% visited a store in-person to check out the product or service.
These stats are nothing to sneeze at. Your Facebook fans aren't just passively consuming your Stories content. If you create compelling Stories, they're ready and willing to take action afterwards.
What do consumers want from your stories?
Better yet, Facebook users want to see even more Story content from brands. 31% said that they plan to use Stories more in the future to connect with the brands they like.
If you're wondering what kind of Stories content they want to see, great news: Facebook already asked them for you.
43% of users want Stories to feel real, suggesting an interest in behind-the-scenes or unpolished content that helps them connect better with brands.
44% want to see Stories introducing new products, helping them stay on top of trends and learn about what's new with your brand.
45% want to see Stories that offer tips or advice, giving you an opportunity to highlight product tutorials or industry best practices.
51% want to see Stories that are quick and easy to understand, so brevity is key here.
Finally, the most-requested Story topic of all, is Stories featuring sales and promotions. Users are ready to follow your Stories and buy from your brand; they just want to be rewarded for doing so with a promo code or discount!
Facebook Stories best practices
How can your brand use Facebook Stories for marketing? Follow these pro tips straight from The Book itself:
Keep it relevant. Your Story should be relevant to your product or industry. Don't just hop on a trending topic if it doesn't make sense for your brand.
Keep it visual, not aural. 40% of video Stories are played on mute. While you can include (and should) include music or sound effects in your Story, the message should come across just as effectively without the sound on. Include captions or text stickers to help if necessary.
Keep it fresh. The Story format is popular in some part because it's new. Don't rehash the same techniques you've used for other content formats. Use the Story format to make your content original and exciting, using sound, markups, and special effects.
Keep it casual. People like Stories because they help them feel closer to brands. Stories aren't the place to post picture-perfect content; this is the place to let users in and see the people behind your brand.
Keep it short. Top-performing Stories tend to be shorter. This applies to the overall length of your Story, as well as the length of individual scenes. Keep it brisk.
Keep it focused. Stories that promote a product, and show the product in action, tend to perform better than those that don't show it.
Keep it mobile-friendly. Your Story content should be designed for vertical screens, as that's how most Stories are used. Don't make it tough for your fans to see your Stories. Otherwise they'll turn out.
5 successful examples of Facebook Stories ads
Several brands have already hopped on the Facebook Stories train, many to much success. Let's take a look at five of these brands and explore why their Stories worked so well.
Clubtails: Blend in with content from friends
Clubtails creates ready-to-drink cocktail mixes available in a can. They wanted to spread brand awareness just in time for summer. In their Facebook Story, they show smiling young people having fun in the sun, drinking away as they enjoy quintessential summer activities.
If it weren't for the Clubtails end card, you'd have no idea that this was a Story from a brand. All of the shots, from the casual video shots to the text overlays, look like something a friend would post to recap their day.
In this Story, Clubtails followed all the golden rules of Facebook Stories. Their content was relevant, showing summertime activities to advertise their seasonal cocktail. It was casual and "felt real," like something a friend would post. It was focused–each scene highlighted a different activity, but they all included a Clubtail product placement. Finally, it was short. The brand managed to fit 9 scenes in a span of 17 seconds.
Mucho Mas Art Studio: Focus on the product
Mucho Mas Art Studio is a craft boutique that sells handmade Latin-inspired artwork. In her Stories for Facebook and Instagram, the owner shares sneak peeks of the products she's just finished creating.
In her Facebook Story ad, the studio owner walks by a shelf displaying her newest products, panning the camera to highlight them all. Text effects add a bit of pizzazz to the Story, but that's it. Her Facebook Story is simple, but it works. 60% of her visitors discover the shop through Facebook.
This short video gives viewers all they need to know. They get an idea of the products she sells. They feel closer to her because they're getting a sneak peek of the newest products. And it's easy for them to understand what to do next: visit in person to view them all!
Mucho Mas Art Studio shows you don't have to make Stories too complicated. Keep it simple, both in focus and in length.
Bombas: Give the people what they want: a promo code
The top reason people view Stories from brands is to learn about discounts and promotions. Bombas tapped into that by sharing promo codes through Facebook Stories and Instagram Stories.
Their Story ads highlighted several screens of their socks in fun, different colors—leveraging the playful nature of the Story format. If people liked what they saw, purchasing was as simple as tapping to Shop Now and entering the advertised promo code.
The genius behind Bombas' Facebook Stories is that they gave users a reason to keep checking in with the brand. If they promoted a special discount code once in their Stories, they're likely to do so again.
Their strategy worked: product purchases doubled from Facebook users who saw the ad.
Oculus Go: Show your product in action
With their vertical format, Facebook Stories provide your fans with an immersive experience they can't get on traditional social media.
Use that to put them in the shoes of someone using your product—or, in the case of Oculus Go, their eyes. In their Facebook Stories ad, Oculus Go helps users imagine what it's like to wear their VR headset.
Facebook Stories are the perfect medium for advertising such a product. Like any good Facebook Story, the emphasis is on the visual—to the point that Oculus Go tells users to "open their eyes."
Tentree: Bring the product catalog to them
As Oculus Go demonstrated, Facebook Stories invite shoppers to experience your brand's content in new ways. Instead of laboriously clicking through a product catalog on your website, they can get a snapshot in a few seconds.
That's the approach Tentree took. Like the others on this list, their Facebook Stories ad is simple in format and clear in its message. They're highlighting the newest products in their hat line, and customers can click to shop.
This ad works because Tentree uses the Facebook Story format to enhance the content. Browsing through all these looks on their website would require a shopper to click through to each product page and tap through the photos. By using Facebook Stories, Tentree can fit 8 images in in the span of 3 seconds—drastically speeding up the process for shoppers and ensuring they see enough variety to grab their interest.
Plus, Tentree uses the markup elements to help with brand awareness, by including an overlay of their logo. The "New arrivals" sticker scrawl at the top makes it feel casual, too, appealing to customers' desire for authentic Story content.
Stand out with Facebook Stories
Stories have a lot to offer brands. The format is fun, fresh, and consumers love it. Use these tips to start optimizing your Facebook Stories ads, and your brand is sure to stand out.
Get each week's best deals from Dealspotr in your inbox
This guide was published on November 14, 2018
, and last modified on November 14, 2018
.