How to Monetize Your Blog: 50 Active & Passive Income Strategies for 2018
About the Author

Digital Marketing Manager here at Dealspotr! Email me with your questions: emily@dealspotr.com :)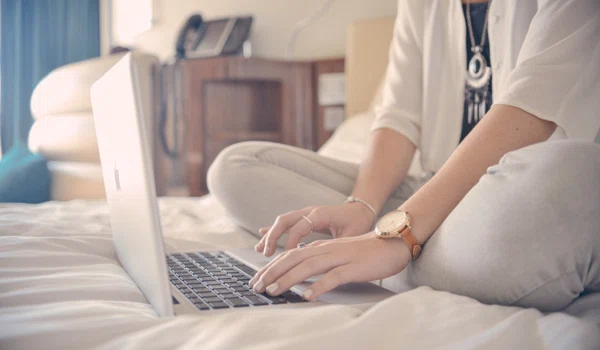 So, you've started your blog. You've landed on a niche, started populating your site with a few high-quality posts, and you've actually started to grow a following - that's great!
But you're probably still asking yourself one more blog-related question:
How the heck do I make money on this thing?
Well, there's good news here: there are TONS of ways to monetize your blog. And you've probably seen them on other sites you visit daily. But where to start?
Well, that depends on the type of monetization you're looking to do, the amount of work you're willing to put in upfront, and the size of your following.
One thing to remember is that monetizing your blog takes time. Many of the highest-earning blogs out there are making that money because they've been around for a while. So be patient, and continue to optimize your site for monetization - you'll get there in no time.
Preparing your blog for monetization
Before you start diving into different ways to monetize your blog, there are a few things you should be aware of.
Many methods of earning passive blog income are based on the number of visitors you have to your site daily. So, you should be focused on not only growing your traffic, but consistently keeping a steady stream of visitors to your site.
I could dive into a whole article's worth of content on how to grow your blog traffic, but a few simple ways are:
Build up your email list (you can use an email service like MailChimp for this).

Amp up your backlink profile.

Promote hard on social media, as well as other social sharing platforms like Quora.
Types of income
With even a little bit of traffic coming your way, you'll be all set to start earning income on your blog. There are two main types of income:
Active income
Any money earned in exchange for doing work or offering a service is considered active income. You're probably most familiar with your monthly or bi-monthly paycheck as a form of active income.
On your blog, examples of active income include offering a service, writing sponsored posts, and offering coaching sessions, among other things.
Methods of earning active income are the best bet for smaller bloggers, as you're likely not going to be able to earn a large enough amount through passive earning methods (more on these below). But while you're still growing, there are plenty of active methods to take advantage of to start earning a little extra money.
Passive income
Passive income is a steady stream of money coming in, without a lot of work required to bring that money in. While passive income methods like eBooks or e-learning courses may require a lot of work upfront, they have the potential to bring in a lot of money over time, with very minimal effort on your part.
Since many forms of passive income are based on how many clicks an ad or hyperlink gets, this form of income is a great idea for bloggers who've already established a steady readership and consistent traffic to their blog. Cost Per Click (PPC) ads and affiliate partnerships are the best forms of passive income for larger blogs.
Smaller bloggers might benefit most from passive income streams like putting together an e-learning course or MOOC, as well as writing an eBook. As mentioned, while these require a lot of upfront work, they can be very lucrative if promoted the right way.
So, let's finally get down to the nitty gritty. What exactly are the different methods of earning both active and passive income on your blog? And how can you actually implement them to start earning some dough? I'll run you through each type, and break down:
How each one works

What type of blogger each one is good for

Pros and cons of each

How much you can expect to earn
Let's make some money!
Ways to earn active income on your blog
So, you already know that active income takes more work, and more consistent work at that. But these income streams are a great way for smaller bloggers to get their feet wet with monetization as they grow their traffic, and an excellent way for larger bloggers to form relationships with brands and earn large one-off payments.
Sponsored posts
Sponsored posts are probably the easiest and most straightforward way to earn active income on your blog. You've probably seen these posts in action on other blogs you read -- even the largest of blogs and influencers post sponsored content.
How it works:
Sponsored posts are when a brand compensates a blogger in some way to write a piece of content on their site about their product or service. Compensation can come in the form of free products, free samples, free trials, straight up cash compensation, or a combination of any of these.
Brands can approach you about a sponsored opportunity, or you can approach the brand yourself. For added exposure, you should make sure your "Contact Me" page is working properly. This will allow brand to easily contact you about any opportunities they might have.
Influencer marketplaces
You should also consider joining an influencer marketplace to connect with brands. Influencer marketplaces do the same thing for influencers and brands that LinkedIn does for job seekers and employers - allows them to connect and work together.
There are all types of influencer marketplaces out there for you to find sponsored content opportunities. Some are platform-specific, which means they cater to a specific social media platform (like FameBit, which is for YouTubers).
Others, like TapInfluence and the Dealspotr Marketplace, allow any type of blogger to join and connect with brands for sponsored opportunities.
On Dealspotr, you'll create a profile and connect your blog, social channels, YouTube account, etc. Then, the platform's algorithm will take your traffic/engagement metrics into account, and assign you an Influence Score, which determines your rate across the site.
Once your score is calculated, you're free to browse through the list of active campaigns in the Dealspotr Marketplace, and apply to run sponsored content for any merchant or brand featured. And you can control everything from your dashboard, which tracks the status of each campaign, important due dates, and payment info.
As mentioned, there are a ton of different influencer marketplaces. You can sign up for Dealspotr here, or check out our big list of the leading influencer marketplace platforms here.
Roundup posts
Roundup posts are a form of sponsored posts where your article isn't solely focused on just one product. These can be a very powerful way to make money.
Instead of focusing on just one product, a roundup post focuses on a number of different products - something like 15 Essentials for Backpacking Through Europe. If a sponsored post focused on one product can earn you some money, imagine a sponsored post featuring 15?
Plus, readers tend to like roundup posts more, as they are seen as less "advertising" and more of a real, helpful article.
Some brands, however, are not okay with being included in an article mentioning other brands. Be sure to check with the brand you're working with first, before including them in a roundup post.
On influencer marketing platforms like the Dealspotr Marketplace, you're actually able to filter through sponsored opportunities from brands that allow you to include their product in a roundup post.
Type of blogger:
Sponsored posts are a good option for bloggers of all sizes.
Pros:
Sponsored posts are a great way to earn quick, one-off payments for your work.

You'll most likely be in contact with a representative from the brand you're working with, so you have the opportunity to grow that relationship into something more, like an ambassadorship or affiliate relationship.

It's a free blog post idea for your blog, which can be hard to think of on your own.

You'll most likely receive free products and samples for your work.
Cons:
If not tagged properly, sponsored posts can appear spammy or ingenuine to your readers, and you can actually incur penalties from Google and social media platforms if you don't follow their sponsored content guidelines.

It's important to have a healthy amount of original content, mixed with some sponsored content. If you're only posting sponsored content, your readers might end up discounting your opinions as "paid for" and not genuine.

If you're promoting brands that aren't relevant to your niche, you may lose your readers' focus.
How much can I earn?
Depending on the size of your blog, sponsored content compensation can range from receiving free samples, to cash compensation in the thousands of dollars.
For a blogger with around 1,000 monthly site visitors, expect to earn $10 - $40 per post. For a blogger with around 10,000 monthly visitors, you can expect rates in the $100 - $300 range. If you're between 50,000 and 100,000, aim for $500+. And anything above 100K can rake in anywhere from $500 - $2,000+ per post.
Many times, a brand will also take your social media following into account when negotiating your sponsored rate, so keep this in mind as you develop a posting strategy.
Guest post on another site
Guest posts are another article-based form of income, where you're either creating articles to post on other sites in exchange for payment, or you're accepting content from other bloggers and writers as a way to boost your blog's content and earn more traffic. Each method works differently for different sized bloggers, but we'll focus on the former first.
How it works:
If you're going to be the one writing guest posts for other people's blogs, you're going to want to find sites that are willing to pay you to contribute an article to their site.
For example, Make a Living Writing is a blog all about how to, well, make a living writing. And they have a whole section on why they pay writers:
Type of blogger:
Any size blogger can write and submit a guest post to a site, but with the amount of work it takes to find sites that will pay you for submitting content, it might be more worth it for smaller bloggers.
For larger bloggers interested in guest posting on other sites, it's a good way to boost your SEO by building up high quality backlinks to trustworthy sites. So even though a site might not pay you to post, it's still worth it if you get a dofollow link in the process. Just make sure you're posting on a site with good metrics.
Pros:
Quick and easy way to get paid upfront.

You can enhance your backlink profile by adding links back to your site in the article you're submitting, if the site you're submitting to allows that. Try to make these links seem as natural as normal, and non-promotional.

You'll boost your online presence as an influencer by getting your name out there in the byline, and add to your writing portfolio in the meantime.
Cons:
Some guest posting sites have very strict publication guidelines, which can be a burden to follow at times.

There are a lot of sites that want you to pay them to be able to post on their site. So, it can be hard to find the ones willing to pay you for your content.
How much can I earn?
Realistically, expect to make about $100 per article submitted. Again, this might not be worth it for larger bloggers. But for smaller bloggers, it's a great way to make up-front cash, and get your name out their to try to grow your following as well.
Elearning course / MOOC
This one straddles the line between active and passive income. It takes some work to set up the course initially, but once it's complete, you can usually set it on autopilot for the rest of the time.
How it works:
If you're interested in offering an e-course, it should ultimately be teaching something that people would consider you an expert on. For example, I could offer a course on monetizing your blog or website.
Setting up the course is the hardest part here. But once you have that down, you can do one of two things:
Offer the course on a third-party site
Sites like Udemy, Coursera, and Teachable are great places to list your course. And once they're uploaded, users can sign up, pay for the course, and get access to the course content to take the course at their own pace.
Offer the course on your own
For this method, you'll have people sign up for the course on your blog or website. Once they've signed up and paid, you can either:
Send the full course at once to the subscriber.

Use an email scheduler to automate the course: For everyone who subscribes, you can set up an automatic email to be sent to them each week with the new course content.
Type of blogger:
This is a good idea for a blogger who's just starting out, since income doesn't depend on site traffic - it depends on how well you market your course.
Pros:
Once you put the course together, it's easy to promote and sell the course.
Cons:
There's a lot of upfront work associated with putting together an online course, and it can take a lot of time and effort. Be sure you're willing to put in the work for this one.
How much can I earn?
Anywhere from $10 - $150 per student.
Host a giveaway
You've definitely seen, or maybe even entered, a sponsored giveaway run by a blogger. These giveaways are sponsored by a brand (or multiple brands), and reward the influencer with a flat fee or compensation that's comparable to the giveaway prize.
How it works:
In a sponsored giveaway, a blogger will organize and run a giveaway with their readers and/or social media followers, where the prize is sponsored by a particular merchant or merchants.
Usually, in order to enter, readers will have to do something like follow the influencer and brand sponsor on social media, sign up for an email list, or another type of promotional activity.
Talk with the brand before you start the giveaway, and nail down the specifics of what they're looking to get out of the giveaway. Once they've set their goals and giveaway requirements (like following them on social), you can let them know what you'd also like to get out of the giveaway.
If the brand is okay with it (they usually are) you can have readers sign up for your email list before they can enter, or follow your Instagram page for bonus entries.
There are a few platforms that offer giveaway hosting services, like RaffleCopter. They provide a giveaway widget for your site, and tracking/analytics on the back end to let you manage submissions, winners, prizes, etc.
While RaffleCopter is a paid platform (plans start at $13/month) you can also run giveaways on a free platform, like Amazon.
Amazon Giveaways
Amazon giveaways work a bit differently, since you'll have to actually buy the product to giveaway, and then pay for shipping and handling when awarding winners.
Usually these giveaways are a good idea for merchants to promote their product, but they can also be lucrative for influencers with a YouTube channel. Just select "Watch a YouTube video" from the list of requirements, and entrants will have to watch the first 30 seconds of a YouTube video.

So, partner up with a brand that sells on Amazon (which, I mean, is basically every brand), do a YouTube review of their item, and host a giveaway on Amazon pointing people to the video.
Type of blogger:
Giveaways are good for any size blogger. They're a great way to grow your email newsletter list and increase your social media followers, which every blogger could use.
Pros:
If the brand allows it, you'll be able to grow your following by requiring the entrants to sign up for your email newsletter or follow your social accounts.

Giveaways usually have great reputations - people love getting free things, and usually don't mind sacrificing their email address to get them.

There are easy-to-use giveaway hosting platforms that integrate right into your site, so little effort is needed to set up a giveaway.
Cons:
Sometimes, brands won't be willing to compensate you or even award you with your own product equal to the giveaway prize. A common thought is that you're getting enough out of the giveaway by growing your lists and following. So make sure you're nailing down details before moving forward.

Giveaways might attract the wrong type of followers/subscribers. If you're a fashion blog hosting a video game giveaway, you're most likely going to have people who are into gaming enter the contest - not necessarily the long-term audience you're looking for on your site.
How much can I earn?
Compensation can range from nothing (as mentioned above) to prices in the thousands, depending on the size of your reach. For medium-sized bloggers, you'll probably be able to net a prize of around $100 for your readers, and compensation (either monetary or a prize of your own) in the same range.
Ambassadorships
Ambassadorships are longer-term relationships with brands or companies, where you partner up to promote their products over an extended period of time. You can think of an ambassadorship as almost a low-level employee of the brand, or a part-time marketer, depending on the ambassadorship.
How it works:
Ambassadorships are a bit more meaningful to brands, as they require more attention and care for the brand to manage. As such, ambassador programs are usually carefully planned out, and ambassadors are often hand-selected.
To brands, a good ambassador candidate is someone who already uses/buys/loves the brand, and maybe even already promotes it on their own, without expecting anything in return. A good candidate might also be someone that the brand has worked with before on a one-off sponsored post, and did a good job with that.
Usually, brands will reach out on their own to those who they want to join their ambassador program. There are a few different types of ambassador relationships that can be set up, and they usually revolve around what you as an ambassador have to do, and what you'll get in return.
The brand can pay you a flat fee per week or month, and expect you to do a few things in return. This could mean posting on social and tagging the brand twice weekly, including the brand in a round-up blog post or video once per month, or even attending events to promote the brand in person.
Other payment models can be set up, too. You might be paid for each referral you drive, or paid separately for each post you do to promote the brand. In some cases, you might not be paid at all, and in this case you should make sure that the free product or other benefits you're getting outweigh the work you're putting in.
Type of blogger:
Ambassadorships are good for any size blogger, but are probably more easily attained by the larger ones.
Pros:
Ongoing relationship with a brand, which means consistent work and consistent pay.

Often, brands will feature you as an ambassador on their own site or social media profile. This can help increase your exposure and in turn, your following.
Cons:
It can be hard to secure ambassadorships. Not all companies offer ambassador programs, and the ones that do are very selective about the people they choose to work with.

As mentioned, it's not always a paid opportunity.

You'll have to make sure that the ambassadorship doesn't interfere with promoting other brands. Likely, the ambassadorship does not pay enough to warrant dropping your other brand partnerships that you use to earn money. So you'll have to find a way to promote other products while still fulfilling the your ambassador duties.
How much can I earn?
Brand ambassador compensation can range greatly, depending on the size of the influencer and the structure of the program. Larger ambassadors can sometimes earn thousands over the course of a year-long ambassador program, while ambassadors with smaller followings can earn around $50 per month on the low end.
Freelance for other sites
If you're quick at producing content, and have extra time to write aside from what you write on your blog, consider freelancing for another site.
How it works:
As a freelancer, you'll be creating some type of content in exchange for cash. This content can range from written work (articles, blog posts, research-related content), to design work (graphic design, photo editing), to anything in between (copy editing, voice over work, etc.).
The best way to go about this is to create a profile on one of the many freelancing sites out there. Here are a couple of the most popular ones:
Type of blogger:
Freelancing is great for any size blogger, and can be a good way for smaller bloggers to make money on the side.
Pros:
You'll get more bylines/credit across different sites. This can only help you in the long run, as you're building up your portfolio and making important connections with other site editors in the meantime.

If you're good at it, freelancing can pay a lot.

You can also develop a relationship with one site or company who will provide you with steady freelancing work.
Cons:
With your current blog obligations added to these new freelancing gigs, you will be writing all the time, which can become tedious. Make sure you're at a point where you'd be comfortable writing more than you already do - it's easy to become overwhelmed.

The market for freelancers is very saturated. You're going to want to make sure you stand out from the crowd of freelance writers by exhibiting yourself as an expert in your field.
How much can I earn?
Freelancers can earn a range of compensation based on the type and scope of the work they complete. Design work, for example, usually comes with a higher price tag than written content. But if you're an expert writer and can put together solid articles, you can earn a couple thousand dollars each month.
Coaching services
Whether you've had a lot of experience in a certain subject area or not, you can still become a coach to earn some extra money from your blog. As Neil Patel says:
"Inevitably, your readers will face challenges in life. A coach's responsibility is to help people manage their challenges, and react in a positive way instead of getting frustrated and giving up."
And that doesn't sound too hard, right?
How it works:
Although it might sound like a gimmicky way of making money, there are actually a lot of examples of successful bloggers who started out offering coaching services.
Kristine Ofstad of Blog it Better offers one-on-one coaching sessions for bloggers looking to follow a similar path to hers:
Plus, you're already most likely an expert in something - maybe it's your blog's niche. An obvious example might be a fitness blogger offering nutrition and workout coaching for clients. Or a tech blogger offering assistance to seniors using a smartphone for the first time. Whatever it is, make sure it's unique.
Type of blogger:
Coaching is a good way for bloggers who are just starting out to make some money. It's also a good way for more seasoned bloggers to
Pros:
Coaching is great for your reputation.
Cons:
It can be hard to set up initial clients, especially if you don't have any type of social or internet presence yet.

Coaching is also time-consuming, as you have to set up individual appointments with all of your clients.
After you decide on the coaching you'll be offering, the most important thing you'll have to do is promote your new business. Some good ways to do this are:
Social media: Not only tweeting, but interacting with your followers. Be proactive in your outreach.

Promoting your services in an email newsletter
Once you've gotten a few clients under your belt, you can also put together a few case study blog posts to both create awareness of your services and boost your credibility as a coach.
How much can I earn?
As a coach, you can usually get away with charging $30 - $200 for a session, depending on the popularity of your services, competition, and expertise.
Ways to earn passive income on your blog:
As you've read, earning active income can take some work - but for smaller bloggers, it might be your only option. Until, that is, you're big enough to earn passive income.
Passive income, as mentioned above, is income that you earn without even having to think about it. After some initial setup work, you'll be able to sit back, relax, and enter maintenance mode as you watch the dollars roll in.
So, what are some forms of passive income? And how much do they pay?
First, we'll start out with advertisements. There are all sorts of ads, from display and banner ads (usually image-based, placed on a highly visible section of your site), to native ads (ads that fit in with your regular content) to in-text ads.
But what ads are right for you? Take a look for yourself:
Native advertisements
While the display ads mentioned above are instantly recognizable as advertisements, native ads are designed to look like the content that's already on your blog.
A reader may not even know they are reading a native advertisement until they're already halfway through reading - and that's why native ads are popular.
How it works:
You've most likely seen native ads in action on BuzzFeed. They do a lot of native advertising, but you'll definitely see it in any of their quizzes in the form of a "bonus poll."
I was taking a quiz titled "We Can Totally Guess Your Zodiac Sign Based On The TV Shows You Love The Most" (which by the way, was incorrect - I guess this Aquarius watches TV like a Scorpio).
Right in the middle of the quiz, however, there appeared a bonus poll:
As you can see, the poll looks just like one of the quiz questions - however it's promoted, in fact, by Lyft.
This is a native ad, and you can host these ads on your blog as well.
You'll definitely want to join a native ad platform to run these ads. Here are a few of the top networks, good for larger bloggers:
And these networks are known to accept smaller bloggers:
Native ads typically pay on a Cost Per Thousand (CPM) basis, which means you'll get a flat fee for every 1,000 people that see the content - no interaction is needed (more on this ad payment model later).
Type of blogger:
Native advertising is best for larger bloggers, as it can be hard to be accepted into the native advertising platforms without much traffic.
Pros:
Native ads attract 52% more eyes than banner/display ads, and therefore a higher potential for clicks and conversions.

People have been known to actually enjoy the content they see in native ads, as opposed to the content from display ads.
Cons:
If you don't have a ton of traffic, it can be nearly impossible to get accepted into a native advertising platform.

People can view native ads as trying to "trick" them, so you'll have to be careful of how the native advertisements on your blog are marked.
How much can I earn?
As mentioned above, native ads usually pay on a CPM basis. If you're a big blogger, there is a crazy amount of earning potential with native ads. With big sites like BuzzFeed and Slate, it makes up for 50% of more of their total revenue. So, if you have the audience, you could be earning thousands.
For smaller bloggers, there's still the potential to earn with native ads, if you can get into one of the networks. You'll be looking at rates more in the hundreds or below, depending on the size.
Display ads - Google AdSense
Google AdSense is arguably the best, and most popular, ad option for bloggers. It's the largest and most accessible ad network, and it supports multiple ad models.
If you've been on the internet at all, ever, you've seen an ad from Google AdSense. Honestly, if you think you haven't, just tweet me. I'll Venmo you $5.
Here's an example of an AdSense-generated ad for Nespresso on popular crochet blog Moogly:
Display ads are a great form of passive income because they take almost no time to set up, and you can add them to whatever platform your blog is hosted on relatively easily.
How it works:
There are a number of services like AdSense that allow you to place ads on your site, but many of them work in the same way:
You add a set code to the back end of your website.

The ad service will feed in ads offering the highest payout for you, with content relevant to your blog.

Each time a visitor interacts with/views the ad, you earn money in different ways (more on payment models below).
Google offers three main types of display ads:
Text-based ads

Image ads

Video ads
Google advises to try to incorporate all three types of ad formats onto your blog (since companies will be creating ads across all formats), however you should stick to whatever type of ads you feel most comfortable with, and think your readers would respond best to.
The cool thing about AdSense is that it will automatically load the highest-paying ad into your site's ad space, so you're maximizing your ad revenue at all times without having to monitor this data yourself. Like I said, passive income.
AdSense offers a few payout options when it comes to ads, and these are based on how the advertiser wants to pay for placing their advertisement on your blog.
Advertisers on AdSense will place "bids" for the maximum amount they're willing to pay for a certain type of interaction on their ad.
These different ad interaction/payout combos are called bid types, and the 4 bid types offered by AdSense are:
Cost Per Click (CPC) / Pay Per Click (PPC)
The CPC bid type is known to be the most popular bid type among advertisers, and in turn the most used by bloggers and site owners. With CPC ads, you'll earn a set amount each time someone clicks on one of the ads you're hosting.
Cost Per Thousand (CPM)
While CPC ads only pay you when someone clicks on the ad, Cost Per Thousand (CPM) ads pay you according to the number of people who've simply viewed the ad, counted in thousands.
CPM ads are all about impressions - when an ad loads for a visitor on your website, even if they don't view the ad, it's counted as one impression. So readers don't even have to click on an ad for it to make you money.
Active View CPM: Cost Per Thousand Active Impressions
Active View CPM is a newer feature of AdSense, and it allows the brand to only pay for impressions (per thousand) that are "measured as viewable." And for AdSense, viewable means that at least 50% of the ad is displayed on-screen to a visitor, for at least one second.
So, in order to get paid for this type of ad, you'll have to have visitors actually seeing at least half the ad for an extended (ish) amount of time - 1 second.
Cost Per Engagement (CPE)
If an ad is paid out on a Cost Per Engagement (CPE) basis, it means the brand has specified a certain action that they need a site visitor to take in order to receive payment.
For example, a brand might want site visitors to take a poll of some sort - and you'll only get paid if a visitor completes the poll.
Some other types of engagement can include:
Hovering over an ad for a certain amount of time

Expanding an ad

Starting, muting, or pausing a video ad

Submitting contact info
You can manage all of these ad types and monitor income from each from right in your AdSense account - here's a great resource for which AdSense tabs relate to which bid type.
How to add AdSense to your blog:
The instructions for connecting your blog to your AdSense account are actually quite simple.
If you have a self-hosted blog, you'll just have to take the code from your AdSense homepage, and paste it into the HTML of your page, between the <head> and </head> tags.
For WordPress users, there's a plugin called AdInserter that can help you insert all sorts of different ads on your site.
Type of blogger:
Since you only earn income from CPC ads when someone clicks on each ad, you'll need a lot of traffic to make these ads effective. CPC ads will obviously bring in more revenue for larger bloggers, although smaller bloggers can try it out if they're approved for a Google AdSense account.
CPM ads are best for larger bloggers, since you'll need traffic in the thousands to make any money. CPM ads might be a better route than PPC ads for a smaller blogger, if your click-through rates (CTR) on PPC ads are low (more on this in a moment).
Pros:
Ads are extremely easy to implement, which means less upfront work for you.

The ads, for the most part, are tailored to the content your blog normally focuses on. So visitors aren't as ticked off as they might be seeing a video game ad on a vegan cooking blog.
Cons:
Ads can have a spammy reputation. If your site is loaded with ads, so much so that the ads take away from the reader's experience on your blog, you might as well be losing money. Too many ads, or ads that look like spam can turn readers off, and deter people from coming back to your site. You'll want to display ads that are at least somewhat related to the content you write regularly, or something your readers would be extremely interested in.

You need to have a lot of traffic to see real results: Since the ads are paid out based on number of views/interactions from visitors, you'll need to have a lot of people organically on your site to make more than just a few bucks each month. If you already have a larger site, ads are a great way to make money, if you do them correctly.

It's sometimes hard to get accepted into CPM networks, especially if your blog is small.
How much can I earn?
This can vary a lot based on the bid type of your ads.
CPC ads
According to Minterest, a blogger can earn roughly $100,000 in a year if they generate 100,000 visitors in a day.
$100,000 a year means you have to earn $274 a day. If your average CPC is $0.25 then you need 100,000/0.25 = 400,000 clicks a year (or approximately 1,000 clicks a day) to earn $100,000 a year from Google AdSense. Assuming that your Page CTR is 1% you need approximately 100,000 page views a day.

Now, let's say your "Bounce Rate" (it is the estimated percentage of visits to your website that consist of a single page view) is 100%. It means that you need 100,000 unique visitors a day itself to generate 100,000 page views a day.

In a nutshell, you need 100,000 visitors a day to make $100,000 a year from Google AdSense alone (with a CTR of 1% and CPC of $0.25).
CPM and Active View CPM ads
Because there's such low action needed on the consumer side of things, the payout for each impression is pretty low - and it's usually paid per thousand views (hence, cost per thousand). Many CPM programs pay out between $1 - $10 per 1,000 impressions.
CPM ad payout varies greatly based on site traffic. You can make anywhere from a couple of dollars here and there to thousands of dollars - it all just depends on your traffic.
I also mentioned that CPM ads might be better in some cases for smaller bloggers. Here's an example of this, courtesy of Tips and Tricks HQ:
A site's total daily page impressions = 2000

Google AdSense Page CTR (Click Through Rate) = 0.11%

Total clicks = 2

Earnings = $0.50

So, on an average running this ad unit will result in a total of ($0.50 * 30) = $15 per month (roughly)

Now, if you replace that PPC (pay per click) ad unit with a CPM ad that pays $2 per thousand impressions then your average daily earning becomes $2 * 2 = $4.

This results in a total of $4*30 = $120 per month (roughly).
Active View CPM ads will pretty much even out with CPM rates, because the payout will likely be higher and actual viewer counts will be lower.
CPE
ads
CPE ads vary in payout, based on the type of engagement the ad is asking your site visitor to do. If it's something like entering contact info, you'd generally get paid more than if someone just has to pause or mute a video.
With such varying payouts, it's best to weigh your options when deciding on what type of display ads you'd like to include on your site. Do your research, experiment with a few bid types on your site, and see what's more profitable - then, implement the best strategy for you.
Other CPC ad platforms
Infolinks
Infolinks is another CPC ad service, that offers a bunch of different options for placing ads on your site, all with fun little names. Their offerings include:
InArticle ads: these open when a user interacts with content on a specific page - they'll usually slide down as a user is scrolling.

InFold ads: these are banner-style ads that show up right "above the fold" of a site, which is an old news-paper-y term that means right at the bottom of the screen, before someone would have to scroll down.

InFrame ads: these ads are added to either side of your content when the user is viewing content on a wider screen than normal.

InText ads: these show up as ads within the text on a page (we'll get more into in-text ads later).

InTag ads: display ads that are marked with keywords relevant to the content of the page.
Infolinks is about as easy as AdSense to install, all you'll need to do is sign up as a publisher, paste the code on your blog, and go from there.
Other Platforms:
Media.net: Similar to Infolinks, but also includes a focus on mobile ads as well. This is the company that powers the Yahoo! Bing network of contextual ads, and you'll have access to that network through this platform.
Chitika: Similar to the other platforms, offers a low payment threshold.
Other CPM ad platforms
To host CPM ads on your blog, you'll again need to sign up for an ad network. Some CPM ad networks include:
While many networks, there's a set CPM rate that you'll be earnings. But sometimes, you'll be able to set your Target CPM - the average amount you're looking to earn for each 1,000 visitors. This makes it so your ad spots will only fill with ads that will pay you at or above your target CPM.
Google AdSense Custom Search
Another easy way to integrate Google AdSense into your site is to use the AdSense Custom Search feature.
This works just like the search feature you (hopefully) have now on your blog, except it loads ads alongside the search results from your site.
You've probably seen some sites with a Google Custom Search bar, but the AdSense Custom Search is actually a little bit different. You'll have to apply to get the latter, and you can do so (you'll have to have your AdSense Publisher ID handy) here.
Display ads - Sell your own ad space
If you're a bigger blogger and not looking to sign up for an ad platform, another advertising option is to sell your own ad space on your blog.
How it works:
Think about it - your blog has a ton of open space that could be filled with an ad to earn you some money. And you don't have to be a part of an ad platform to do so.
To start, section of areas in your sidebar, header, footer, or other location on your blog. These will become your ad spots, and they're what you'll sell to any brand that's interested in advertising on your site.
Usually, you'll charge a flat fee for one of these ad spaces. You can create spaces that are different sizes, and charge varying amounts for smaller or larger ad spaces.
You'll want to reach out to brands that are relevant to the topics you normally cover, letting them know about the ad space available for purchase on your site. Once settled on a rate, all you'll need to collect from the brand is the image they want used in the ad space. Add it to your site, and boom - you've got yourself an ad.
You can sell monthly slots, or offer discounts on a package deal if a brand is interested in a longer-term ad -- you won't have to find as many new sponsors this way.
Type of blogger:
Selling your own ad space should be reserved for very large sites, since you'd need to have a dedicated sales rep to keep a steady stream of paid advertisers.
Pros:
By selling your own ads, you're in charge of the ad content that's shown on your site. With ad platforms, you're at the mercy of whatever ad they decide to load onto your site at the exact moment a visitor comes. If you sell your own ad space, you know exactly what a visitor is seeing when they come to your site.

By forming this personal relationship with a brand, you'll be able to potentially work with them on other initiatives, like sponsored content or affiliate programs.
Cons:
Since you're in charge of securing ad placements, it's a lot more work than joining one of the PPC or CPM platforms.

If brands are only opting to advertise for a month at a time, you may end up with a high turnover rate. This can create more work for you, and make it hard to count on the ad space as a steady form of income.

Brands will not want to make an exception for just any site - you'll have to really convince them that it's worth it to work with you individually, separate from the easiness of an ad platform.
How much can I Earn?
You can make by far the most money selling ads on your own, since you're not paying an ad platform middleman, but your site needs to have a large enough brand and audience for an advertiser to treat you as a separate entity and not part of a network.
In-text link advertisements
In-text link ads are another way to monetize the content on your blog.
How it works:
In-text link advertising takes keywords from content on your blog, and links these words up to an external page, usually the page of an advertiser or brand. These linked words will look somewhat like the regular hyperlinks on your site, but will take readers to a sponsored site.
There are platforms that exist that will automatically crawl your site content, and add in-text ad links where necessary. Some platforms that offer in-text linking services are:
Type of blogger:
In-text link ads are usually paid on a CPC model, which is best for larger bloggers. In-text ads can also be paid based on a flat fee - this is a good idea for smaller bloggers.
Pros:
This is a relatively easy form of monetization to implement.
Cons:
Although companies try their best, sometimes the ads that are shown to a reader don't have anything to do with the content in the article.

These link ads can be seen as the spammiest of them all, since they often trick the reader into thinking you're linking them to a reputable source relevant to the article they're reading.
How much can I earn?
With a CPC pay model, that depends on the size of your blog. If the advertiser is paying a flat fee, it can range anywhere from $50 to in the hundreds for larger bloggers.
Best practices for ads on your blog
Take some time to optimize ads on your site. The more tailored your ads are to your audience, the more likely they are to click. Experiment with a few different types of ads, and see which ones perform best. Then, stick to those.

Always make sure your content comes first. While it may be easy to get carried away with ads on your blog, always make sure your readers can see your content first. As a rule of thumb, you should always have more content that ads on your site.

The best-performing ads are those that your audience is interested in, and would potentially use/buy. Keep this in mind when tailoring your ads.
Affiliate marketing
Affiliate marketing is the most common form of generating passive income with your blog.
How it works:
In an affiliate partnership, you will partner with e-commerce stores or brands to promote their product or set of products on your blog.
The store or brand will supply you with a personalized link for each product of theirs you're promoting, and you'll be able to add these links wherever you'd like on your blog, in your email newsletter, etc.
To goal here is to drive the most amount of clicks on each link, and in turn the most amount of conversions, or completed purchases, on the store's site. While some affiliate partnerships will compensate you just for clicks driven, many focus mainly on conversions when paying out their blogging partners.
You, as a blogger, will share a link provided to you from a brand or company, through their affiliate network (more on that later). If someone clicks on your link and ends up buying the product or service on the other end, you get a cut of the sale in the form of commissions.
To get started, you'll need to join a brand's affiliate program. You can do this by signing up for an affiliate network.
Affiliate networks are platforms that host thousands of affiliate partnership opportunities from merchants. You'll be able to apply to join affiliate programs from these merchants, and the platforms usually provide services to help you drive the most conversions with your affiliate links.
A few of the most popular include:
To get your feet wet, try only applying to a few programs at first that really fit your niche.
Once you're all signed up and accepted into a few programs, you're free to start promoting your links everywhere you can. If you're adding the links to your content, make sure they make sense! Add links in posts where they make sense, and don't bombard readers with tons of affiliate links in all your content.
You should also think about monetizing your past content with affiliate links. If you've already built up a hefty backlog of writing on your blog without affiliate monetization in place, don't worry! There's still a way to generate income from your past content.
Do a quick audit of your site's pages (you can use whatever analytics dashboard you normally use) and see which pages are performing best. Starting from the top down, start going through and adding affiliate links, where relevant, to each piece of content. This will maximize your earning potential and utilize all of the content that's already on your blog.
Type of blogger:
Any type of blogger is able to benefit from affiliate marketing, but larger bloggers tend to do a bit better driving revenue through affiliate links.
Pros:
Super easy: as long as you know how to hyperlink text, you're good to go! But while the mechanics are easy, the technique might take some more time to master. Adding links in a spot where they're most likely to be clicked on is key.

Extremely passive: We mention a few ways to earn passive income here, but this is by far the most passive. Once you've linked up your current content and past posts, you can just sit back and watch your affiliate commissions roll in. Of course, you'll still have to work to promote your posts, and review & optimize links where you can. But for the most part, these are very "set it and forget it."
Cons:
If done incorrectly, it can look spammy: make sure to limit the number of affiliate links you use per post, and make sure the links are relevant.

Not as lucrative for smaller bloggers.

Can take up to 90 days to get paid on most platforms.
How much can I earn:
The amount you make from affiliate marketing is based on the amount of conversions you drive from your site. As with many monetization factors here, the size of your blog is a big factor here (naturally, the more visitors, the higher likelihood of a checkout).
Donations
How it works:
Donations are another way to earn some money on your blog, especially when you're just starting out. Loyal readers can donate money to help keep your blog afloat, and they'll be willing to if you're providing them with original, inventive, fun content that they can't get anywhere else.
Tools for collecting donations:
Buy Me A Coffee: Donors give in small amounts, similar to the price of a cup of coffee.

Give: Donation plugin for Wordpress.

Patreon: General donation platform, geared towards creators.
If you're against using ads, donations might be the way to go. When asking for donations, be sure to mention that the donations help keep your site ad-free - something your readers are likely to respect.
Type of blogger:
Best for small bloggers who are just starting out, but larger bloggers can try this one as well.
Pros:
Very free, and super easy to get set up.
Cons:
Can feel like you're begging for money from readers, which may be a turn off.

Unpredictable: Even if your readers are extremely loyal, they still might not be willing to throw their hard-earned cash at you and your blog. While it might be a source of income here and there, don't count on donations to make up a big part of your blog income.
How much can I earn?
Realistically, don't expect to earn very much from donations. You might earn a few dollars here and there, but don't count on donations for your main source of income.
eBooks
How it works:
I know, this one sounds daunting. But, think of it this way - if you're a travel blogger with 25 separate posts on different things to do while traveling in Spain, it might make sense to "bind" those posts together (metaphorically speaking) into an eBook titled: Livin' La Vida Loca: 1,000+ Tips on Travelling Through Spain and the Iberian Peninsula. Or something like that. You get the picture.
Type of blogger:
This one's good for any size blogger who's managed to produce a large amount of content on one subject.
Pros:
This is your original content that will be around forever, so as long as the content stays relevant, you should be able to continuously earn income from your eBook.

Unlike other forms of income listed here, this content is entirely reliant on you (unless you're hiring a freelancer to help with some of the writing). So, you aren't at the mercy of brands or other publications when it comes to working on, finishing, and promoting your eBook.
Cons:
Large amount of work required upfront: In order to actually produce your eBook, you'll need to do a lot of planning, research, and writing upfront. Without any certainty of the success of your eBook, this might seem like a waste. However, if you're putting in the right amount of effort, you should be able to see lasting returns on the content you're publishing.
How much can I earn?
For each eBook sold, The Penny Hoarder has these estimates:
You'll probably want to price your book between $2.99 and $9.99. In that range, for sales in most countries, Amazon pays a royalty of 70%. Otherwise, you get 35%. At a price of $16.00, for example, you'll make $5.60 (35%), but if you price you book at $9.99 you'll be paid $6.99 per sale (70%).

The best price point for small books is often right at $2.99, where you get a royalty of $2.09 per sale — which isn't bad considering that for each $19.95 sale of my print book on weird ways to make money, my publisher pays me just $1.50 (and that's normal).
Other tips, tricks, and ways to monetize your blog
Allow guest posts on your site
This is the direct inverse of the guest posting situation I mentioned earlier, where you're accepting content from other writers and posting on your blog.
While this one doesn't make you any direct income, you can use the extra articles to boost your blog's content, metrics, and traffic - as long as it's high quality content you're getting.
All you'll really have to do is get a "Write for Us" page set up, where interested writers can find guidelines and processes for submitting a guest post to your site. You can have a dedicated email address, or contact form - whatever floats your boat. Just as long as there's an easy spot for people to submit content.
If you can get a steady flow of articles coming in, it's a two-for-one deal for you: Not only will you be getting content for your site, but you'll be making relationships with other influencers (and potentially companies) who are in the same niche as you.
Most likely, you'll end up getting A LOT of submissions. And many of these will be so terribly-written, you'll want to pull your hair out. Combing through submissions to find the diamonds in the rough will be time consuming, but well worth it.
Sell merchandise
Adding an e-commerce section to your site can be a great learning experience, and allows readers to associate your online presence with a physical item.
While setting up shop might be a great learning experience, it does take a lot of time to actually get set up. A way to speed up the process, especially with the payment acceptance options, would be to use a platform integration like Shopify or Snipcart.
Be sure you have a great logo in place before you start selling merchandise, or some unique aspect that will entice people to buy your wares.
Other forms of website monetization include:
Speaking engagements

Offer newsletter sponsorships slots

RSS feed ads

Pop-up/lightbox ads

Subscription fees
Get that money
There you have it! Just about every way there is to monetize your blog. Feel free to share with your blogging friends, and start earning money on your blog today.
Get each week's best deals from Dealspotr in your inbox
This guide was published on April 10, 2018
, and last modified on April 10, 2018
.