12 Tips for Running a Successful Brand Ambassador Program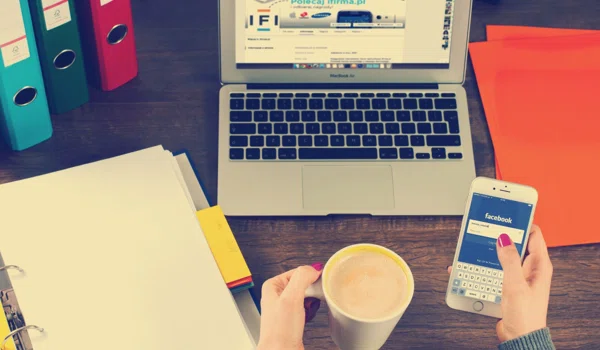 While many of the brands we work with at Dealspotr are familiar with influencer marketing, few have experience running a brand ambassador program. Compared with influencer marketing campaigns, which tend to focus on a single content campaign, ambassador programs have the advantage of creating longer term relationships with people, customers, and influencers who promote your brand consistently over an extended time period. Brand ambassador programs are also unique because, by definition, they involve participants who truly like the brand. Through these programs, you engage with people who love your brand and seek to amplify it, and you will give them the resources and room to do that.
Brand ambassador programs vs. influencer marketing campaigns: how are they different?
Brand ambassador programs differ from influencer marketing programs because of the nature of your relationships. Influencer marketing is a relationship where you pay the influencer to promote you, often in a one-off promotion. Brand ambassadors can be influencers who are also fans, but typically are loyal followers or super fans who want to amplify your messages and engage in a long term relationship.
Additionally, brand ambassador programs create a mutually beneficial bond where the participants are invested in the company mission, and are therefore inclined to continually advocate for it. Brands, in turn, reward ambassadors and regard them as an integral part of their "inner circle," not just a means to an end or a marketing tool.
How brand ambassadors are compensated
Brand ambassadors are compensated in a variety of ways. Some brands choose to pay them flat rates, like manufacturing company OXO who pays ambassadors $15/hr, while others offer commission based structures. Others give free products, services, or discounts. Another approach is offering to feature ambassadors on your social media. Most brands tend to use a combination of compensation forms, like apparel company Lost Souls who give brand ambassadors free clothing as well as commission when customers use their discount code to shop. Eco friendly company Sand Cloud gives their representatives a chance to be featured on their instagram and product discounts.
Examples of successful brand ambassador programs
If you're looking for inspiration for brand ambassador programs that hit all the right notes, here are a few good ones to start off with.
Pink
PINK, a sub-brand of Victoria's Secret, runs a successful brand ambassador program that focuses on college girls. The ambassadors share product feedback, host parties, and participate in styling challenges. Their campus reps have a direct relationship with marketing professionals from PINK, and engage in regular meetings and surveys with them.
Lululemon
Lululemon is often regarded as one of the strongest brand ambassador programs out there. They have over 1,600 ambassadors, all of which must fall in the categories of either local influencer, athlete, or global yoga influencer. Their ambassadors provide product feedback, host social impact programs, and create community. Lululemon's program is known for its perks, including business coaching and personal development courses.
Red Bull
Red Bull's ambassador program is largely focused on students, likely given the powerful effect of word of mouth recommendations for that age group. Brand ambassadors are known for their high energy, eccentric events they put on, such as air dropping unlabeled crates of free Red Bull all around college campuses. Ambassadors are valued for bringing novel and exciting ideas to the table.
Where to find potential ambassadors
So you want to run a brand ambassador program, but where do you source the ambassadors from? The key element to remember here is that you need to find people that resonate with your brand, not just someone with a big social media following. The three best places to start are among your existing fans, your employees, and influencers you already worked with.
Among your current fanbase
A great place to start is right under your nose. Your fans are an excellent source of ambassadors, as they are already interested in your products and message. Look at your social media platforms to identify super-fans and advocates. Who is engaged with your content? Who consistently likes, comments, or shares your posts? If you've noticed any customers who have gone above and beyond to get in contact with you regarding their thoughts on your brand, recent decisions, or events, pay attention!
Among your employees
When GE decided to start a brand ambassador program to boost application rates and get more quality leads, they didn't look outward-- they looked inward. Their 13,000 brand ambassadors were all selected from their employee pool. Your employees are passionate about your company's mission and have authentic experience with your brand. They can be an excellent source for an ambassador program.
Connect with influencers
Another good approach is to find influencers who would make strong advocates for your brands. You can use influencer discovery tools, such as Ninja Outreach, Klear, or Dealspotr Marketplace. With a tool like Dealspotr, you are able to use their comprehensive influencer directory to pinpoint content creators at no cost.

If your brand has previously worked with any influencers who you believe would be a good fit, consider asking them to be part of your ambassador team. A large benefit of this method is that your list of past influencers gives you a pre-made roster of people to pick from, cutting down on the discovery process.
12 tips for running a successful ambassador program
Once you have entered into a relationship with your brand ambassadors, it's critically important to maintain it. Unlike singular marketing campaigns, ambassadors will be working with you for the long run. You need to ensure that in return for their contributions, they are valued, listened to, and rewarded. Ambassadors are part of your team, and should be treated as such. Here are some ways to ensure healthy, happy ambassador/brand relationships.
1. Offer them exclusive access
Show your ambassadors how well you reward them for being such great advocates. This can take numerous forms: send them free product samples, give an exclusive, ambassador only discount, let them into company events for free or in the VIP section. These gestures reinforce how valuable your find their contributions.
Yelp organizes free, exclusive events for Yelp Elite members such as wine tastings and meals.
2. Invite their input for group round-up pieces
Some of your advocates are likely thought leaders in your company's area of expertise. Commend their prowess by giving their voices a platform. For example, if you're an athletic wear brand, write a blog post about "6 best buys for yoga class" and feature your ambassadors' answers.
Home appliance company Hamilton Beach did a round-up of recipe blog posts from their ambassador team, who cooked their favorite recipes using Hamilton Beach mixers.
3. Create a channel for open feedback
In addition to giving your ambassadors beneficial feedback, you also need to give them a venue to tell you their thoughts. An important step in relationship maintenance is to build and maintain a channel where ambassadors can easily submit their thoughts, critiques, and questions. Create a feedback page on your website or an open forum.
Patagonia's brand ambassador program differentiated itself by actually using ambassador feedback to shape new products, showing just how valuable their feedback can be.
4. Give valuable and personalized feedback
Once they've completed a campaign or promotional activity for you, take the time to offer them individual feedback on their work. What did you like most? How can they improve in the future? Just a quick email follow-up will show that you're invested in their performance.
5. Keep it exclusive
Your brand ambassadors should feel special. Having standards for the ambassadors you accept shows them that they are part of an elite group. Of course, exclusive doesn't necessarily mean small.
Active wear company Gunn Athletics requires its ambassadors to reapply for the program every year to ensure that their team is limited to the dedicated, high quality participants.
6. Periodically touch base on a personal level
To add another layer to your relationship, check in with each ambassador individually. Send a message with any relevant updates and ask how they've been doing. The exact frequency depends on the right fit for your company and resources, but authentic communication like this will help strengthen your relationships.
Beverage company Bhakti Chai touches base with their ambassadors once a quarter via email.
7. Look for face to face meeting opportunities
Brand ambassador programs are largely run online. However, you should certainly take advantage of any opportunities to meet with your ambassadors in person. If you're attending a conference, industry event, or work meeting in an ambassador heavy city, make the effort to organize a meet-up. A lunch or cocktail hour can show that you value your relationship beyond the digital world.
Lisk, a blockchain application platform, makes an effort to have a Lisk team member attend ambassador meet-ups in person.
8. Say thank you
This step seems obvious, yet bears repeating. A tiny but powerful gesture, showing gratitude to your ambassadors will set you apart from other companies who only reach out when they need something. A simple thank you after staffing an event or writing a strong guest post reinforces that your relationship is a two-way street.
Whiskey brand Maker's Mark will always send a personalized thank you letter to each new addition to their brand ambassador family.
9. Engage meaningfully
You likely initiated your relationships with many ambassadors through social media engagement. Continue commenting on their posts and sharing their relevant content to show that you still appreciate their voices. Feature a guest post on your blog written by one of your ambassadors or ask if you can guest post on theirs.


A good example is craft brand Fiskars, who has a team of ambassadors called Fiskateers that routinely write posts for the company blog.
10. Give them something exclusive to share
Something that can resonate very strongly with your brand ambassadors is being given a special, personalized feature for them to use. A common approach is to give a unique discount code to share with their friends and family.


Just Strong, a women's athletic clothing brand, provides each ambassador with a personalized discount code in exchange for posting photos.
11. Think long term
Show your ambassadors that you're in it for the long haul, and that you value their time as much as theirs. For example, you can make a commitment to schedule projects ahead of time or send "happy anniversary" emails after an ambassador has been with you for a year.
Maker's Mark ambassadors are entitled to get their name on a personalized whisky barrel, and can track the 6-7 year aging process online before claiming a bottle. This creates a multi-year long connection between the ambassadors and the brand, showing that Maker's Mark sees ambassadors as a long term commitment.
12. Establish invitation-only ambassador groups
This is not only a simple way to streamline communication, but an opportunity to emphasize the exclusivity of your ambassador program. On Facebook or Linkedin, create an invitation only group, and use it to share exclusive updates and let your ambassadors meet one another.
LuluLemon created an ambassador only platform called "The Commons," where the participants can all contact each other and share news.
Conclusion
Brand ambassador programs can be an incredibly useful marketing tactic for brands, if they're willing to put in the effort to maintain a healthy, mutually beneficial relationship. By taking small steps to make ambassadors feel valued, brands can improve their program's success.
Get each week's best deals from Dealspotr in your inbox
This guide was published on August 8, 2018
, and last modified on August 8, 2018
.