10 Critical Steps to Creating a Successful Micro-influencer Campaign
About the Author

Founder and CEO of Dealspotr / ZipfWorks. Creating tomorrow's digital ecosystem for deals. Working towards connecting brands, influencers, and shoppers in exciting new ways.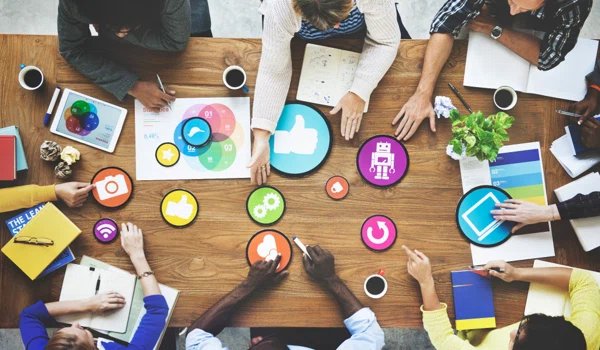 Influencer marketing is becoming an increasingly popular way to make and spend money — the number of platforms and agencies in this space has grown 220% in the past 2 years.
But just because more brands are trying their hand at influencer marketing (and more people are becoming influencers), doesn't mean it's getting easier to find the right influencers, build a relationship, and create effective content for your marketing campaigns.
Wondering how to do influencer marketing? Don't worry-- this guide covers the 10 critical steps you need to jump into your first (or fifteenth) campaign without hesitation.
Wait, why micro-influencers?
In general, micro-influencers are social media users or bloggers with a small, engaged audience. It might sound smart to find huge industry players to be your influencers, but research says otherwise:
According to HelloSociety, micro-influencers drive 60 percent higher engagement rates, are more cost effective, and drive 22.2 times more weekly conversations than average consumers.
Founder and CEO of the agency told Adweek this is because micro-influencers are looked at as peers. "When it comes to celebrity accounts, who have maybe millions of followers, nobody actually believes that a celebrity is a real fan of a product they're trying to sell."
Find a group of the right micro-influencers, and you'll have a powerful marketing channel to promote your brand and products. Here are the 10 critical steps you should follow to create an effective micro influencer campaign.
Step 1: Determine your budget
Just like with any marketing venture, you need to first determine your budget before you start spending it. The great thing about micro-influencer marketing is you have a lot of flexibility with budget size - even very small companies can run micro-influencer campaigns.
You might be in a position to create custom YouTube videos with an influencer and promote them across the web. Or maybe your budget is only enough to get some social shares of your products. Either way, you're ready to start benefitting from influencer marketing.
Just look at the influencer marketing campaign T2 did to promote their Tea Bazaar. They partnered with only five UK-based content creators to support their Christmas campaign:
They garnered 29,600 total engagements as a result.
Step 2: Set your goals and KPIs
Next you'll want to clearly define what you hope to achieve through your micro-influencer marketing efforts. Common goals include:
Building brand awareness
Encouraging brand engagement
Driving sales
Growing your social following.
Your goals will help determine what kind of influencer content you create.
You should also be prepared from the beginning to measure your progress towards these goals using key performance indicators (KPIs). Here are a few to start with:
Referral traffic - Website traffic generated from influencer links.
Brand mentions - Changes in the frequency of brand mentions on social media or around the web.
Sentiment - Changes in positive and negative mentions of your brand on social media or around the web.
Engagement rate - Number of people engaging with your influencers' posts.
Sales from influencer coupons - The sales you get from coupon codes your influencers shared.
Step 3: Pick your channel(s)
The next part of our influencer marketing tutorial is to select your channels. They come in three main varieties: websites (blogs), YouTube (vlogs), and social media platforms.
Instagram is probably the most popular influencer marketing channel out there. But Twitter, LinkedIn, Pinterest, Facebook, and others are increasingly popular options.
What channels you pick should really depend on where your target audience is already hanging out and engaging. Head back to your buyer personas to guide this decision.
Step 4: Find potential influencers
Finding micro-influencers to work with is easy, if you know the right tricks and tools. Probably the easiest way to find influencers is through a marketplace. A wide variety of influencer marketing platforms exist for all budgets and company sizes.
Social media users and bloggers sign up for influencer marketplaces in hopes of connecting with brands and becoming an influencer. Brands sign up to provide a brief of their marketing goals. Influencers then pitch content ideas to work together.
They make it easy to find, engage and work with creatives:
Here are a few popular influencer marketplaces to check out:
There are a ton of marketplaces out there - here's a comprehensive list and breakdown of 28 leading influencer marketing platforms. Of course, there's no need to limit yourself to people who are actively seeking work as an influencer. You can also build organic influencer relationships with bloggers or social media users.
Start with your followers
Probably the best place to look for potential influencers is in your own follower list. You likely already have some brand advocates who would be more than willing to spread the word about your products/business (if they aren't already).
ManageFlitter is a great free/paid tool you can use to take a closer look at your followers. Hook it up to your Twitter account, and you can sort your followers by a lot of factors, including their influence and spam scores. Phony accounts can be problematic, but there are several simple ways to spot fake followers.
Search social media
Social media platforms already have all the search tools you need to find relevant content creators for your micro influencer campaign.
On Instagram, for example, just search for a hashtag related to your niche. Say you sell natural cosmetics. Type #naturalmakeup into Instagram search and it will come up with recent, popular posts related to the hashtag:
Follow these posts back to the influencer profiles to check out.
Twitter works the same way. Just type a hashtag into their search bar and see the most popular tweets and profiles related to it:
Use a third-party tool
Of course, there are always third-party influencer search tools you can use to find influencers. I always mention Buzzsumo, because you can use it to search niche keywords and find popular bloggers already writing about these topics.
Blogger directories like Blogging Fusion or Blog Hub are also a great place to start:
Step 5: Vet your influencers
Like I mentioned before, micro-influencers have a small, engaged audience (usually 100,000 followers or less). As part of your search process, hopefully you've built a list of potential influencers who meet that criteria. Next, you'll take a closer look at their profiles to see if they're a good fit.
Here are the three main factors to consider when vetting your influencers:
Relevance
Do they already share content relevant to your business niche? Is their audience representative of your target audience?
Engagement rate
Does their blog get a lot of comments/shares? What about their social posts? How does their engagement compared to their audience size? (The real benefit of working with micro-influencers is they can have a higher engagement rate than big industry personalities.)
Sentiment
When people do engage, what do they say? Do they react positively to your influencer's content or negatively? While you're browsing their content, also look for signs of fake engagement, such as comments filled with hashtags and emoticons that could mean anything (compare the real comments on the left to the fake ones on the right in this example):
Depending on your campaign goals, your campaign may need only one influencer (a blogger or a vlogger, for example), or quite a few (to promote products on social media, for example).
Step 6: Start building a relationship
If you found your influencers through a marketplace, you can skip this step. Otherwise, you need to take the time to get to know your influencers before proposing to work together.
Start by liking, commenting on, and sharing their social posts. If they're a blogger, comment on their blog and share their posts. Engage with them in forum conversations and other niche groups on Facebook, LinkedIn, etc. This will help make you a familiar face before you put together your influencer outreach plan.
The key here is instead of approaching influencer outreach like a business, you should approach it as a partnership - a collaboration between you and the influencer. An approach using these influencer outreach email templates may be helpful. This detailed influencer outreach guide gives insights on how to best move through the process.
Step 7: Agree on the details of your collaboration
Once you get to know your influencers a bit (and they know you), you can propose forming an influencer relationship. Reach out through email and offer some details on what you'd like to work on together. For example:
You'd like them to write a blog post featuring your product.
You'd like them to share content from your brand on social media.
You'd like to create a branded video together for their YouTube audience.
If they're interested in working together, then you can agree on the details of your collaboration. In most cases, you'll offer them some kind of financial compensation for promoting your brand. Determining the right rate for can be tough, so it's important to audit influencers first. If you find your influencers through Dealspotr, the platform automatically calculates a reasonable fee based on past influencer performance.
Step 8: Prepare your campaign materials
Now you're ready to start creating your influencer content. The best way to do this is by giving your influencers as much creative freedom as possible. If you (the brand) writes the blog or social post, it's bound to come off as less authentic. Let your influencers come up with some genuine comments about your brand/product to share with their audiences.
Here's a great example of this from an Instagram influencer who blends her promotional posts into an existing dialogue with her audience:
There are a few brands nailing influencer marketing already - Glossier, Sperry, and watch brand MVMT, for example. The most you need to do is provide a brief if your marketing goal (brand awareness, sales, etc.), what you'd like them to promote (a product, your content, etc.), and how (in a blog post, YouTube video, etc). Then let your influencers come back to you with content ideas you can develop together.
Step 9: Launch and promote your campaign
Once you've created all your influencer content, you're ready to launch the campaign and promote it. Coordinate with your influencers when exactly you want them to hit "publish."
They may be the one with the engaged audience, but that doesn't mean your work ends after they hit publish. Influencer content serves as social proof for your audience beyond this one person's social or blog following. So take the time to promote it even more on your website, social profiles, etc.
Step 10: Analyze your efforts
Lastly and most importantly, you should always analyze your efforts. If you followed step 2, you should already have some KPI's at your fingertips to look at.
If you work through an influencer platform like Grapevine Logic, you'll have KPI's like impressions, interactions, clicks and conversions at your fingertips:
Otherwise, you'll need to get creative to track and analyze.
Google Alerts and Google Trends will teach you plenty about your brand mentions across the web. Be sure to also use trackable links to monitor your site traffic from influencer posts. On social media, keep track of reach, likes, comments, shares, followers, and other metrics that illustrate influencer marketing impact.
Wrapping up
Follow these 10 critical steps for your next micro-influencer campaign, and you'll have everything you need to start getting real ROI from your investment:
Determine your budget
Set your goals and KPIs
Pick your channels
Find potential influencers
Vett your influencers
Start building a relationship
Agree on the details of your collaboration
Prepare your campaign materials
Launch and promote your campaign
Analyze your efforts
Building a powerful influencer marketing strategy takes time and effort. But once you find the right influencers with the creative chops to help promote your business, you're well on your way to success.
Get influencer marketing insights from Dealspotr in your inbox.
This guide was published on November 2, 2017
, and last modified on November 2, 2017
.