Dealspotr Marketplace FAQ for Merchants
About the Author

Partner Marketing @ Dealspotr. Bargain shopper extraordinaire. Sloth enthusiast.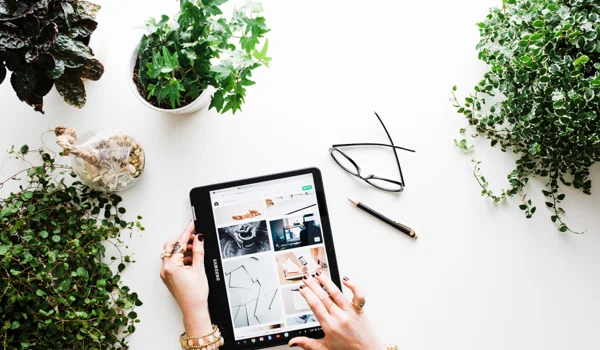 How Dealspotr's Marketplace Works

Dealspotr's Marketplace is an open, transparent social space where brands and influencers can meet each other and collaborate on promotional campaigns.
Using Dealspotr, you as a merchant can post promotional campaigns which influencers can review and apply to promote. We provide you with a convenient dashboard that allows you to manage everything relating to your campaign. You can review and approve applications, communicate with influencers, manage product sample shipments, review completed promotional campaigns, track clicks and conversions, manage your campaign's budget, and review influencers after campaign completion.
On the Dealspotr Marketplace, every campaign must be built around a compelling, exclusive discount code or deal. We've found that this can significantly boost conversions and ROI, and therefore is a required component of campaigns on our platform. We believe that you as a marketer will see significantly better conversions by incorporating a compelling and unique offer within your influencer marketing campaign on Dealspotr.
Dealspotr's Marketplace is also unique in that we bring scale to your influencer marketing campaign. With thousands of active influencers on our platform, your campaign is likely to be seen by a wide range of potential partners with audiences that match yours. Additionally, your campaign's exclusive deal will be promoted across our entire community of over 2 million monthly unique shoppers, providing you with the combined marketing power of influencers and Dealspotr.
Our goal with the Dealspotr Marketplace is to make influencer marketing less time-consuming, less costly, and achieve higher ROI and greater conversions, and help you avoid common influencer marketing mistakes. We also want to encourage the sharing of value-added, exclusive deals through Dealspotr, so our community can benefit from the best deals on the internet, all in one place.
Why should I use Dealspotr over a different influencer platform?

At Dealspotr, there are no monthly subscription charges or hidden fees. You only pay a fee to the influencer(s) that you choose to use on your campaign, based on their influencer score. If you choose to run a campaign where you provide free products in lieu of payment for the influencer, you will have to pay a small service fee to Dealspotr. On paid campaigns, this fee is already included.
We also offer unique discount codes, which we have found to be an effective way to boost conversions and ROI. Influencers also enjoy the benefits of having an individualized code, which helps personalize them (phrasing!) to their followers.

Lastly, Dealspotr is home to a wide network of shoppers-- your code will be promoted to an audience of over 2,000,000 people. We have thousands of influencers on our platform, so there's sure to be a good fit for your brand.
Posting my campaign
How do I post a campaign?
Go to your campaign dashboard. *Note: in order to run a campaign, you must have already created an exclusive deal to use. If you need to create one, go to your homepage and click "+Add a new deal."
Click "Start a new campaign." You'll then be guided through steps to create and fund your campaign.
Select the format of your campaign, either blog post, Youtube video or other. All campaigns will include two social posts in addition to the primary post.
Select any specific topics (as many as you'd like) that you want to limit your campaign to
Enter your budget for your campaign. You can always add additional budget, so just add what you'd like to start with!

(Alternatively, you also have the option of making your campaign free product only, which means you won't provide monetary compensation to each influencer, only a free product sample. You'll just pay Dealspotr's service fee for each influencer based on their Influence Score.)

Describe all the details of your campaign and how you'd like the influencers to promote you.

You can provide:

A detailed product description

Images (and indication of whether influencers are required to use them or create their own)

Specific instructions on how to create your promotional content
An option on whether or not the product/service can be used in a roundup
A list of do's and dont's to help guide the influencers' promotions

Fund your campaign. The campaign budget you specified in the earlier step will be credited to your campaign account on Dealspotr. You will pay influencers through your campaign budget as new ones sign up and promote your campaign. You can add to your budget at anytime.
I've submitted an exclusive deal, but now I want to use it for a campaign. What should I do?

If you click on the deal you should see a gray "Create Campaign" button. Click this button and it will walk you through the steps of creating the campaign. The final step to complete the campaign is funding it with a credit card.
What type[s] of influencer campaigns can I run on Dealspotr's Marketplace?
 
During campaign setup, you have two primary options: 1) blog post 2) YouTube video - or you can choose an "any format" option. All campaigns on Dealspotr's Marketplace involve one primary content asset, usually a blog post or a YouTube video, and this is backed up with two social media promotions.
How do I track my campaign's performance?

As a part of your influencer marketing campaigns, we track how well each influencer performs in terms of clicks and conversions sent to your store. When you create your campaign, and as influencers join, we assign each influencer a unique tracking URL as well as a referral discount code which they can use to promote your store. When a shopper uses either of these to visit your store and (hopefully) make a purchase, we'll track that event and report it on your dashboard. Importantly, we track each influencer's overall performance in terms of driving sales across all their campaigns, which then feeds back into their influence score.
When does my campaign end? How long will my campaigns last?

On Dealspotr, campaigns last for as long as you want to keep them running. The only time limitation we set is 14 days allocated for each influencer to complete their promotion of your campaign, after they are accepted and have received any product samples needed.
To end a campaign, simply go to "My Campaigns," select the desired deal, and click "Delist this campaign" -- from this point, no new applications will be allowed, and you'll just need to finish out any remaining promotions by reviewing them and either approving them or rejecting them. After your campaign has been delisted and the last promotion completed, your campaign will automatically be closed, and any remaining campaign funds will be credited to your global account balance, and can be used for future campaigns.

How do I fund my campaign?

To fund your campaign, you'll see a step during the campaign creation process to add funds for your campaign. You will provide your credit card information, and once processed, your funds will be available within your campaign balance.
You can add additional funds to a campaign at any time by clicking "Add more funds to this campaign" on that campaign's dashboard. You can also check on your funds balance in the Funds & Balances page.
How do I provide product samples to influencers for my campaign?
 
If your campaign involves a product samples, you'll need to mail each influencer their product sample. As each influencer joins your campaign, you'll see next to their name an "Action item" to mail them their product sample, in addition to their mailing address.
Once you've mailed them their sample, confirm by clicking "Send sample" and they will be notified to look out for your package, along with their tracking URL if you provided that. Once the influencer receives their package, they will confirm in their dashboard that they received it. At this point, you'll receive a notification that they're getting started, and they will have 14 days from this point to complete their promotion.
I want to cancel an existing campaign and use this funding for a new campaign. How do I do this?
 
Decline all outstanding influencer applications
Go to "My Campaigns" and click the "Delist" button - this should serve to close out the existing campaign
On the Marketplace page, click the green "Create a Campaign" button and set the budget as the leftover amount
How do I edit information I posted for a campaign?

If you need to edit information related to the campaign:
Go to Marketplace
Click on "My Campaigns"
Click on the desired campaign
Click on "View & edit campaign"

How do I install my e-commerce store's tracking pixel?
 
To enable tracking, you must install Dealspotr's tracking pixel on your e-commerce store. We provide detailed instructions on how to do this. We support most major e-commerce platforms, including Shopify, WooCommerce, BigCommerce, and Magento, as well as custom platforms.
You can find the specific pixel instructions here. Ensure that you are logged into your merchant account before you do this.
 

Why can't my exclusive deal be turned into a campaign?

Double check to ensure that the deal in question is an exclusive deal. Non-exclusive deals cannot be used for campaigns.
Working with influencers
How do I invite influencers to promote my campaign?
 
You can browse the influencer directory on Dealspotr and invite any influencer to promote one of your campaigns. Simply click the "invite to campaign" link and you'll be able to add a personal greeting.
How do influencer promotions work? Once I approve an influencer, what happens?
 
Once you've approved an influencer to join your campaign, they will have 14 days to complete their promotion. Upon completion, the influencer will submit their promotion, you'll receive a notification, and you can then review the proposal on your campaign's dashboard. From there, you can request changes or approve their promotion, at which point their payment will be disbursed.
What does an influence score mean?

An influencer's Influence Score is based on their reach, engagement, and activity level on various types of social media (blog, Facebook, Twitter, etc). They are given a separate score for each of these platforms, which are then averaged to get their Influence Score.
The higher the score, the more influential they are. Higher scores tend to correlate with higher prices, as the influencer fee is determined using this score. Generally speaking, most scores fall between 1-100. An influencer with a score between 30-50 typically has around 50-200k followers, and is considered a midsize micro-influencer.

Should I reach out to influencers or do they reach out to me?

Influencers are able to apply for your campaign if they're a good fit. The majority of campaigns come from merchants selecting from the pool of influencers who apply. However, you are also able to use our search feature to find applicable influencers and then invite them using the "invite to campaign" link.
Can I search influencers by category?

Yes. If you go to the Free Influencer Directory page, there is an option to filter by topic on the bottom left.
Can I filter influencers by how influential they are?

Yes. If you go to the Free Influencer Directory page, under "Sort" you can select "Most Influential," which will show the people with the higher Influence Scores first.
I just want to work with Youtubers or Instagrammers. How do I do that?

If you go to the Free Influencer Directory page, under "Sort by Influence," you can select Youtube (or whichever other platform you wish to see by itself.)
What do I do if I don't like the promotion that my influencer has done?

Once the influencer has created the promotion for your review, you have the ability to provide feedback and request changes.
Fees and payment
How much does Dealspotr cost?

It is completely free to join Dealspotr-- there are no monthly subscriptions or hidden fees. It costs nothing to run a deal or post a campaign. You only have to pay after you've launched a campaign and then accepted an influencer's proposal. Or, if you choose to do a campaign where an influencer is sent a free product (and not paid money), you will pay Dealspotr a small service fee.
How much do I pay influencers to promote my brand?
 
On Dealspotr, you do not have to worry about calculating a fee for each influencer who promotes your campaign. We calculate a standard fee for each influencer, which is based on their Influence Score. Influence Score is based on the following criteria:
Blog traffic
Social media engagement
Performance in prior marketing campaigns on Dealspotr (sales + feedback)
Prior to inviting or accepting any influencer to promote your campaign, you'll be able to see what you'll pay them. This amount also includes Dealspotr's service fee.
What is Dealspotr's fee on campaigns run in the Marketplace?
 
Dealspotr charges a 20% service fee on top of each influencer's fee, which is already included in the amount that you are quoted. This covers credit card processing and all services related to managing campaigns provided by Dealspotr.
What payment methods can I use?

Currently on Dealspotr, we only accept credit cards.
What kind of compensation can I use to pay influencers?
 
You can either pay influencers with monetary compensation or give them free products/services. If you wish to do both, the influencer's rate will be the same whether you provide free products/service or not.
Promoting my store on Dealspotr
 
What are the benefits of claiming my merchant page?

If you claim it, you have complete control over your merchant page and are able to post, edit, and remove deals on your own.
How do I claim my merchant page?

To promote your store on Dealspotr, you must first have an approved merchant account. To do this, visit this page and complete registration. Our team will review your application and should approve it within 24 hours. Generally, we require that you use an email address with your application that matches your store's URL domain. If you do not do this, your approval will require additional validation and may take longer than 24 hours.
How do I gain more followers and clicks?
 
To get more followers and clicks, we encourage you to become more engaged by following other members, influencers, and merchants, and routinely posting on the feed.
How can I promote my exclusive deal?
 
When you create an exclusive deal, it's automatically promoted by being placed at the top of the deal feed. Your deal can also be featured in our newsletter, where we highlight a few every week.
How do I edit information that I posted for an exclusive deal?

If you need to edit information related to the exclusive deal itself:
Go to the Dealspotr home page
Click on the desired exclusive deal
Click "edit" on the deal post

Promoting my Dealspotr profile on my own site
How can I let people/potential influencers visiting my website know that I do influencer marketing on Dealspotr?
If you are logged into your merchant account and go to the Dealspotr home page, on the top left you'll see a button that says "Widgets."
Click this and you will be taken to a page called "Widgets and buttons For Your Website," and if you scroll down, you will see options for "Collaborate with us" buttons.
How can I let people visiting my website follow me on Dealspotr?

If you are logged into your merchant account and go to the Dealspotr home page, on the top left you'll see a button that says "Widgets."
Click this and you will be taken to a page called "Widgets and buttons For Your Website," and options for follow buttons will be near the top of the page.
General questions
How do topics work on Dealspotr's Marketplace?
 
On Dealspotr, influencers can select topics which represent topical areas relating to their content. This can also represent the topics in which their audiences are interested. You can limit your campaigns to influencers within specific topics if you desire. You can also browse influencers by topic to find ones you'd like to invite to your campaigns.
Other concerns or questions that aren't addressed here?
 
Leave a question in one of our forums and we'll get back to you as soon as we can.
Get each week's best deals from Dealspotr in your inbox
This guide was published on January 15, 2018
, and last modified on January 15, 2018
.