JClub Drove $3,000 in Sales at a 300% ROI with Micro-Influencers on Dealspotr. Here's How They Did It.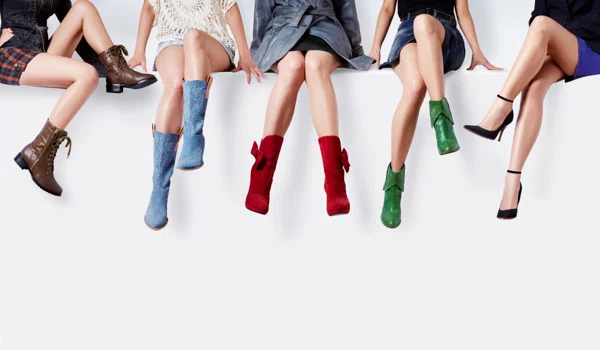 Jimmy Doheny posted this article
jClub is a new, but fast growing discount shopping site offering compelling deals on apparel, beauty, electronics, and more. They were interested in collaborating with bloggers and influencers who could talk about the benefits of shopping at jClub: great deals, free shipping, free 30 day returns.
Like many other brands, jClub had worked with influencers in the past but experienced a number of pain points including:
Time consuming to find and contact influencers
Hard to measure ROI
Working with bloggers can be expensive
Hard to assess the value each influencer can provide
Looking for an easier, less time consuming way to partner with influencers, jClub decided to run a campaign in the Dealspotr Marketplace.
"We believe influencers are a big part of the future of ecommerce marketing, so an easy-to-use platform for organizing these efforts is key. Setting up campaigns through Dealspotr has been absolutely seamless, and the direct access to influencers is invaluable." - Irrum Doss, VP of eCommerce at jClub
What is the Dealspotr Marketplace?
The Dealspotr Marketplace is an free, open platform where brands and influencers can connect and collaborate on promotional campaigns. When running a campaign, brands get a convenient dashboard to help manage everything related to their campaign including:
review and approve influencer applications
communicate with influencers
manage product sample shipments
review completed promotional campaigns
track clicks and conversions
manage the campaign's budget
review influencers after campaign completion
Deals are in our DNA. We know they can significantly boost engagement and, more importantly, conversions. For this reason, all campaigns are built around an exclusive, compelling deal which the influencers share with their audience.
Dealspotr's Marketplace is also unique in that we bring scale to your influencer marketing campaign. With thousands of active influencers on our platform, your campaign is likely to be seen by a wide range of potential partners with audiences that match yours. Additionally, your campaign's exclusive deal will be promoted across our entire community of over 1 million monthly unique shoppers, providing you with the combined marketing power of influencers and Dealspotr.
jClub's campaign:
As part of their early Q4 marketing strategy, jClub wanted to partner with around 10 bloggers to increase sales and drive brand awareness. Using Dealspotr's Marketplace, jClub's VP of eCommerce Irrum Doss was able to easily create her campaign, giving specific instructions to the influencers.
"Dealspotr campaigns have become a core part of our marketing efforts. The dashboard is incredibly easy to use, the ability to directly contact influencers is a huge benefit, and the high rate of return has been impressive." - Doss
ROI and Cost:
jClub ran their campaign over a three week period, here are their results:
8 influencers worked with
$948 total investment
7.5 total hours spent managing campaign
370 clicks
67 transactions
$3,012 in total sales
In addition to achieving over 300% ROI, the influencers created great, lasting content. jClub received:
7 dedicated blog posts
1 YouTube video
7 Tweets
5 Facebook posts
2 Pinterest pins
1 Instagram post
The influencers, many of whom have dedicated followings on Dealspotr, also reposted jClub's deal on Dealspotr, maximizing the visibility of their exclusive deal within our community.
"After using Dealspotr for influencer marketing opportunities, we were shocked by the results—some of the campaigns resulted in a 10x ROI. Excited to see what's next!" - Doss
Our goal with the Dealspotr Marketplace is to make influencer marketing less time-consuming, less costly, and achieve higher ROI. We also want to encourage the sharing of value-added, exclusive deals through Dealspotr, so our community can benefit from the best deals on the internet, all in one place.
To learn more about the Dealspotr Marketplace feel free to check out our video tutorial. If you would like to get started on your first campaign, sign up for a merchant account and head over the the Marketplace.
If you would like more information on claiming your merchant page or the Dealspotr Marketplace please feel free to reach me at jimmy@zipfworks.com.