How JClub Drove $16K in Sales and Achieved 550% ROI with Micro-Influencers on Dealspotr
About the Author

Partner Marketing @ Dealspotr. Bargain shopper extraordinaire. Sloth enthusiast.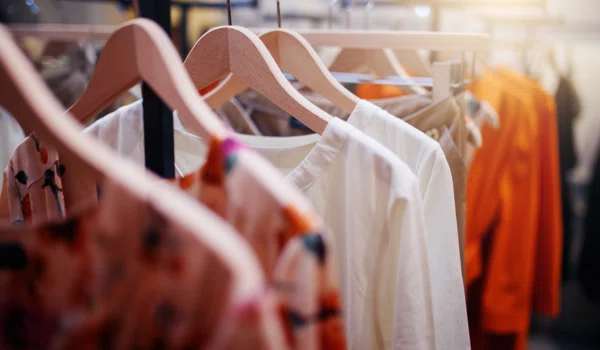 jClub is a new, but fast-growing discount shopping site offering compelling deals on apparel, beauty, electronics, and more.
Like a lot of brands these days, jClub was interested in micro-influencer marketing - that is, partnering with smaller bloggers and social media influencers who could talk up their key benefits, like great deals, free shipping and free 30-day returns.
Key Challenges Brands Face with Micro-Influencer Marketing
Irrum Doss, jClub's head of marketing, sees big potential with influencer marketing: "We believe influencers are a big part of the future of e-commerce marketing."
However, as jClub embarked on their first influencer marketing campaigns, they quickly recognized some of the key challenges faced by all brands trying influencer marketing these days.
It's time-consuming to find and contact influencers
It's difficult (or impossible) to measure influencer marketing ROI and conversion rates
Some bloggers charge exorbitant fees
It's hard to assess the "value" each influencer will bring and determine the right fee to pay
Coordinating the logistics of a micro-influencer marketing campaign can be a nightmare involving dozens of spreadsheets and countless emails
Of course, there are many tools available to help brands manage influencer marketing campaigns. But for smaller e-commerce players, many of these services are too expensive or hard to use.
That's when jClub discovered Dealspotr, a low-cost, self-service influencer marketing platform.
What is the Dealspotr Marketplace?
Dealspotr is a popular deal-sharing platform with millions of visitors. We work with thousands of e-commerce retailers, helping them connect with shoppers through our deal platform.
Back in 2016, we began hearing our retail partners talk about influencer marketing, and in particular, many of the challenges they faced with it. This kicked off a year-long process during which we talked to hundreds of retailers large and small to design a better way for them to run their influencer marketing campaigns.
In October 2017, the Dealspotr Marketplace was born. The Marketplace takes the same ease-of-use and user-friendliness that has propelled the Dealspotr platform to grow to millions of users and applies it to the complex space of influencer marketing.
On the Marketplace, e-commerce brands can quickly and easily create micro-influencer marketing campaigns and run them with just a few, or up to hundreds of influencers at once, with minimal effort and maximum speed. Importantly, we focus on ROI, meaning we emphasize lowering your cost basis while maximizing the number of sales you'll achieve. The effectiveness of influencer marketing should be able to be easily measured.
How to Run a Micro-Influencer Campaign on Dealspotr
Running a micro-influencer marketing campaign on Dealspotr is super easy. Our platform automates most of the difficult and time-consuming tasks to help you avoid some easy influencer marketing mistakes.
Step 1: Create an exclusive code or deal
The centerpiece of every influencer marketing campaign on Dealspotr is a compelling, exclusive discount code. Why? Because in our experience, this is key to driving sales conversions with influencer marketing campaigns. Coupled with the right influencer and the right message, a compelling discount code can drive more sales for your campaign.
Additionally, because we're a deal-sharing site, part of our motivation in creating the Marketplace is to encourage brands to share exclusive, compelling discounts on our platform. We want Dealspotr to become an even better deal-sharing resource, and we want to deepen our relationship with our brands. The more you're sharing your best deals on Dealspotr, the better we're serving our shopping community, which is what the Marketplace is all about.
Step 2: Create your influencer campaign
Once you've created your exclusive code, you can create your first campaign. This is easy - all you need to do is fill out our form, which will ask you about your product or service, what types of influencers you're looking to connect with, and how you'd like them to promote you.
Step 3: Fund your campaign
On Dealspotr's Marketplace, we pre-determine each content creator's fee based on a thorough influencer audit of their audience metrics. We don't let influencers set their own fees, nor do we allow negotiations within campaigns. We know that when you're dealing with dozens of influencers, the last thing you need is to haggle with each one. You'll actually find that the fees you'll pay influencers through Dealspotr are very reasonable and often surprisingly affordable.
Best of all, you don't pay anything additional to Dealspotr when you use the Marketplace. All you'll pay is the fee listed for each influencer - we take a 20% cut of that fee when you pay each influencer. So for example, if a particular influencer's fee is $100, you'll just pay $100 to that influencer upon your approval of their work, of which $20 goes to Dealspotr. Three are no additional fees you'll pay - no setup fee or monthly subscription fee to use the Marketplace.
When you fund your campaign, you can fund as little or as much as you'd like. Start with $50 or $100 just to experiment with a few smaller or mid-size micro-influencers, or start with $1,000 to run a decent sized starter campaign, perhaps including some bigger influencers. You can always add funds anytime you wish, and withdraw funds if needed too.
Step 4: Your campaign is live! Start reviewing influencers who apply.
Once you publish your campaign, it will go live in the Campaigns directory, and influencers will be able to see it and apply. We'll also notify influencers who match the topics you select.
We'll let you know whenever new influencers apply, and you'll see all applicants listed in your Campaigns dashboard.
You can see their metrics, review their pages, and decide whom to accept or decline.
Also, you don't have to sit idle - you can also proactively browse the influencer directory and invite influencers to your campaign.
Step 5: Run campaigns with influencers
Once you approve an influencer to your campaign, the promotion process begins. If your campaign includes a product sample the influencer must review, then the Dealspotr Marketplace dashboard will coordinate that step for you. We give each influencer a timeline to complete each step of the process, and send them notifications along the way. If you've filled our your campaign details clearly, influencers should be able to complete their promotions with minimal or no communication from you. But if you do need to contact them, you can do so through our messaging system.
Step 6: Review each influencer's promotion, and finalize
Once an influencer has completed their promotion, usually including a blog post or YouTube video, coupled with social promotion, you can review their work through your Dealspotr dashboard. If needed you can request changes, or if you approve of their work, simply click Approve and the influencer's fee will be paid through our platform. If for some reason you're not happy with the influencer's work, and even after revisions you cannot get their work to match your requirements, you can reject their promotion and the project will be ended without payment.
At the end of each promotion, both sides rate each other's experience working together, providing a layer of trust and transparency in the Marketplace.
jClub's Micro-Influencer Campaign
jClub's goal was to partner with around 30 bloggers to increase sales and drive brand awareness. Using Dealspotr's Marketplace, Irrum Doss of jClub was able to easily create her campaign which provided detailed instructions for how bloggers should promote their brand.
"We believe influencers are a big part of the future of ecommerce marketing, so an easy-to-use platform for organizing these efforts is key. Setting up campaigns through Dealspotr has been absolutely seamless, and the direct access to influencers is invaluable." - Irrum Doss, VP of eCommerce at jClub
What Types of Influencers Did jClub Work With?
In their campaign, jClub collaborated with 33 influencers who created blog posts and YouTube videos, talking about the benefits of shopping at jClub. Here are some examples of the promotion jClub received through Dealspotr.
Here are some examples of the content created for jClub by influencers on Dealspotr.
Blog roundup by Miss Pettigrew Review:
Blog review by Elegantly Fashionable:
Instagram post by PaulBryanTV:
Blog review by Omoge Mura:
jClub's Influencer ROI Metrics

So social promotion is great to read, but does influencer marketing actually increase sales or improve ROI?

Well, jClub ran their campaign over a three month period, and here are their results:
33 influencer collaborations
$2,923 total spend
7.5 total hours spent managing campaign
378 sales
$16,255 in total sales
550% ROI on marketing spend
jClub has attained the elusive result of direct profitability with influencer marketing.
"After using Dealspotr for influencer marketing opportunities, we were shocked by the results—some of the campaigns resulted in a 10x ROI. Excited to see what's next!" - Doss
jClub's Social Reach and Brand Amplification
In addition to achieving over 550% ROI from their influencer marketing campaign, jClub benefitted from exposure and brand promotion from the 33 other collaborations they've run.
31 dedicated blog posts
2 YouTube videos
31 Tweets
26 Facebook posts
2 Pinterest pins
4 Instagram post
2 Google Plus posts
1 LinkedIn post
With compelling content being created by so many influencers, jClub is building mindshare with consumers, while driving sales. The results have convinced jClub to make Dealspotr one of their core marketing tools.
"Dealspotr campaigns have become a core part of our marketing efforts. The dashboard is incredibly easy to use, the ability to directly contact influencers is a huge benefit, and the high rate of return has been impressive." - Irrum Doss
Try the Marketplace Yourself
If you're a marketer who is considering influencer marketing, or if you've tried it and didn't achieve the results you were looking for, we think Dealspotr might be a great option to try.
Our goal with the Dealspotr Marketplace is to make influencer marketing less time-consuming, less costly, and achieve higher ROI. We believe blogger, Youtubers, and Instagrammers really can influence sales. We're still hard at work improving our platform, but based on jClub's results and others, we think we have a great start.
To learn more about the Dealspotr Marketplace feel free to check out our video tutorial. If you would like to get started on your first campaign, sign up for a merchant account and head over to the Marketplace.
If you would like more information on claiming your merchant page or the Dealspotr Marketplace please feel free to reach me at jimmy@zipfworks.com.
Get influencer marketing insights from Dealspotr in your inbox.
This guide was published on November 8, 2017
, and last modified on November 8, 2017
.
Stores related to this article:
jClub