Consumers Trust Social Media Less & Forums More: A Beginner's Guide to Forum Marketing
About the Author

Amelia is a writer, content marketer and SEO strategist who spends her days trying to crack the code of Google's mighty algorithm. When she's not working, you can find her running around town with her dog Rockefeller.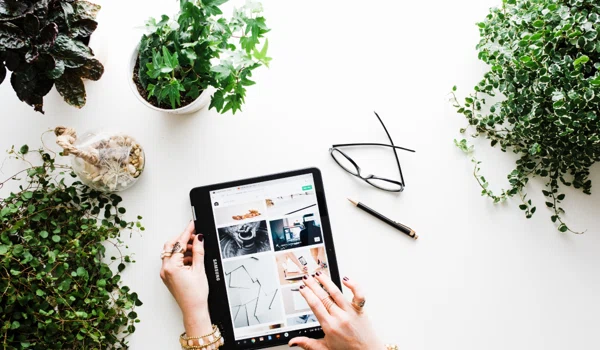 Every day, two-thirds of the population goes online to ask questions. They ask Google. They look up articles. They ask their friends and family on social media.
Yet three-quarters of those people are losing trust in the information they find on social media sites like Facebook and Twitter.
With diminishing trust in social media, where are today's consumers going to seek answers to their questions? Online forums.
According to a recent report by mobile forum app Tapatalk, 80% of consumers trust responses on forums more than what they see on their Facebook News Feed. In fact, they trust the information on forums so much more, that half of them prefer to engage on independent forums over Facebook or Twitter. Increasingly, consumers perceive forums to be a more reliable source of trustworthy information.
What are brands supposed to do with these findings? Well, smart brands are responding by doubling down on their forum marketing strategy. This way, they ensure they keep reaching consumers, while also building consumer trust in their brand.
In this article, we'll walk you through the basics of forum marketing for your brand. We'll review how to find the relevant forums for your niche, and how to interact organically without making your brand look bad (or getting banned for shameless self-promotion).
What is forum marketing?
Forum marketing is the practice of interacting on online forums, groups, and message boards with the goal of establishing yourself as a trusted subject-matter expert. As consumers begin to trust you, they'll perceive your brand as more trustworthy as well—ideally leading to future sales, loyalty, and engagement for your brand.
Popular online forums include:
Facebook Groups
Facebook Groups can be open or closed (members must be approved before they can join), and they cover a variety of topics from breed-specific dog owners to your local gardening club. Unlike Page posts, group activity is heavily prioritized in the new Facebook algorithm—which makes these a worthy marketing channel for your brand.
Facebook Groups foster inter-member relationships. When users click on a member's name, their group activity is emphasized, such as their recent posts or photos, and what their role is within the group. Groups can also plan "Watch Parties" where they watch public video posts together.
Reddit
Reddit is the king of online message boards, and its members are fiercely protective of the platform's integrity. There's even a HailCorporate subreddit dedicated to mocking failed attempts at marketing on Reddit.
Individual forums on Reddit are called subreddits, of which there are over one million today. Reddit users upvote or downvote posts and comments in subreddits. You want upvotes.
Quora
Quora is an online community where people ask and answer questions. Questions can be tied to a category or asked of specific people. The broader Quora community upvotes the most useful answers, which is how certain users can become known as an expert on a topic.
Quora is a great place to mine for questions related to blogs you recently wrote, as you can repurpose some of your content in your answers. You can also subscribe to particular topics so you answer them as soon as possible.
To find out how many people use Quora, we turned to Quora (the answer is 200 million):
Specialized communities
These are just three of the top forum websites. Forums are all over the internet, with many focused communities covering a niche topic. For example, Bodybuilding.com hosts a forum of nearly 17 million members who discuss bodybuilding topics in an interface eerily similar to Facebook. Patient.info is a community site dedicated to health topics, while developers can share code with each other and ask peers for help on GitHub.
Finding relevant forums and topics for your brand
Fortunately, finding forums is easy. There are a ton of forums out there, no matter how specialized your niche. It may surprise you to realize how many there are.
Head over to Google and search for "[your industry] + forums" or "[your industry] + message board." You can narrow in further by replacing [your industry] with one of your product categories, or market differentiators. For example, a vegan beauty brand who sells eyebrow products could perform the following searches:
Industry search for "makeup forum":
Product-focused search for "eyebrow forum":
Search for market differentiator, "vegan beauty forum":
Any of the forums in the results would be relevant to our hypothetical beauty brand. You can perform similar searches on Facebook, Reddit, and Quora to find other sub-forums to join.
As you can see, you probably won't have any trouble finding forums relevant to your niche. Where you'll need to put in a bit of work, however, is finding the ones that are going to be relevant to your business. Here's what we mean by that: you only want to engage in the forums with an active community that's large enough to be worth your time.
As you conduct your search, considering keeping a list of all the forums you're considering participating in. Include the name of the group, the URL, the number of members, and the frequency of posts. If a group barely has any discussion, remove it from your list.
How to do forum marketing the right way: 7 tips
The cardinal rule of forum marketing is this: DO NOT SPAM. It's so important that we've put it in capital letters and bold font.
Remember the study we cited at the top of this article? The reason forums and message boards are becoming more popular is because people trust them. Forums and message boards maintain that level of trust because their members do such a good job policing the discussions and maintaining the integrity of the group.
If you join a group and instantly start pushing your products, you're going to be downvoted, ridiculed, or worse—banned.
Worst of all, this ridicule will be public and documented online for all of eternity. Consider how that will look for your brand (and how it will make you feel). If members think you're inserting yourself into the group solely for the reason of self-promotion, they may write off your brand forever. It can really backfire.
Don't let this happen to you.
Instead, follow these tips to become a truly valuable member of the community—and reap all the brand benefits as a result.
Sign up as a real person (not a brand account)
Add your name, photo, and a short bio.
You should be transparent that you work for a company (forum members hate a bait and switch, just like everyone else), but you might want to avoid including links to your site just yet. In some forums, that can be a telltale sign that you're there for self-promotion, and lead to an inhospitable welcome from the start. Once you establish yourself as a legitimate member, you can always add a link later (see tip #4).
Make sure your bio includes info that backs you up as a thought leader, such as a personal blog you've kept up on the topic, how many years you've cared about said topic, or any relevant events you've attended or spoken at.
Sit back, relax, and read
When you join a forum, don't start responding to every thread and creating your own topics not-so-subtly related to your brand.
Actually read and understand the group ethos. What topics seem to spark fruitful discussion? Which don't? Who seem to be the thought leaders of the group? These folks may become potential brand ambassadors later on.
Read the group guidelines, too. These will include extremely important information, such as explicit restrictions for commercial-related posts or self-promotion, the (in)ability to add links to your posts, or special allowances for long-time members.
Start engaging
Once you get a vibe for the group, start engaging in the discussions where you have actual expertise to contribute. Do not respond for the sake of responding. That's a quick way to establish yourself as a useless member.
Don't worry about the quantity of posts you respond to. It's more about the quality. You'll get much more out of the group with a few, thoughtful responses that demonstrate your knowledge and genuine desire to be helpful.
At this point, you shouldn't be pushing your brand at all. That includes your content, your website, and your products. Right now, you simply want to establish yourself as a subject-matter expert. The brand promotion will come later.
Promote tastefully
Once you've built up a positive reputation within the group, it's okay to promote your brand—but tread carefully.
By positive reputation, we mean that you'll want to have thoughtfully engaged in conversations, received upvotes and positive responses to your posts, and even developed a few real relationships with other members.
By promote, we do not mean creating new threads that are all about your brand. Instead, go back and add your link to your brand website in your profile. If the forum allows, you may add a signature to your posts with a link to your website or a piece of content.
Where it makes sense (and only where it makes sense), you can add a link to an article on your blog or mention one of your products—only when it would provide further value and information relevant to a thread. In addition to these promotional opportunities, continue responding to posts where you don't push your products. You don't want to become known as that person.
Acknowledge negative feedback
When people provide you with negative feedback related to your brand, don't ignore it. Acknowledge it gracefully and pay attention to it. These folks are trying to help your brand, just as you're trying to help them.
Of course, there will always be haters. Avoid engaging with these people too heavily. You don't want to get into a war. Sure, it will get you and your brand lots of public visibility, but not in a good way. You don't want people to remember your brand as the one with the crazy marketer with zingy comebacks. You want them to think of you as the one with people who really know their stuff—and therefore their products must be of the same high quality.
Become an insider source
Once you have become accepted as a member of the group, and are able to promote at times, you may consider turning that promotion into an insider discount just for group members. For example, you might provide an exclusive promo code, or a heads up of your sales and other promotions.
Always check with the group admins first to make sure this is okay and within the group rules.
Consider paid promotion
Some sites, like Reddit, provide paid advertising opportunities for brands. You may be able to pay to pin your threads to the top of the forum for expanded visibility and an extended shelf life. Or, you may be able to promote your posts to other sub-forums and users:
Once you're really comfortable in the group, you may consider doing this every so often. Again, however, this is where your initial research will prove handy. If forum members hate on brands who pay for advertising in the group, you may be better off avoiding it.
Forum marketing for your brand
This article isn't meant to be a call to action to leave your social media presence in the dust. Social media, especially giants like Facebook and Instagram, are still critically important channels for marketing your brand—especially by way of influencer marketing.
However, if your focus is to grow consumer trust (as all brands should want to do), you need to be investing in forum marketing, too.
Follow the tips above to do that.
Get each week's best deals from Dealspotr in your inbox
This guide was published on January 15, 2019
, and last modified on January 15, 2019
.