Instagram Story Engagement Is Higher Than Ever, Here Are 7 Ways to Boost It With Stickers
About the Author

Amelia is a writer, content marketer and SEO strategist who spends her days trying to crack the code of Google's mighty algorithm. When she's not working, you can find her running around town with her dog Rockefeller.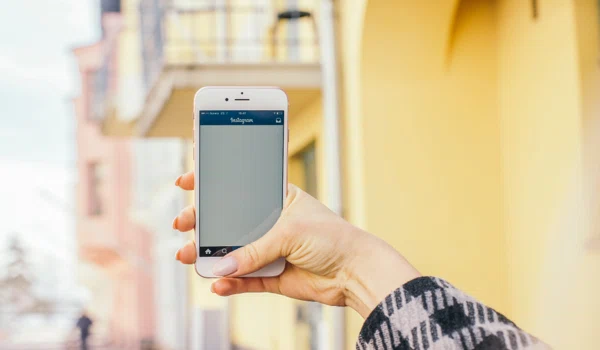 Engagement on Instagram posts has been on the decline for several years now. Part of that is thanks to the high number of bot and spam accounts that have infiltrated the platform. Fortunately, Instagram is doing its best to purge those from the platform.
But part of it comes down to one simple fact: traditional Instagram posts and videos just aren't as exciting anymore. Instagram may still be one of the most popular social media platforms around, but the excitement for the traditional post format is waning.
What is exciting, however, is the Stories format. In less than two years after its launch, Instagram Stories has racked up over 400 million users. That's more than double the user base of its rival Snapchat.
Instagram Stories are hot, hot, hot right now. If you want to maintain—or better yet, improve—your engagement on Instagram, the way to do it is with Instagram Stories.
With features like questions, polls, countdowns, custom AR filters and brand stickers, it's easy to boost your Stories engagement. Stickers are the perfect tool for engaging your audience and calling them to action in a variety of ways. Get excited, because these just might be your secret superpower when it comes to Instagram engagement.
Chat with fans through question stickers
Question stickers are just what they sound like: You ask a question, and fans can type in their answer when they view your Story. To access their answers, go to your Story and tap "Seen by" or swipe up. You'll see who has viewed your story as well as all the answers they've sent in. You can then tap their responses to reshare the response to a new Story, where the sticker will include your original question.
Question stickers are a slick way to engage your audience, and an even slicker way to collect a ton of free user-generated content. You can use question stickers to ask for product feedback, find out where/when/how your fans love to use your products, discover what kind of content they want to see on your Instagram, and more.
If you're planning to host an Instagram takeover with an influencer, ask your fans who they want to see. Got an Ask Me Anything coming up? Ask your fans what questions they want to know the answers to. Questions are one of the most direct channels you have for truly conversing with your audience in a way that makes them feel valued and like they have a personal connection with your brand.
For example, Instagram dog influencer Maya the Polar Bear hosted her own Ask Me Anything. She then shared the questions fans asked to help them learn more about her.
Make it easier with poll stickers
Get people to engage for even less work with poll stickers. For these, all a fan has to do is tap between two choices.
Ask your fans simple yes/no questions, or ask them to choose between two options. You could ask them a question about their day ("Is your New Year's resolution to eat better or work out more?"), or to vote for one product over another.
Target went with the latter, showing that you can keep the emphasis on your product while still getting your fans to engage.
What's clever about their approach is that the poll gets your fans in the practice of making a micro-commitment to your products—before they realize they're being sold to. They answer questions about their product preferences (classic or colorful planners, yes or no on gel pens) which gets them in the mindset of thinking about which item they want to buy. Then, Target hits them with an end card that has a CTA to "Swipe up to get planning" (and shop on their website).
You can also use polls to keep fans engaged during longer Instagram Stories, like beauty brand Benefit Cosmetics did with this brow tutorial. One of our favorite things about this example is that Benefit also made sure to include their own branded and non-branded stickers (the mini mascara and the funny "new brows, who dis?"). We'll dive into these later on.
To use the poll stickers, simply select the poll option. The sticker defaults to a yes/no response, and you can type in the question. To customize the poll responses, tap the yes and no boxes and enter in your own responses.
Make it as easy as possible with emoji sliders
An emoji slider is a fun twist on the poll, but it's even easier to use. Fans don't have to think; all they have to do is drag—making it a great choice to engage even your laziest followers!
Fans drag the emoji according to how strongly they feel about the question. Starbucks asked fans a bold question: "How much do you love bacon?" The question might have surprised some, until they saw the next screen, where Starbucks helpfully introduced them to five ways to enjoy bacon on their menu.
When M&M's released new flavors, they used emoji sliders to gauge their fans' interest in each new flavor. Note how they themed the emoji slider to fit the flavor (a flame for the jalapeno flavor, a palm tree for the coconut one).
Build excitement with countdown stickers
Want to get fans hyped up for an event? The countdown sticker is for you.
Get fans excited by adding a countdown sticker. You might use this sticker to advertise an upcoming sale, or remind fans of an upcoming event. You can also keep the event a mystery. Whatever it is, give fans a countdown to pique their interest.
You can customize the look of your countdown sticker by clicking the color wheel at the top. Your countdown can be to a day or a specific time. Best of all, fans can turn on reminders and opt in to be notified when your countdown completes—increasing your chances of even more engagement.
Be judicious with your countdown stickers. Every time you hype an event, it should be for something that's actually worth waiting for.
Grow awareness with custom brand stickers
Everyone knows you can use the Instagram's default stickers, but did you know you can create your own? That's right: you can create your own branded stickers and GIFs!
Start by infusing the default stickers with your branding. Create versions of the standard stickers (like "Swipe up" or "See more") which match your brand style guide. For example, Calpak has an "Add to Cart" sticker that mimics the font and color choices of their website.
These help lend a sense of cohesiveness across your social channels. Your branding doesn't just exist in a vacuum on your website and your product packaging; it's on your Instagram Stories, too.
Next, it's time to level up your branded sticker game with fun ones designed for your fans to use. The key to making these successful is to go easy on the branding part. As awesome as you think your logo is, your fans aren't necessarily as in love with it as you are. Definitely include your logo or your brand name, though, so that when your fans use your stickers, it will catch their followers' attention. They'll be able to search for your brand name in the stickers field and find all your stickers, aiding adoption and introducing more people to your brand.
The next step to making these successful is letting people know they exist. Tarte Cosmetics created a Story to show off their new branded stickers, which walked viewers through how to search and find them. They also added it as a Story Highlight on their profile.
Want to create your own brand GIFs?
Good news: the process is easy as 1-2-3.
Create a verified brand channel on Giphy. To do this, go to Giphy.com and click Log In. Select "Join," and then select "Join as an Artist or Brand." You'll need to fill out your business details, click "Apply Now," and then wait to be approved.
Once you've been approved as a verified channel, you can start creating GIF stickers. (note: these are different from GIFs, which won't work on Instagram Stories.) To create a GIF sticker vs. a regular GIF, turn off the background layer.
Create your GIF stickers and upload them to Giphy. Thanks to their integration with Instagram, your stickers will then be available for use on Instagram Stories.
To make your GIF stickers searchable, make sure to include your brand name and tags that describe the GIF.
Reward loyal followers with unbranded niche stickers
As a gift to your followers, you can go the extra generous route of creating your own set of stickers that are completely unbranded. Travel brand CALPAK did this with a set of themed travel stickers, including phrases like "bon voyage" and "Now Boarding" along with luggage and passport icons.
While these stickers won't do much for brand awareness, they can work wonders for your engagement—and your customer loyalty. Sharing fun social media assets with your followers, completely for free, shows that your brand really cares about improving their life beyond their purchase. They're not just a sales number to you; they're a valued person.
What's also smart about these non-branded stickers is that they keep your brand top of mind among your most loyal customers. Every time they go to create their travel-inspired Instagram Stories, Calpak's fans type in their brand name. This habit encourages them to view the brand as an essential part of their travel experiences.
Plus, this makes your loyal fans feel like they're getting rewarded for their loyalty. By virtue of following you, they get to be the first to know about these exclusive stickers!
Of course, for this strategy to pay off, you'll want to continually remind your followers about these custom stickers. Every once in a while, highlight them in your own stories and remind people of their existence.
Go for ultimate branding with custom AR filters
We saved the best for last. Custom AR filters allow you to create your own branded AR filters, which people can use in their stories. These are essentially Instagram's version of Snapchat lenses.
To access your filters, fans first have to follow your brand. That's it. Once they've followed you, your filter shows up as an available filter whenever they create a new Story.
Filters get fans in the habit of using your brand to make themselves feel fun, beautiful, or cool. Applying your brand to their face via selfie is an intimately powerful thing.
For example, Disney created their own Mickey Ears filter. This filter makes fans happy and enables them to show off their Disney pride whenever they can't make it to the parks. The company also creates custom filters to promote different movies, like The Nutcracker and the Four Realms:
Here's the best part about AR filters. When fans use your filter, it shows up on their Instagram Story with a "Try it" button. If their followers like what they see, they might follow you and try it themselves, helping spread the word.
Unlike the rest of the stickers on our list, branded AR filters will take some work to create. To create your own Instagram filter, you'll first need to apply for and be accepted into Instagram's closed beta program for Spark AR effects. Then, you can start building filters for free using the Spark AR Studio.
What's next for Instagram Stories stickers?
Based on the growing popularity of stickers, it won't be surprising if Instagram soon adds them as a feature for Instagram Stories ads.
To find out when that happens, and to stay on top of more Instagram pro tips like these, subscribe to the Dealspotr blog (just enter your email address in the blue box below). We're always sharing the latest trends and news to help you get more out of your social media.
Get each week's best deals from Dealspotr in your inbox
This guide was published on January 23, 2019
, and last modified on January 23, 2019
.