Brands: Find Musical.ly Influencers to Reach Gen Z Consumers
About the Author

Amelia is a writer, content marketer and SEO strategist who spends her days trying to crack the code of Google's mighty algorithm. When she's not working, you can find her running around town with her dog Rockefeller.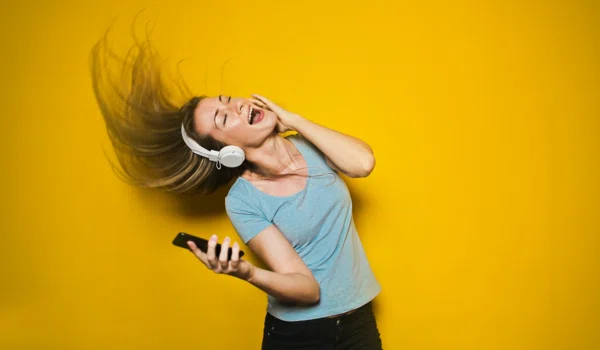 Born in the mid-1990s, Generation Z has some unique habits. They've grown up with social media and smartphones in hand. By 2020, they'll make up 40% of consumers.
And yet, this generation ignores traditional advertising. They forego television in favor of YouTube. They crave authenticity. When it comes to advertising, the vast majority of them prefer to see real people, not celebrities.
If your brand wants to go after Generation Z (and considering they're primed to be the fastest-growing segment of consumers, why wouldn't you?), you need to connect with Musical.ly influencers.
Yes, that's right: Musical.ly influencers. Before today, they were the most powerful influencers you never heard of.
After reading this article, you'll know:
Who they are
How you can find them
Ideas for collaborating with them on your own marketing campaigns
What is Musical.ly?
Musical.ly is a "social media platform that has Gen Z obsessed," as the illustrious Wall Street Journal puts it. What makes Musical.ly distinct from other social media apps is its focus: 15-second music videos. Every day, fans upload 13 million videos of themselves dancing, singing, or lip-synching to today's music or their own songs.
Musical.ly users, known as "musers," can view the top users in the Musical.ly leaderboard, watch videos from friends and influencers they follow, and check out trending hashtags. Just like with other platforms, users post videos related to these hashtags to gain visibility and be part of a movement.
Today Musical.ly has over 200 million users, 60 million of which use the platform on a monthly basis. That user base is smaller than Facebook or Instagram, but its unique demographics make it particularly valuable to brands.
The core audience on Musical.ly includes teens and tweens aged 13 to 20, stealing the throne from Snapchat as the youth generation's most favorite app. Over two-thirds of musers are under age 24. Musical.ly's audience skews heavily female, with girls and women representing 75% of its user base. Now marketers know where all the Gen Zers went.
Musical.ly users also tend to be more engaged than other social media users. Musers spend over 3 minutes in Musical.ly each time they open the app. Compare that to Instagram, which only claims 2 minutes, or Snapchat, which claims a mere 85 seconds.
Musical.ly's enjoyed swift growth since it launched in August 2014. 45 million people downloaded the app in just the first half of 2017. That's a 25% increase year over year.
Who are Musical.ly influencers?
Big name music celebrities like Katy Perry and Bruno Mars are on Musical.ly, but the real stars here are everyday influencers.
Musers can reward their favorite videos with hearts or virtual tips. Virtual tips are paid for with real money, explaining how Musical.ly is becoming a revenue stream for the app's biggest influencers. Those top influencers average nearly $50K every 2 weeks on the platform.
Here's a look at who they are.
Ariel Martin (@babyariel)
Ariel may be Musical.ly's most famous star. The 18-year-old American singer has over 24 million followers on Musical.ly, and her audience has followed her to other platforms like Instagram and YouTube. Ariel's since turned her Musical.ly fame into a music career, releasing official music videos and singles.
Lisa and Lena (@lisaandlena)
After Kendall and Kylie Jenner, Lisa and Lena are Gen Z's most famous pair of twins. The German 15-year-olds have over 24 million fans on app, and they're the third most-followed Instagram account in Germany.
Jacob Sartorius (@jacobsartorious)
With his cute looks, singing skills, and apparent love for hoodies, Jacob Sartorius has been dubbed "the next Justin Bieber." This 16-year-old may be well on his way, having already released a debut EP. Jacob originally got his start on Vine, where his anti-bullying video went viral.
How to find Musical.ly influencers for your brand
The stars above are the cream of the crop when it comes to Musical.ly influencer marketing. Not every brand has the budget to afford them.
To find more affordable Musical.ly influencers for your brand, you'll have to do a bit more digging. Here are eight influencer marketing platforms to help you do that.
Muuser: Muuser is the only influencer marketing agency that focuses on music specifically. Musical.ly is one of its main platforms, along with YouTube, Twitch, and Snapchat.
Viral Nation: This media and creative agency connects brands with influencer talent on Musical.ly, Facebook, Instagram, Snapchat, and YouTube.
iProspect: This full-scale digital agency connects brands around the world with Musical.ly influencers, along with bloggers and other social media influencers.
Reelio: This influencer agency connects large brands like Nestle and Ulta Beauty with their influencer network of Musical.ly, YouTube, Instagram, Twitter, Facebook, and Snapchat influencers.
Socially Powerful: This global influencer agency connects brands with influencers from Musical.ly and all the major social networks, along with influencers on messaging platforms like WeChat.
PMYB: This UK-based agency connects B2C brands with nearly 10,000 influencers around the world, including those on Musical.ly.
The Exposure Co: This is Australia's leading influencer marketing agency, connecting brands with influencers on Musical.ly, Instagram, Snapchat, and YouTube.
Dealspotr: While we don't have a category for Musical.ly influencers just yet, you can find music influencers in our free influencer directory right here at Dealspotr. These folks have already built up a platform on other networks and many of them are likely to have Musical.ly accounts too.
4 examples of successful Musical.ly influencer campaigns
Ready to brainstorm your own Musical.ly influencer campaign? Here's some inspiration for you.
Coca-Cola
After running their traditional Share A Coke campaign with people's names on the bottles, Coca-Cola needed to do something new to stay relevant. Recognizing the power of music, they decided to feature lyrics in the bottles instead.
Apprporiately, they launched a hashtag contest on Musical.ly to build awareness of the change. For a chance to win a FaceTime session with pop star Jason Derulo, people posted videos of themselves singing the featured lyrics with the #ShareACoke hashtag.
To spread the word of the hashtag and contest, Coca Cola partnered with Musial.ly stars like Baby Ariel. Here she is lip-synching away to her favorite Derulo song:
With over 950K submissions and 134 million views, the campaign drove record-breaking results on Musical.ly and catapulted #ShareACoke to the coveted #1 spot on the platform. The Coca-Cola #ShareACoke influencer campaign on Musical.ly was so successful, it won a Shorty award!
KitKat
In 2017, KitKat took a page out of Coca-Cola's book with their #KitKatChallenge. After Chance the Rapper's remade their classic jingle, KitKat invited the world of social media to create their own renditions.
To help the hashtag go viral, the candy brand enlisted top Musical.ly influencers like @BartBaker of 1.1 million followers and @Allicattt of over 610K followers. The influencers filmed themselves lip synching on Musical.ly and challenged their fans to do the same.
Beyond posting on Musical.ly, the influencers reshared to other channels like Instagram and Twitter to build further awareness for the campaign.
In just four days, the Kit Kat campaign generated 60,000 video submissions on Musical.ly.
Beiersdorf
To expand their customer base and target younger consumers, German skincare brand Beiersdorf launched a new line of deodorants, styled in flashy colors and with playful scents like "sing like a toucan." Since their deodorant was for teen girls, Musical.ly was the perfect platform to reach their target audience.
The brand chose five Musical.ly influencers to represent each of the new scents. Combined, their audiences reached over 5 million Musical.ly fans. Each influencer represented that scent's "team" on social media and thought up a signature dance move to represent the scent. Fans could show their support and vote for their favorites by filming themselves doing the corresponding dance move during the #SprayAndPlayChallenge, which lasted for 4 days.
By the end of the campaign, Beiersdorf had earned over 4,300 new Musical.ly fans and 61,000 hearts to their profile.
Disney Channel
The Disney Channel UK went the paid route with their influencer marketing campaign on Musical.ly. To promote the season premiere of The Lodge television series, the brand ran a vertical video ad. They also engaged two influencers, Gemma and Amy of 295K followers and Sophia Grace of 3 million followers, to promote it to their fans
Additionally, The Disney Channel cross-promoted the premiere by featuring Musical.ly stars on their own channels, like their YouTube vlog. Disney invited UK-based Musical.ly influencers Max and Harvey of 4.2 million followers to discuss their favorite Disney Channel shows.
The video has racked up 207,932 views to date.
Reach Generation Z with Musical.ly influencers
Musical.ly brings welcome news to brand marketers. Finally, they have a way to reach Generation Z.
Here's the even greater news: if the examples above are any indication, Musical.ly influencer marketing can work for any brand, from any industry.
It's time for your brand to reach younger generations. Connect with Musical.ly influencers and introduce tomorrow's future shoppers to your brand.
Get influencer marketing insights from Dealspotr in your inbox.
This guide was published on December 10, 2018
, and last modified on December 10, 2018
.