How to Find & Contact Micro-Influencers (In-Depth Guide)
About the Author

Founder and CEO of Dealspotr / ZipfWorks. Creating tomorrow's digital ecosystem for deals. Working towards connecting brands, influencers, and shoppers in exciting new ways.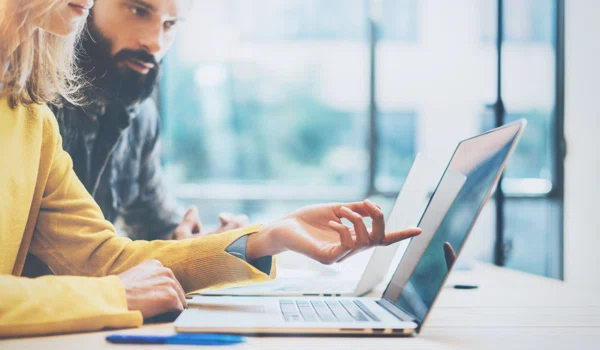 So you want to establish a micro-influencer program for your brand. Good call.
Micro-influencers may have a smaller realm of influence than a celebrity or a YouTube superstar, but they're easier to work with, less expensive, and even more influential with the fan base they do have.
Plus, if you get in early with a micro-influencer, they'll remember you when they make it big, and your brand will reap the benefits.
What Are Micro-Influencers?
Before we dive in, let's define exactly what we're talking about.
Influencer marketing is the social media version of traditional celebrity endorsements. As long as they have some budget and knowhow, any brand can create an influencer marketing campaign, no matter their size or industry.
We'll assume you have some budget, but this article will give you the knowhow: the tools to find influencers in the first place, and how to hook them with a persuasive pitch once you do.
Influencer marketing essentially breaks down into three categories: celebrities, macro-influencers, and micro-influencers. Let's use a regional makeup store as an example to demonstrate these three types.
With 100+ million fans, reality star turned cosmetics maven Kylie Jenner would be a celebrity influencer. With 4 million fans, YouTube makeup star Kandee Johnson would be a macro-influencer. And a local lifestyle blogger or makeup artist with 8,000 fans would be a micro-influencer (bonus points if they also have the initials KJ).
Benefits of Micro-Influencers
While any brand would love to work with a celebrity or macro-influencer, it simply doesn't scale. There are only so many of them to go around.
Plus, most brands can't afford them. Most macro-influencers are by no means household names, but they're extremely well-known within their niche. In turn, they're able to charge exorbitant prices (which bigger brands are willing to pay). What's a small brand to do?
Enter the micro-influencer. Micro-influencers have a smaller following, between 2,000 to 100,000 fans, but their fan base is highly engaged. Just like indie music artists, their fans are especially loyal because they "discovered" them when they were small. The fans of micro-influencers feel invested in their success, so they're more likely to pay attention when the influencer promotes your brand.
Much research has proven that when it comes to return on engagement for brands, micro-influencers deliver. Studies by Markerly and Takumi have shown that the more fans you have, the less engagement you have. For example, celebrities and macro-influencers with over 1 million followers have a engagement ratio below 2%.
Fortunately, that number more than doubles once you're looking at micro-influencers with under 10,000 followers. Micro-influencers represent the sweet spot of having a sizable amount of reach, with a healthy amount of engagement.
There are plenty more benefits to working with micro-influencers. For one thing, there are a lot of them, so your brand avoids placing all your eggs in one basket, and can spread your budget among multiple campaigns. And because they're smaller, they're easier to work with. They'll want to really establish a partnership with you and brainstorm on how they can help promote your brand. Micro-influencer marketing rates are also much more affordable for small and medium sized brands. Finally, their endorsements come across as more genuine to their fans. All of this ups your chances of enjoying a successful influencer marketing campaign at a much lower cost.
Now, let's talk about how to find the best micro-influencers for your business.
How To Find Micro-Influencers
Here's the great news about micro-influencer marketing: You can find them on all the same social platforms you find celebrities and macro-influencers. They're bloggers, vloggers, livestreamers, and more.
Here's the even better news: there are tons of free tools dedicated to helping you find micro-influencers.
Influencer Platforms and Directories
Influencer platforms and directories function like marketplaces: brands and influencers both sign up for the platform, and then they can search for and find each other. You can connect for one-off campaigns or find lifelong influencers.
There are quite a few influencer marketplaces out there, including Tapinfluence, Spread It, and Fohr Card. Many of these come with a hefty price tag, which is why we created Dealspotr.
Dealspotr is completely open and free. We have a community platform where brands, influencers, and shoppers can browse the best e-commerce deals. Beyond sharing your deals, finding content creators, and helping with influencer outreach, you can manage entire campaigns from one central dashboard. Track conversions by influencer, use our algorithm to calculate rates based on real engagement numbers instead of guesses, and share your latest deals with our automated scheduler.
Influencer-Specific Search Tools
Influencer search tools mine the content on websites and various social media channels to discover trending topics and influencers. They provide detailed information on various influencers, such as their follower counts, location and contact information, and engagement ratio.
In addition to the search functionality, many of these tools offer additional features that let you organize and export lists of creators, spearhead contacting influencers, track your relationship progress and outreach efforts, and manage custom influencer email templates.
Most of these tools use advanced software and charge a monthly fee. Fortunately, most also offer a free trial so you can try a few out before deciding on the best one for your needs.
Buzzsumo (Starting at $79/month)
Buzzsumo cracks the influencer nut from a variety of perspectives. You can search for influencers based on topic or location. You can also look for ones who are already regularly sharing your content on Twitter. (These ones are basically begging you to reach out to them for a campaign. They're already big fans!)
Besides the standard metrics, Buzzsumo shows you what topics and content the influencer frequently promotes, so you can get a feel for whether they would be a good fit for your brand or if they're already working with a competitor. Buzzsumo also makes it easy to track your influencer contact efforts and manage relationships.
Ninja Outreach is a database of over 2 million Instagram and Twitter profiles. Their search functionality includes filters such as bloggers, executives, and companies, so you can either hone in on specific types of influencers or weed out competitors. Search results include key metrics like location, follower counts, and contact emails for influencers.
Klear (Starting at $250/month)
Klear's growing database includes 500 million profiles and over 5 years of historical data, organized by network, location, level of influence, and topic. You can click through to view a detailed profile on any user, including their profile, influencer rank and engagement level across platforms, and their most popular content so you can quickly scan and decide if their style vibes with yours and if their fanbase is a good match.
Onalytica (Starting at $195/month)
Onlaytica's influencer discovery tool mines blogs, Twitter, Instagram, YouTube, Facebook, and LinkedIn for over 500,000 influencers, and then ranks them by level of influence for various demographics, locations, and industries. Besides finding influencers, you can view their full profiles within the software and receive notifications alerts for designated influencers or topics. One standout feature is their network mapping, which maps the degrees of separation among your various influencers.
Pitchbox (Starting at $195/month)
Pitchbox specializes in finding the types of influencers who write: bloggers, reviewers, and affiliate marketers. Once you have your list, Pitchbox tracks your outreach efforts and lets you create email templates, saving you time from manually copying and pasting so all you have to do is tailor each pitch to the new influencer. Their software approaches influencer marketing from a SEO lens, offering backlink tracking and link removal services as well.
Kred (Starting at $19/year)
Kred's low yearly price and easy-to-understand UI make it a good tool for influencer marketing beginners. It's similar to influencer marketing veteran Klout, but without the bad press (there were suspicions around the reliability of Klout's scoring system back in 2011, forcing the company to relaunch in 2014 primarily as a content sharing platform).
Each influencer receives a Kred Communities Score as a proxy influence rating, which is based on their followers, mentions, and activity on Twitter and Facebook. Kred markets itself as a way for influencers to build their brand presence online and connect with brands in the Kred community.
Traackr offers influencer relationship management software for the enterprise. Just as salespeople track their efforts in CRM, Traackr's software allows you to do the same. Not only can you search for influencers, but if you already have a list, you can upload them to the software.
Traackr also includes user roles, so you can assign influencers to different team members. Advanced analytics, reports, outreach tracking, and more are all included. Pricing isn't available on the website.
Social Media Monitoring and Mention Tools
Social listening tools help you monitor keywords and topics and the discussions happening online around them.
Originally developed for brand reputation management, they're also great for finding the influencers who are already singing your brand's praises. They provide rich dashboards where you can monitor sentiment around a topic (helping you weed out the influencers who hate your brand or your industry), aggregate content across a variety of networks and platforms related to a single topic, and review analytics for the people talking about the topic.
As with the influencer search tools and marketplaces above, most of these are paid software. However, they also have generous free plans, too. Recommended social listening tools include HootSuite, Mention, and Brand 24.
Groups and Discussion Boards
You can also find influencers in groups and discussion boards on platforms like Reddit, Quora, LinkedIn, and Facebook. Search for groups related to your brand's industry, then watch the discussions. The influencers will be the ones regularly starting discussions and responding to others.
Remember that groups are one of the last safe places online that haven't been touched by marketing, and their users heavily guard them from marketers to keep them that way. Come across as even slightly promotional, and expect to be hazed. For that reason, it's best to use these as a way to identify influencers you can contact on another platform, rather than a place to get actively involved.
Google
Want to partner with bloggers? Get to the Google! Search for phrases like:
Top [your location] + [your industry] bloggers

Top [your industry] bloggers

Top [your location] bloggers

Top [relevant topic] bloggers
The first page of Google will likely return a few results that are lists of the top bloggers - these are a great place to start. Beyond that, the first few sites on Google will be the top of the top bloggers (your macro-influencers, in other words).
Go ahead and double-check to see if any of these are micro-influencers; it is possible depending on your industry. However, you'll want to dig deeper into the second and third pages of Google to find micro-influencers who haven't quite squeezed their way onto page one just yet.
It's also worth noting that Google indexes Instagram posts, tweets, YouTube videos, and Facebook videos. Use advanced search operators to search multiple platforms for a relevant hashtag.
The example below puts "quotes" around the hashtag to ensure Google only returns results mentioning #crossfit in #houston on both Instagram and YouTube. The first two pages of results were dominated by CrossFit gyms in Houston, but once we reached page 3, we found accounts like Elliot Dean. With over 3,000 followers and regular posts about his workouts, he's a potential micro-influencer for a fitness-focused brand.
Networking Events
You know all those industry events and local happy hours you attend? Chances are micro-influencers are attending them, too. Just like you, they're there hoping to learn more and advance their career. But they're also there to connect with brands.
Be friendly and keep an eye out at trade shows, store openings, professional happy hours, festivals, and community events. If you make any connections, go home and take a quick look at their social media profiles before reaching out.
Local Influencers
Local influencers are the people with clout in your own hometown. You'll spot them at the local happy hours, store openings, and networking events we described above. But you'll also find they write guest columns in your local newspaper, run a local mommy blog, or are members of the Yelp Elite.
Depending on your service, research the most popular brick-and-mortar locations of related businesses on a review site. For example, if you run a pet-sitting service, you'll want to connect with people who travel a lot and review hotels. Look up the top hotels on a site like TripAdvisor, then plug their addresses into the location search function on Instagram. The top photos taken at that place are likely by micro-influencers.
In the example below, a search for photos at the popular Fairmont Austin led us to local blogger @365thingsaustin.
Your Own Fan Base
That's right: some of your influencers may be in your company's metaphorical backyard. Mine your fan base for potential influencers. Who regularly likes and comments on your posts? Who reshares, or better yet, proactively shares your content? Just ask your social media team. They'll probably rattle off a few names at least. Take a look at the profiles of these folks to see if they're potential micro-influencers.
You can also export your follower lists from your social media accounts, and upload them into an influencer search tool like we described above to get at-a-glance analytics on the biggest accounts.
Your Personal Network
Sometimes influencers are even closer to home. Review your own social media connections and talk to your family and friends. Do they know any bloggers or Instagram influencers?
Even if their particular contact is not in your niche, they became influencers for a reason - they're well-connected. Make nice and see who else they can introduce you to.
Individual Social Platforms
Sometimes you want to find influencers who are successful on particular platforms.
You've got a visual promotional campaign in mind that would be fantastic on Instagram, if only you had an army of influencers. HootSuite has paid in-app extensions that help you identify popular Instagram accounts, including Trendspottr and Streamview.
Or maybe you want to become a trending topic on Twitter. In that case, you might find Moz's free Followerwonk tool handy. Followerwonk lets you search for keywords within Twitter user bios. Influencers are then sorted by follower count and social authority. You can also compare up to three users, letting you track your own success against your competitors, or simply see the overlap among potential influencers. The Paid version comes with advanced analytics, unlimited search, and report exports.
Regardless of the social network, when it comes to finding influencers, it's all about some good ol' keyword research. But in this case, your keywords are actually hashtags. Search specific hashtags related to your industry or location. Also review any brand-specific hashtags you've used for previous marketing campaigns, contests, or other promotional efforts. Twitter, Facebook, Instagram, and YouTube will all auto-sort the results based on the posts and videos that got the most engagement. Chances are, the creators of these are your potential influencers.
There you have it: ten ways to find your micro-influencers. Next up: how to contact them and convince them to work with you.
Contacting and Pitching Influencers
Now that you've found your prospects, how do you approach influencers? What's the best way to start talking to them?
It's generally agreed upon that an effective influencer marketing proposal shouldn't start with a cold email pitch. It's much better to slowly begin circulating in the influencer's world.
Connect with them at an event, subscribe to their email newsletter, and share and respond to their content on social media. Many of the tools above can automate much of this pre-work for you, randomly liking influencers' posts and tracking your efforts so you can confirm you did indeed create some touch points before you send your official pitch.
Doing this work ahead of time makes the influencer more likely to recognize your name (and respond in the affirmative) by the time you send them your initial contact via DM or email.
Why Do Influencers Work With Brands?
When crafting your outreach, remember the #1 rule of marketing: make it about them, not about you (even though it's really about you).
You want to think about what motivates the influencer, and then frame your pitch using that information. Influencers want to be seen as thought leaders, who spot trends early and are sought after by the top brands in their niche. They also want to provide value for their followers that helps them live, feel, or do better.
Above all, influencers are fiercely independent, creative, and entrepreneurial. So when you send your first DM or email, treat them with the respect they've earned. Acknowledge the influence they've cultivated in your niche. It's because of that influence that you're now contacting them to collaborate together.
Influencers want to partner with brands, not feel like they're just another marketing outlet. Micro-influencers especially crave this kind of partnership. They know that helping you grow your brand is key to growing their own realm of influence.
How to Pitch Micro-Influencers
When you contact influencers, for example in email outreach efforts, be clear about who you are, why it makes sense for you to work together, and how the influencer partnership can benefit the both of you.
Below are the top five ways brands partner with micro-influencers. You can do these at any point throughout the course of your relationship, but they're especially effective as introductory partnership opportunities. If you use influencer email templates to reach out, make sure you make the extra effort to personalize them.
1. Ask for their input as an expert.
Influencers have worked hard to establish themselves as knowledgeable subject-matter experts. Give them the recognition they deserve (and desire) by asking for their feedback on your own product or service.
It might be as simple as asking their feedback on a recent article you wrote about the niche you both work in, or you might reach out while you're in the product development phase and ask them to weigh in on a particular feature.
By asking for their help, you show that you recognize their expertise. You also make them more invested in your success.
2. Send them free samples to hype on your behalf.
Product reviews and sponsored posts are the bread and butter of influencer marketing.
Send free samples to micro-influencers for them to highlight in an artful display on their Instagram or unbox in a Facebook Live video. If you offer a service instead of a product, give influencers a free trial in return for a review on their blog.
Everybody loves a free gift, especially influencers. It's easy to craft a social media post around something tangible, and why shouldn't that something be your product or service?
3. Host a VIP event for your favorite influencers.
You know what else is universally loved? Free parties. All the better if they're exclusive, invite-only, or otherwise distinguishable as VIP.
Round up your influencers and invite them to your latest store opening, or host a special happy hour just for them to mingle, get to know your brand, and leave with some free samples.
Events don't have to be in-person, either. Reach micro-influencers across the globe with a special webinar targeting their needs, or host a Twitter chat and invite them to join the discussion.
4. Offer them exclusive discount codes.
You know the saying: Give an influencer a free sample, and you'll get one sponsored post. Give an influencer a discount code for all their fans, and you'll get sponsored posts for a lifetime.
Anyway, it's something like that.
By providing them with a freebie or promo code to give their fans, your influencer gets to be a hero. And everyone loves to be a hero.
5. Promote them as thought leaders.
Your influencer marketing relationship is a partnership. That means it works both ways.
Highlight your influencers in your content and create expert roundup blog posts. Let them "take over" one of your social media channels for a day and grant them access to your fans. Give them shout-outs and accolades on social media when something great happens in their world.
Many micro-influencers will appreciate the visibility of your larger fan base. More importantly, promoting your influencer shows that you were being earnest about making it a partnership. It's not just a cash transaction for you; you really do respect them as a thought leader.
Conclusion
To be successful at micro-influencer marketing, look for the three Rs: relevance, reach, and response (engagement is admittedly a better word, but we wanted one that started with R). Your brand's offering should be relevant to their audience. They can have a smaller following, but it has to be sizable enough for it to be worth your budget. Most important of all, that following has to be highly engaged.
Micro-influencer marketing drives big wins for businesses. Start looking for influencers today, and be creative and genuine in your pitch. Then, enjoy success, rinse and repeat.
Get influencer marketing insights from Dealspotr in your inbox.
This guide was published on July 24, 2017
, and last modified on July 24, 2017
.