Planoly Review: 6 Ways Planoly Can Improve Your Instagram Profile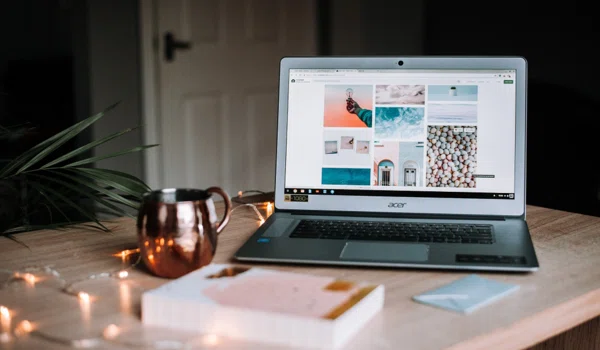 "Planoly is an end to end Instagram visual management platform. We help brands and influencers manage their content and marketing campaigns for Instagram." - Planoly
Why People Use Planner Tools
When someone comes across your Instagram profile, the first thing they see is your collective feed. They start scrolling and get an impression of you based on how your profile looks, even before reading about who you are. This impact leaves a lasting image of you and your personal brand, so why not make it look the best it could be?

The key to having an impactful Instagram profile is to have an aesthetic. People often talk about an Instagram theme, but that refers to your niche or brand, being food or makeup etc. An aesthetic is the feeling and tone of your feed, which is normally set by the colors and vibe of your photos. One of the easiest ways to set this color scheme is to use photo editing tools and edit all of your posts with a similar filter. Another way to create a tone and aesthetic is by maintaining a color scheme in your actual photos, and making sure they all correlate.

The correlation of your photos is where things get a little more difficult. Creating the perfect aesthetic that flows on your feed takes a lot of planning. How, then, can you make sure your photos work cohesively? Instagram planner tools can help you create and design your personal Instagram feed before posting any photos. These tools mimic your Instagram profile grid, and let you sort, move, rearrange, and plan out the best photos to make your aesthetic flow seamlessly.

There are a bunch of different apps and tools available to help your Instagram feed look its best, but we believe we've found the best one: Planoly.
How Planoly Can Improve Your IG Feed
Planoly is a user-friendly Instagram management tool that helps you plan and manage your photo content to form a cohesive aesthetic on your profile. Their platform has 5 different plans, from free to $159/month, with each upgrade giving you more and more access to Instagram features and tools. Even while using the free version, Planoly has many features that can drastically help your Instagram feed go from scattered and disoriented to aesthetically pleasing and cohesive, so we've outlined those for you below.
Visually Plan Your Feed
Planoly helps you visually plan your Instagram feed before posting photos on your profile. You can use the drag and drop feature to upload photos onto your dashboard, and rearrange them to make them flow in the Instagram grid format. Before uploading anything to Instagram, Planoly lets you store these unscheduled photos in your dashboard until you're ready to post. This gives you ample amounts of time and space to plan out future posts and create the most visually pleasing aesthetic to fit your theme and personal brand.
Schedule Posts
After you arrange your photos in the grid, Planoly lets you write captions for your posts in advance, and schedule a time to post them live on your Instagram feed. The scheduler not only lets you include emojis and hashtags, but it tracks the maximum number of hashtags (30) and mentions (20) that Instagram allows per post. You are also able to schedule multi-photo uploads, which will hold up to 10 photos in one scheduled post. While previous versions just sent a notification to your phone to remind you to post, Planoly now auto posts for you, making scheduling so much easier.
Directly Engage
Your Planoly platform gives you direct access to your photo's engagement. You can see likes and comments on each post, and Planoly lets you comment back directly from the platform. Keeping up with Instagram comments can be difficult if you are a large brand or popular influencer, so Planoly lets you turn on comment and like notifications to maintain your engagement. Each upgrade gives you more and more access to these tools, allowing you to directly engage with your followers without having to use your phone and log into Instagram. This feature not only helps streamline your engagement process, but also allows for a faster and more efficient way to respond to your engaged followers.
Analyze Performance
Planoly not only shows you your likes and comments per post, but tracks your analytics over time! You are able to see your total likes, total comments, posts in a week/month/year from today, as well as see your engagement on average per post. Tracking your performance is important, and Planoly makes it a lot easier to do so. In addition to your "analyze" tab, Planoly shows you a monthly grid of your previous and scheduled posts. This also helps track engagement, because you can clearly see the date and time each post went live, and find what worked best for getting more engagement.
Save Hashtags
One of the latest Planoly updates gave users the ability to create hashtag groups. What this means, is you can save categories of hashtags in your Planoly profile, and insert them when scheduling your posts. All you need to do is click the "#" symbol above your scheduled grid, and create a new group of hashtags. You can name the group (ex. "food") so that you know which group of hashtags you need to use on any given post. Then, add up to 30 hashtags in that group and save it for later. When you're ready to schedule a post, just click the # icon in your scheduler, and choose the group of hashtags you want to insert on that post. This is incredibly helpful for all brands and influencers to reach new followers and drive up engagement.
Search and Discover
The discover tab on your Planoly page lets you search for Instagram users, scroll through posts using specific hashtags, and regram your favorite posts directly from the app. Like the discover page on Instagram, this feature gives users the ability to browse other Instagram accounts and either repost photos they like, or gain inspiration from other brands and influencer accounts they discover. The discover tab also includes a space for free stock photos, which users are able to post on their own profiles without any usage rights issues. Planoly's discover feature rounds out their platform and shows users that they are very in tune with the Instagram app.
Some Things To Consider
Planoly is not the only Instagram planner tool out there, but it is very much a fan favorite. We use Planoly for our brand's Instagram accounts and could not be happier with the results. However, like any platform or tool, Planoly is not perfect. Some users have said that while Planoly is a fantastic planning tool, there aren't any editing tools in the platform which limits it a "scheduling only" tool. One other downfall is that you can only connect one Instagram account on your profile using the free version. This can be expected though, and makes Planoly more attractive to brands and influencers who are really keen on upping their Instagram game.
Get each week's best deals from Dealspotr in your inbox
This guide was published on January 8, 2019
, and last modified on January 8, 2019
.