Roundup: 16 Top Influencer Marketing Conferences & Events in 2018 / 2019
About the Author

Marketing Coordinator at Dealspotr. Avid traveler and aspiring corgi owner.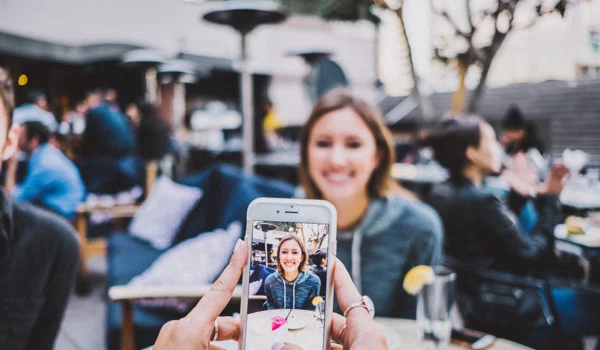 As most brands likely know by now, influencer marketing has arrived, and is certainly not going anywhere. Whether you're just starting out with influencer marketing and looking to avoid beginner mistakes or simply looking to stay updated on the latest trends, conferences are the perfect resource. Brands often lack the time to take an in depth course or don't know quite where to start learning on their own. Enter: the influencer marketing conference.

Marketing conferences are an excellent platform to learn new skills, be exposed to unique ideas, and form relationships with like-minded people in the industry, all in a conveniently compact time frame. For both those of you who are beginning to learn what influencer marketing is or those who are seasoned campaign experts, conferences can be extremely valuable. For newbies, it's a great way to learn about the process as a whole, and for those with experience, it's an opportunity to sharpen and enhance your skills.
Conference tips for beginners
 
Take stock of the agenda beforehand, and plan your time accordingly. You likely won't be able to attend every single session you're interested in, so make sure you prioritize what is most important to you.
Don't be afraid to engage with speakers. Whether it's during a Q&A session or after a panel, take advantage of the opportunity to have a short discussion with them.

Have an elevator pitch ready. This is a quick (20-30 second), persuasive speech that says your name, what you do, and why you're here.

If you're looking to network with influencers, do some preparation beforehand. Engage with them over social media to introduce yourself before-- Twitter is a particularly great way to do this. SalesHacker suggests sending a message like "Hey INFLUENCER X, noticed you're speaking at CONFERENCE Y. I've been following your work for awhile now. Just a heads up, I'll be there too and I'm really looking forward to your session. Would be great to catch up for a few minutes at the event. See you there!"

Networking at the conference doesn't have to be painful. Instead of starting a conversation off with the typical "What do you do?" try asking "What's been your favorite talk so far?" Most people come to conferences with the intention to meet new people and form relationships, so the majority are very open to conversation. The best advice is to go for quality over quantity (there's no way you can meet everyone) and authenticity.

Here's a round-up of the biggest influencer marketing conferences coming up:
Conferences dedicated to influencer marketing
Content Marketing World Conference and Expo

Location & Date: September 4th - 7th in Cleveland, Ohio
Overview: The Content Marketing World Conference is huge with over 120 sessions/workshops and 3,600 attendees. Despite the conference's vast size, attendees can select a track to follow, and their influencer marketing track has features to help you refine your influencer marketing strategy and learn about new trends.
Topics: The influencer marketing track includes sessions such as Why Now Is The Time To Get Your Influencer Marketing Strategy Right, How To: 0 To 1 Million Linkedin Video Views In 6 Months, Influencer Marketing Is Only For B2C Brands (& Other Lies Your Parents Told You.)
Price: The main conference ticket is $1,499, the main conference plus ticket is $1,899 and the all-access pass is $2,399.
Unique factor: The sheer size of this conference and its emphasis on creating networks make it an especially strong opportunity for quality networking As an added bonus, Tina Fey is one of this year's featured speakers.
Website: https://www.contentmarketingworld.com/
Influencer Marketing Under One Roof
 
Location & Date: Oct 10th, 2018 in London, England
Overview: This summit focuses on bridging the knowledge gap between a brand and an influencer, so it's a perfect fit for brands who are influencer marketing beginners. The compact, one day span is well suited for brand marketers with little time to spare.
Topics: The day long summit will cover topics such as influencer rate benchmarking, using social media platforms with influencer campaign, creating a compelling influencer marketing program, and understanding key digital analytics.
Price: £96.44 - £192.99
Unique factor: One of the sessions focuses on creating content for Black Friday and Christmas without overwhelming consumers, useful for brands who run holiday sales.
Website: https://www.eventbrite.co.uk/e/influencer-marketing-under-one-roof-autumn-2018-tickets-42902838545
Influencer Marketing Show
 
Location & Date: October 15-16th, 2018 in London, England
Overview: The Influencer Marketing Show, sponsored by top influencer marketing platforms such as Whalar, TRIBE, and Scrunch, is a perfect way to learn from global experts and hear real life case studies on issues that affect your brand.
Topics: This year's agenda hasn't yet been confirmed, but topics include benchmarking & analysis for campaigns, fake influencers & the importance of engagement, how to craft a target-hitting campaign, and how to choose the best influencer for your brand.
Price: £300 for a basic ticket, £320 for a queue busting pass, £340 for a networking pass, and £550 for the VIP pass
Unique factor: This even is co-located with PI Live, a conference for performance marketers to learn about making new connections, learning new tactics, and boosting ROI. Your ticket for the Influencer Marketing Show will also get you entry into PI Live.
Website: https://performancein.live/influencer-marketing-show/
Online Influence #Oiconf

Location & Date: April 18th-19th, 2019 in Bristol, England
Overview: The Online Influence conference is Europe's fastest growing digital and tech event that strives to help brands, corporations, and agencies understand how critical new technologies are to strategy. Many of last year's sessions focused on emerging ideas and practices in the influencer sphere.
Topics: The line-up has not been released yet, but 2018 sessions included Advertising and Influencers: The New Rules in a Brave New World, and Influencer Marketing and Good Taste - Data Fuelled Creativity.
Price: Free admission for expo only tickets, £199 for AAA tickets (two day, full access)
Review: One attendee wrote, "As well as having a range of great seminars, The Online Influence Conference is a great way to meet like-minded people and discuss the latest digital trends. We had a great time at Oi Conf Bristol and can't wait for next year." Read the full review here.
Website: https://www.oiconf.com/
Influencer Marketing Days
 
Location & Date: A 2018 date has not been posted yet, but the website has started accepting speaker applications. The 2017 event was in New York City.
Overview: Influencer Marketing Day is a conference dedicated to any and all things influencer marketing related. The events cover everything from success stories to influencer discovery to campaign management to ensuring ROI to learning about legal issues.
Topics: Last year's conference included sessions such as How to Run an ROI Positive Influencer Campaign… and Have the Data to Prove It, Finding Your First 1,000 Influencers on a Start-up Budget, and Micro-Influencers, Major Impact.
Price: At the 2017 conference, the one day pass was $1,147 and the two day pass was $1,347.
Unique factor: The conference is geared both towards marketers and influencers, so attending it is a solid opportunity to network with leading influencers and meet up and coming ones.
Website: http://influencermarketingdays.com/
Influencer networking conferences
These conferences are geared towards influencer themselves, not influencer marketing, but are a valuable resource if your brand is primarily looking to connect with content creators.
BlogHer
 
Location & Date: August 8th-9th, 2018 in NYC, NY
Overview: BlogHer is a large annual conference built on the premise that "women's collective voices hold boundless power." Female bloggers and social media influencers from the health, food, beauty, and entrepreneurial fields come together to learn about brand building, network, and listen to speakers.
Who should go: Brands whose audience resonates with female influencers, especially in the lifestyle, beauty, food, and entrepreneurial industries.
Price: Tickets are $350
Website: https://conferences.blogher.com/blogher18cs-details
TECHmunch LA
 
Location & Date: December 7, 2018 in Los Angeles, CA
Overview: TECHmunch LA is the only food content creator/influencer conference in Los Angeles this year. This conference brings food blogger, culinary influencers, and brands together to learn about the newest content creation tools.
Who should go: Brands with an interest in influencers from the food scene.
Price: Tickets are between $99 and $250
Website: http://techmunchconf.com/event/techmunch-la-2018/
Mom 2.0
 
Location & Date: April 24th-26th, 2019 in Austin, Texas
Overview: Mom 2.0 is a leading conference for all influencers and movers and shakers within parenting, entertainment, marketing, design, travel, food, social change, and more. It began as a way to create an open dialogue between moms and marketers, and is now a space for discussing ideas and forecasting future trends.
Who should go: Brands whose audience would connect well with mommy blogger influencers.
Price: Ticket prices will be listed in fall 2018.
Website: http://mom2.com/
TravelCon
 
Location & Date: September 20th-22nd, 2018 in Austin, Tx
Overview: TravelCon brings together travel writers, influencers, and industry leaders to learn the newest updates in the constantly changing travel world, as well as evergreen skills and practices.
Who should go: Brands with an interest in travel or hospitality industry influencers
Price: A standard ticket is $349 and a virtual ticket is $149
Website: https://travelcon.org/
Marketing conferences with influencer workshops
Social media conferences and digital marketing conferences often look at the marketing field with a wider lens, but many have influencer marketing offerings.
PR News Social Media Summit
 
Location & Date: August 9th - 10th, 2018 in San Francisco, CA
Topics: While the overall focus of this social media conference is on social media platforms, the event description promises that they will examine influencer marketing trends across all platforms, and that you will learn how to work with influencers and user generated content.
Topics: Sessions include Influencer Marketing: Activating Macro and Micro Influencers for Maximum Effect.
Price: A two day ticket is $1,640 and the social media only summit ticket is $1,195.
Unique factor: Attendee bonuses include PR News' Social Media Guidebook, How to Find and Attract the Right Influencers for Your Brand, Essentials for a Successful Facebook Video Strategy.
Website: http://www.prnewsonline.com/go/pr-news-social-media-summit/
Digital Summit (Minneapolis)
 
Location & Date: August 22nd - 23rd, 2018 in Minneapolis, Minnesota
Overview: This conference is great opportunity for those in the digital marketing field to start learning about influencer marketing. An impressive line-up of speakers include thought leaders and visionaries from Airbnb, Google, The Onion, Buzzfeed, The Economist, and many more.
Topics: Influencers: Cultivating a Powerful Network for Linkbuilding & Social Media Evangelism and So Many Platforms, So Little Time: The Right Content for the Right Platform
Price: A conference pass is $345, the plus pass is $445, the premium pass is $545, and the platinum pass is $945.
Unique factor: Like the Dallas Digital Summit, the Minneapolis one also gives all attendees slide decks of all sessions/speakers, and every package besides the conference pass will also get audio from the presentations.
Website: https://minneapolis.digitalsummit.com/
UnGagged Las Vegas

Location & Date: November 4th-7th, 2018 in Las Vegas, Nevada
Overview: Ungagged Las Vegas is an annual digital marketing and SEO conference with a goal to give attendees actionable strategies and methods for any and all aspects of content marketing. This conference is perfect for brands who want a personalized experience, as the speaker to attendee ratio is 1:16 with an emphasis on uncensored, free thinking content.
Topics: The agenda has not been published yet, but the conference site says that influencer marketing will be a discussion topic.
Price: Tickets are currently $745, but go down to $595 if you buy four
Unique factor: The content that you get from the conference is completely exclusive, as there are no video recording devices permitted, allowing "expert speakers to share their candid tips privately to attendees, without the constraints of big corporate agendas."
Website: https://www.ungagged.com/vegas/
Digital Marketing World Forum North America

Location & Date: November 7th-8th, 2018 in NYC, New York
Overview: This marketing event covers every aspect of digital marketing and social media today and for the future. The conference panel discussions and keynote speakers are given by contemporary disruptive thought leaders. This is a great conference for cutting edge brands focused on future-facing marketing practices.
Topics: The Power of the Micro-Influencer, Building Relationships & Measuring Success, Examining Your Social & Influencer Strategy for 2018/2019, Future of Social: What Marketers Need to Know for 2019 & Beyond
Price: For the early bird deal (running until August 17th), the expo only pass is $79, a one day pass is $399, a two day pass is $699, and conference materials only are $129.
Unique factor: DMFR focuses heavily on new and exciting technologies that can be applied in marketing such as VR and AI.
Website: https://www.digitalmarketing-conference.com/northamerica/
B2B 2018 Marketing Forum

Location & Date: November 13th-16th, 2018 in San Francisco
Overview: This conference is geared towards marketers in the B2B industry. It's known to be the premier conference for the B2B crowd, and features speakers from the likes of Google, Adobe, Deloitte, IBM, Duke Energy, etc.
Topics: The Confluence Equation: How Content and Influencers Drive B2B Marketing Success, Stranger Things Have Happened: How Collaborating with Influencers Can Help You Save the Day and Change the World
Price: It is $1,095 for a workshop only pass, $1,695 for a conference only pass, and $2,595 for a VIP pass.
Past reviews/unique factor: A marketing director said, "I love this event. Last year was my first year attending. I was excited to be able to join again this year and have the opportunity to bring a colleague along. I met fantastic marketing professionals, gathered countless tips that I can implement right away, and was inspired by every keynote speaker. Thank you for all of your hard work!"
Website: http://mpb2b.marketingprofs.com/
Internet Summit
 
Location & Date: November 14th-15th, 2018 in Raleigh, NC
Overview: Run by tech media, the same organizers who created Digital Summit Dallas and Digital Summit Minneapolis, the Internet Summit is a space for marketers and executives to get advanced insight and knowledge in the digital marketing field. This is recommended for brands who are involved with online marketing but wish to learn more about the influencer world.
Topics: The official agenda has not yet been posted, but like the Dallas Digital Summit, topic examples include "Video is the New Influencer: Top Trends & How to Master Them" and "Influencers: Cultivating a Powerful Network."
Price: The conference pass is $245, the plus pass is $345, the premium pass is $445 and the platinum pass is $995.
Past reviews/unique factor: The Internet Summit hosts over 90 sessions over two days, meaning there is something for everyone who attends.
Website: https://internetsummit.com/
Digital Summit (Dallas)

Location & Date: December 4th- 5th, 2018 in Dallas, Texas
Overview: The Dallas Digital Summit is a popular annual event that seeks the people who want to influence the future of their company's digital marketing and strategic success, whether they're from national brands, B2B's, start-ups, or non-profits. This is a good space for any marketing professional to widen their knowledge of influencer marketing.
Topics: The summit touches on all aspects of the digital world, from social media analytic integration to using social listening, but there are valuable lessons for those interested in influencer marketing too. Sample topics "Video is the New Influencer: Top Trends & How to Master Them" and "Influencers: Cultivating a Powerful Network."
Price: A conference pass is $245, a plus pass is $345, a premium pass is $445, and a platinum pass is $995.
Unique factor: All attendees receive slide decks of all sessions/speakers, and every package besides the conference pass also get audio from the presentations.
Website: https://dallas.digitalsummit.com/
Get each week's best deals from Dealspotr in your inbox
This guide was published on July 27, 2018
, and last modified on July 27, 2018
.