Amazon Spark for Influencers: Is The Next Big Social Media Platform Here?
About the Author

Digital Marketing Manager here at Dealspotr! Email me with your questions: emily@dealspotr.com :)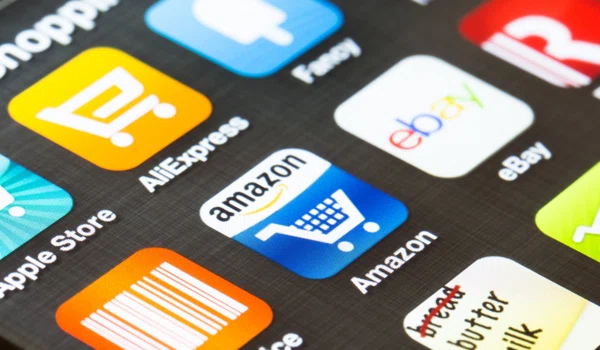 They built the world's largest online marketplace. They're a media production company, as well as a leading web hosting and storage provider. They've got e-readers, smart speakers, and gizmos aplenty. They just opened an unmanned grocery store. And they just announced they're starting their own shipping service.
Yes, Amazon has a track record of successfully staking claims in new verticals. One of their latest innovations is Amazon Spark, the company's entree into the social media sphere.
While still in its infancy, the platform presents an intriguing opportunity for social media influencers looking to expand their money-making potential online.
What is Amazon Spark?
Amazon bills Spark as "a place to discover things from people who share your interests." Many others have called it a social media hybrid of Instagram and Pinterest, with a distinct focus on shopping.
Users can access Spark through the free Amazon App on iPhone and Android. It's free to sign up and browse, although users must be current Prime subscribers in order to comment on posts or create posts themselves.
Upon logging in, users are asked to follow interests - which revolve around broad product categories such as "Home Decor" or "Kids & Parenting."
Once a user chooses their interests, they're presented with a personalized feed based on those interests. The feed includes posts from other users, which are presented according to relevance more than time. The algorithm also takes previous purchases into account when curating your interests.
To put it in Instagram terms, the ultimate effect is a feed that combines posts from both hashtags and users you follow.
Posts on Amazon Spark can take the form of product photos, text, links, polls, videos, or lifestyle imagery. For lifestyle images, users can tag their post with the products used. Then, for people who see the posts, buying on Spark is as simple as buying anywhere else on Amazon - just tap to view the products tagged and add them to your shopping cart.
Many of the poll posts ask users to debate the pros and cons of one product over another, revealing one of the true USPs of the platform: with Spark, Amazon has integrated the usefulness of online reviews with real-time opinions and feedback from social media influencers and everyday users.
Since everyone has to be different, Amazon created their own version of the like button with "smile." Users can comment or "smile" to engage with others' posts, creating a social community within Amazon that's based on ecommerce.
For influencers, the takeaway is this: Amazon Spark offers a way to take Instagram-worthy photos of your latest Amazon purchases (which you may be touting on behalf of a sponsoring brand, or otherwise using in your creative endeavors elsewhere), and post them with a direct link to purchase - a feature that is woefully missing on Instagram.
You can also build your own following on the Spark platform. Users can simply click through to an influencer's page to view the rest of their posts and follow them directly - on Amazon as well as other platforms.
How Amazon Spark Can Benefit Influencers
With its focus on driving people to purchase, Amazon Spark seems like a no-brainer for influencers, but you have to be strategic about it in order to make sure your investment pays off. Consider the following:
You'll earn money for posting.
Currently, influencers can receive a flat fee based on the number of posts they create, versus a commission per post or product sold.
This is a key differentiator from Amazon Spark / the Amazon Associates affiliate program (and its subset Amazon Influencer Program) that pay out a commission based on web traffic. With the Amazon Influencer Program, influencers receive a dedicated branded Amazon URL they can post on their other channels.
But while there's no affiliate link reimbursement or way to integrate your Spark recommendations on your website, there's still earning potential on the platform.
As a part of the Onsite Associates Program, Amazon compensates influencers for publishing quality content to Amazon - and this program also sees action on the Amazon Spark platform.
There's also plenty of potential for Amazon to incorporate their existing Influencer programs in with Spark, a platform that seems like it's been completely developed to benefit influencers and brands. Integration with Amazon's Influencer Program (which they beta launched in mid-2017) seems inevitable, as well as the addition of adding your monetized affiliate links in your posts.
But as of right now, before these changes are made, adding Amazon Spark as an additional promotion channel to brands you're working with may make it more lucrative for now.
You can link to your other social media profiles.
Amazon is known for being a bit stingy in terms of linking out to other sites. However, on Amazon Spark, you're able to link out to all of your other social media platforms including Facebook, YouTube, and Instagram.
For influencers, this will be yet another way to drive traffic and followers to your social pages. It's still unclear how to link back to your Amazon Spark profile from other platforms, but there is a way to link to your general Amazon profile - two things that may be merged in the future.
How to find your Amazon profile link:
Log in to your Amazon account on a web browser, either mobile or desktop.
In the upper right, under "Account & Lists," navigate to Your Account.
If you look in the "Ordering and Shopping preferences" section, you'll see a link to your profile. It'll look something like this:
Again, this isn't the same as your Spark profile - you can't access Spark just by looking at someone's profile, particularly because the profile URLs are only able to be accessed on a browser and Spark is solely through the Amazon mobile app. Although on mobile, the two look extremely similar, which might be a hint at what's to come for Spark:
Spark profile:
Mobile browser profile:
You'll be a big fish in a small pond.
Influencer adoption rate is currently low for Amazon Spark. As of late 2017, 74% of influencers told Adweek they still hadn't decided whether to join Amazon Spark. It's no surprise, given what we've read so far.
However, Amazon Spark could offer an opportunity for certain types of influencers, such as veteran Amazon product reviewers or brand-new influencers hoping to build their personal brand.
Although you have to essentially start from scratch - once you post enough content on Spark, you can become verified - if you post enough within a certain niche, you can also earn a Top Contributor badge.
This means that influencers have to put in the work first to get that verified badge, without being able to leverage any of the credibility they've built up on other networks, which may explain the low adoption rate.
However, it does level the playing field for new or smaller influencers hoping to make a name for themselves on the platform - especially if they get started early. Also, Amazon reviewers can now leverage their knowledge of products into a social, Instagram-like setting, which may earn the attention of sponsoring brands.
Access to an audience of very active shoppers
Although Amazon Spark is only available to Amazon Prime members, there's a benefit here that could boost the earning potential for influencers - a very active buying audience.
The average Prime member spends $1,300 at Amazon per year, which is $600 more than what the average Amazon user spends. Since Spark is a social media network solely for these active shoppers, it is a hotbed for engagement and earnings potential (once the inevitable monetization comes into play).
Where Spark Needs Improvements
Spark is about discovering products, not influencers.
If you were wondering why this article is the first you've heard about Amazon Spark, you're not alone. Amazon hasn't exactly been going out of its way to drive adoption, let alone awareness, of Spark. They sent an email out announcing it to their users back when it launched, but it's not heavily promoted in the app or the website.
One con is that the ability to search for users is buried deep within the platform. The magnifying glass search icon within Spark is used to find products. To access the user search, you have to first click on a user from the main feed, then click their name again to access their full profile, at which point you finally can access a people search. This multi-step process certainly doesn't bode well for discoverability on the platform.
However, the influencer's profile page does allow for links to websites and other social media channels, which may help boost your social followings on other networks and provide another way for ecommerce brands to find and contact you.
In many respects, Spark is a closed platform.
You have to be a current Prime subscriber to even engage with Spark as an "Enthusiast." As an influencer, you yourself will have to sign up to Prime in order to post, and your fans will too, if they want to comment on your posts.
On the one hand, this "pay to play" setup is off-putting and may prevent widespread adoption of the platform. On the other, it means that the people who are using it are much likelier to actually buy (Prime members spend 80% more time shopping online, purchase $600 more than non-Prime members, and are twice as likely to be affluents).
Plus, that Prime membership is sizable and growing: 80 million people, or 64% of American households, are currently Prime members, and the trend keeps ticking upwards.
Even so, Prime's membership is way lower than Facebook's 2+ billion monthly users and YouTube's 1.5 billion users. At 800 million, even Instagram is 10 times bigger than the potential audience for Spark.
Amazon Spark isn't just limited to Prime members; it's also only available for products sold on Amazon. At nearly 400 million, that may not be quite a limitation, but it could be a serious consideration for anyone working with software companies, businesses who sell intangible products, or any business that simply doesn't want to sell on Amazon for whatever reason.
How to Get Started With Amazon Spark as an Influencer
Ultimately, it's at least worthwhile to explore Amazon Spark, and include it as an offering for the brands you work with. The more visibility you have online as an influencer, the better.
If you're ready to give Amazon Spark a whirl, here are the steps you need to take:
Download the Amazon app.

Click the hamburger icon and navigate to "Programs & Features." Then tap Amazon Spark.

Select at least 5 interests.

Change your name to match your handle on other platforms.

Update your profile to include links to your website and social media handles.

Begin posting product reviews, polls, lifestyle images, product photos, links or text.
Best practices for Amazon Spark
Once you're setup, coordinate with the brands you're already working with. Ask them for links to the products they sell on Amazon. If they're not already selling on Amazon, ask them to consider it and offer it as an added value.
Since Amazon Spark posts are not searchable in Google and the audience is relatively distinct, you can easily reuse the same content you're posting in other channels.
Whenever you're featuring a product you can buy on Amazon, include a link from your post. If you're an Amazon reviewer, find a snippable quote from your reviews and post it on Spark along with the related product.
Choose one or two categories to really focus on, so you can earn a Top Contributor designation. If you're looking for more ecommerce brands to work with, take a look at the other top contributors in your category and ask them if they'd like to collaborate.
Beat the Crowds to Spark
Amazon Spark does have the potential to provide a nice feedback loop for influencers. Influencers can be efficient by leveraging the content they're already posting on other platforms and re-sharing it to Amazon Spark, where they generate a new audience of followers that they then send to their other platforms.
There are other rewards that come along with being an early adopter. It's easier to make a name for yourself as a Top Contributor, and you'll be a step ahead if Amazon decides to expand the Spark program in the future.
Get influencer marketing insights from Dealspotr in your inbox.
This guide was published on February 11, 2018
, and last modified on February 11, 2018
.