An Influencer's Guide to Twitter: 10 Tips for Success
About the Author

Digital Marketing Manager here at Dealspotr! Email me with your questions: emily@dealspotr.com :)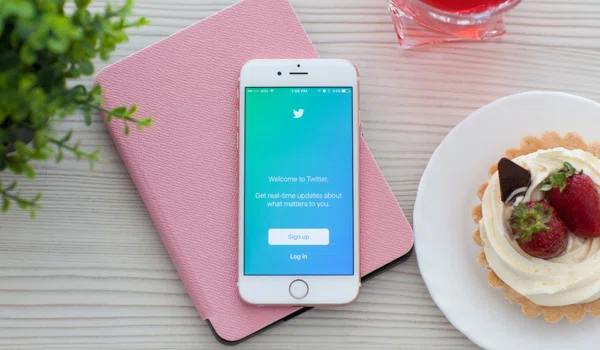 Are you a blogger? Online reviewer? Bite-sized contributor?
If you've got a knack for verbal flair, you could easily be monetizing it and making a name for yourself as a Twitter influencer.
If you view your blog as a business, it's time to make it a successful one. Follow these tips to the top of the Twitterverse.
Find your sweet spot
Start your influencer reign by identifying who you are. What makes you different?
There are plenty of bloggers in your industry, and while there's room for all of them, the successful ones stand out for a reason. Perhaps you offer a playful perspective in a notoriously straitlaced industry, or you include memes with all of your blogs.
Whatever it is, figure out your niche and lean into it. This is what makes you you, and that quintessential you-ness is what your followers (and the brands hoping to engage with them) want to know more about.
Social media coach Jessica Mack coaches artists and creatives. Most of her tweets include hand-drawn illustrations, demonstrating her success with both social media and the sketching art form. Even her profile photo is a sketch!
The Overwhelmed Bride stands out in the arguably crowded wedding blogging industry by providing practical advice that lessens the overwhelm that comes with planning a wedding.
Once you've defined your unique voice, make sure the bulk of your tweets stay on point. People with too many focuses are confusing to follow, and worse, irrelevant most of the time.
The majority of your content should speak to your particular niche or industry, but pepper in retweets from others and occasional fun updates to show your life behind the scenes. People become followers for your industry expertise and advice, they stay followers because of who you are as a person.
Your sweet spot will also dictate the brand collaborations you take on. Say yes to any brand who approaches you, and you're bound to recommend some that are frankly bad, you don't know anything about, or compete with each other. Any one of these things tanks your credibility in the eyes of your followers, and leads to embarrassing news coverage.
Don't be stingy
It's not all about you. Actively follow, retweet, and share content from others: including brands you'd like to collab with, your followers, and even your industry peers.
Sharing content from your peers gains goodwill and favor from them, but it also establishes to your audience that you're aware of who the movers and shakers in your industry are - a clear sign that you're "in the know."
When you reshare content, don't just retweet it as is. Add your own interesting commentary so users see your logo instead of the other person's and hear what you have to say.
Engage your audience
While you have to bring your own special sauce to the table if you hope to become an influencer, ultimately it is your audience who will make or break you. So, be generous, be real, and be appreciative.
Host mini Twitter contests. This engages your followers, gives them a reason to check in on a daily basis, and provides you with a way to highlight the winners via shoutout. Anyone who's seen Ingrid Goes West knows just how much a shoutout can mean.

Speaking of shoutouts, just say hi. Highlight five random followers to feature each day. If you want to make this more special, choose a theme (i.e. "Check out my five followers doing amazing things in the world of blogging!")

Thank those who enthusiastically retweet and respond. These are your evangelists. Ask them follow up questions. On the other hand, ignore your trolls.
Find the right #hashtags
Don't indiscriminately litter your posts with hashtags like a desperate Instagrammer. Limit your hashtags to 2 to 3 per tweet, and go more niche where possible - for example: #growthhacking vs. #business, or #bloggingtips vs. #blogging.
Once you grow your personal brand, you might even develop a hashtag just for your own promotions. Keep your hashtags short to leave more room for the rest of your tweet.
You want to find hashtags that carry a decent amount of followers, but not so much that your tweet instantly disappears in the crowd. Analyze your options using a tool like Hashtagify.
Join Twitter chats
Twitter chats are the social media version of a networking happy hour. Industry experts and novices alike gather to ask and answer questions around a topic.
Not only will you connect with peers within your niche, you'll also attract the attention of attending brands and novices who will look up to you and follow you based on your advice.
Content Marketing World offers a weekly Twitter discussion around content marketing topics, with each one hosted by a different content marketing expert:
To find Twitter chats relevant to your industry, it's as simple as searching Google for "[your industry] twitter chat".
Having success with Twitter chats involves regular attendance. The more you're there, the more others will recognize your name and like or retweet you. The host will notice you and may even ask you to become a featured expert in the future.
You might fare better with established Twitter chats like CMWorld's. While it's easier to stand out with newer (read: less popular) Twitter chats, they may not be worth the tradeoff of waiting for them to grow an engaged following.
Leverage Twitter lists
Yes, hashtags, mentions, and retweets drive the bulk of visibility on Twitter, but there's one other avenue for getting discovered that many often overlook: Twitter lists.
At the top of any Twitter profile you see the person's total number of tweets, followed accounts, followers, liked tweets, and lists. The List section shows any lists you subscribe, to as well as the ones you're a member of. Here's a screenshot from the Twitter profile of Dealspotr's Founder and CEO, Michael Quoc:
Many influencers and brands alike compile Twitter lists to help their followers find similar accounts to follow. Getting on these lists is a great way to grow your influence, and position yourself as an expert worthy of being added to such lists.
Lists also provide context for Twitter's algorithm. Using Michael as an example, Twitter is likelier to show his account in searches for influencer marketing, financial tech, AI, and startup tech.
To cultivate your own list mentions, enlist your followers for help. Just like you ask your blog readers to subscribe if they find your blog useful, ask your Twitter followers to add you to their favorite lists. Be transparent about how it helps you out - fans love to help their favorite influencers grow.
You can also proactively create your own lists and ask to be added to other prominent lists within your industry.
Jump on trends
Want to demonstrate how clever, smart, or funny you are? Twitter's trending topics are just the opportunity to do that. Everyone still remembers Oreo's epic Super Bowl blackout tweet.
But here's a hack not everyone knows about: Twitter actually allows you to choose which trends you choose. Click the "Change" link to choose whether you'd like to see what's trending worldwide:
In a city of your choice:
Or personalized trends based on content you've engaged with before:
If you're trying to break into a new location, you might change up your city. You might choose worldwide trends to get the biggest reach for your tweets possible. "Trends for you" is probably your best bet for trending tweets relevant to your niche.
Act like a business
When you start negotiating with brands, have a media kit ready to share that includes your rates, a few bullet points speaking to your audience's demographic markup, and some success stories from other brands you've worked with.
Businesses want to ensure they're not wasting their time or money with you - a media kit instantly elevates your professionalism and quells any doubts they may have.
Here are a few more pro tips for taking your influencer game from amateur to professional:
Make it easy to contact you. Add your website URL and contact information to your Twitter bio.

Review your analytics. This not only gives you the data to fill out your media kit, but it helps you stay a top performer. Identify trends among your more popular tweets and your less popular ones. Then strive to do more of the former and less of the latter.

Follow the rules! It is your responsibility to keep on top of the FTC guidelines for Twitter and your blog. Always include the #sponsored or #ad hashtag, and briefly explain who gave you what, e.g. "This tweet is an #ad from @brand."

Provide value. Don't just take what a brand gives you and spit it out verbatim. Collaborate with them to fully understand their audience, so you can craft your own messaging when reviewing their product that feels genuine to your followers and compels them to find out more. This leads to more sales for the brand, which means a longer-term, more profitable business relationship for you.
Make money like a business
Making money as an influencer doesn't mean sitting around and waiting for a brand marketer to come to you. You have a lot more at your disposal than one-off brand relationships.
With the Amazon Influencer Program, you can create a custom storefront and corresponding URL to highlight all of the products you recommend to your followers, including ones you create.

Ideal for micro-influencers, the Dealspotr Marketplace helps brands find influencers to promote their latest deals and discounts. It's free to sign up and bid on campaigns.

Through their Niche program, Twitter influencers can opt-in to include pre-roll ads on their video tweets - in return for 70% of the ad revenue.
Use scheduling software
Being a Twitter influencer is a lot of work. It takes time to consistently push out fantastic content that excites your followers.
Fortunately, there are various social scheduling tools, free and paid, to help you out. With HootSuite (pictured below), you can upload tweets ahead of time, organize lists and other content for easy retweeting, and discover new accounts and hashtags to follow.
Note: do not rely on software like HootSuite to "automate" your account. Successful influencers earn their keep by being actively engaged on the platform, not by automating their retweets to spam levels.
The key is to use scheduling software to make you more efficient as a Twitter influencer, scheduling content ahead of time and posting it at optimal times for engagement, rather than whenever it came to mind or having to interrupt your life to go post something.
Conclusion
Becoming a Twitter influencer builds your audience across your social media channels, drives more traffic to your blog posts, and establishes you as an industry expert, all of which leads to branded sponsorships, mentions in influencer roundup posts, and general glory.
Get started with these ten tips, and you'll be well on your way.
Get influencer marketing insights from Dealspotr in your inbox.
This guide was published on February 3, 2018
, and last modified on February 3, 2018
.