Use These 10 Shopify Apps to Boost Conversions
About the Author

Amelia is a writer, content marketer and SEO strategist who spends her days trying to crack the code of Google's mighty algorithm. When she's not working, you can find her running around town with her dog Rockefeller.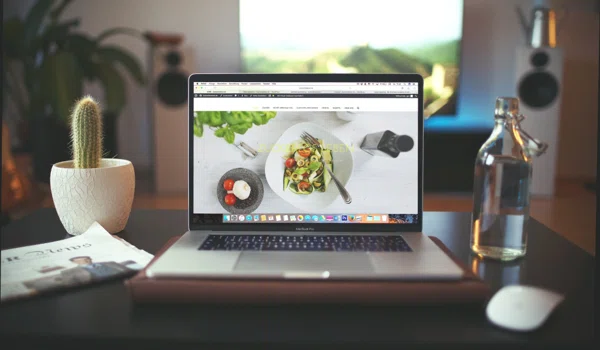 Over 800,000 e-commerce sites use Shopify to power their online store. If you're one of those store owners, you're probably always looking for ideas on how to boost your sales.
You've come to the right place. Today, we're reviewing the top Shopify apps you can use to increase your conversion rates—and your revenue.
Experts predict that by 2022, chatbots will save businesses more than $8 billion annually. Chatbots do this by lowering your overhead costs. They can answer customer service questions instantly or in a matter of minutes, removing the need for you to hire additional human representatives to be on-call.
Chatbots save your customers time, too, which improves their perception of doing business with you. Most importantly, chatbots make it painless for your customers to get their product-focused questions answered faster. That's where the conversions come in.
With the GoBeyond chatbot app, you can host 24/7 customer service on your site, welcoming shoppers to your store and directing them to the products they need. It only takes a few minutes to set up, and it includes all the features you want out of a hardworking e-commerce chatbot, like Facebook Messenger upsells and auto-responders, abandoned cart messages, and audience segmentation.
Plans range from free to $99.99/month.
Chatbots can't answer everything. Some conversations require the personal touch of live chat with a real human. The majority of today's consumers expect a business to be available 24/7, but unfortunately, you can't always have an agent standing by to answer live chat queries on your website.
With Beeketing's Quick Facebook Chat app for Shopify, all customer queries are automatically funneled to your own Facebook Messenger inbox, allowing you to respond in real-time, whether you're at the office or on the go. All you need is your smartphone.
Quick Facebook Chat has a leg up on other Live Chat plugins because it keeps a permanent version of the conversation on Facebook, so you and the customer have a direct throughline to each other moving forward. You can also use this Shopify app to subscribe them to your Messenger list for future promotions. It only takes a few minutes to set up and it's free, explaining why over 47,000 businesses love this Shopify app.
We all know selling to an existing customer is easier than selling to a new customer, but you may not have known that the right product recommendations can drive anywhere between 10% to 30% of revenue.
Bundle Upsell is a Shopify app that helps you put those "right" product recommendations in front your e-commerce shoppers. You can set up standard upsells, where customers see a pop-up with related products. You can also use an incentivized upsell (pictured above), which gives customers a product recommendation, along with a compelling offer ("Spend $200 and get 10% off") and a status bar that shows how close they are to achieving it. Bundle Upsell uses items in your shopper's cart to determine appropriate upsells, and uses adaptive AI to present them with an offer most likely to get them to convert.
You can get going after a quick 30-second install. Bundle Upsell costs $47/month with a 7-day free trial.
Promo codes are excellent for boosting sales revenue, rewarding loyal customers, and clearing out excess inventory. They're also an excellent way to acquire new customers—particularly younger ones like millennials.
Millennials represent the largest-growing consumer demographic, and they love coupons. For these shoppers, price and value are the two most important factors when choosing a brand, and three-quarters of them will actually wait to receive a promo code before making a large purchase,
The Bulk Discount Code Generator, by Seguno, can help you attract these millennial shoppers (and anyone else who loves a deal). You can create all types of promo codes, including percentage-off or dollar-off coupons, free shipping codes, BOGO deals, free gift offers, and more. This Shopify app can be as simple or complex as your coupon marketing strategy needs it to be, from one-off promo codes for an affiliate to customers win-back campaigns. It's easy to create coupon codes at scale for your various promotions or to share with influencers. Best of all, the Bulk Discount Code Generator is free!
One of the most powerful discounts you can offer shoppers is free shipping. Studies show shoppers are four to five times more likely to make a purchase if you have free shipping, and over 90% of online shoppers expect your store to have it.
Free shipping is a strong loyalty and purchase driver, so make sure you offer it—and more importantly, make sure your store visitors are aware of it!
The Free Shipping Bar by Hextom is simple, but effective. This free Shopify app adds a bright banner to the top of your site that stays there throughout the shopper's journey, informing them of your free shipping. Better yet, it updates as they add things to the cart, with encouraging messages like "Only $20 away from free shipping" and "Congratulations! You've got free shipping." You can customize the specific messages as well as the color, font, and size of the free shipping bar.
The free plan gives you everything you need, but you can upgrade to $9.99 monthly plan for additional options like geo-targeting and analytics.
Everyone likes to feel like a hero. If you let your customers be a hero by sharing an exclusive discount with their friends, they're going to love you.
That's why you need an automated referral program like Referral Candy, which is used by over 3,000 Shopify stores. After your customer makes a purchase, this Shopify app immediately encourages them to refer their friends, via both the checkout confirmation page and a personalized email. Then, customers can share their unique referral link with their friends for a special discount off.
You get to define the incentive. You can also adjust the messaging and appearance of the referral email to reflect your brand style guide.
Referral Candy also shows you how well your referral program is doing. You can see top-level engagement metrics like total emails sent, and the numbers of tweets, shares, and clicks those referral links drove. Our favorite is the Top Referrers screen, which shows you who your top brand advocates are. It may be worth setting up a special affiliate program with these folks or considering them for an influencer partnership.
Referral Candy offers a 30-day free trial. After that, it's $49/month.
Customer Loyalty App: Swell
On average, the lifetime value of a loyal customer equals ten times the amount of their original purchase with your company. It's no surprise: roughly half of consumers agree that they tend to spend more after joining a loyalty program.
If you're ready to upgrade from simple referrals to a full-fledged loyalty program, we recommend the Swell app for Shopify. Swell allows you to create a custom loyalty program for your Shopify store, choosing among 15 different actions, like referring friends, writing product reviews, sharing on social media, spending a certain dollar amount, and more. Swell also integrates with Klaviyo and MailChimp for loyalty-focused email drip campaigns.
Their free plan supports up to 100 orders per month, or you can upgrade to their Silver and Gold plans, for $29 or $249 per month.
Your marketing copy can only do so much. Beyond that, you need influencers, brand advocates, and everyday customers to convince others that your products are awesome. In other words, you need social proof.
Social proof can be a gamechanger for e-commerce stores. The Socialphotos app for Shopify, which integrates real-time social media posts about your brand into your website, promises an average sales lift of 5%.
Here's how it works. You provide the app with hashtags, and it automatically collects posts related to those tags. Then, you can review the posts before publishing them to various galleries on your website. You can also make those same photos "shoppable" by tagging and linking to the specific products featured in the photos.
Shopify store owners who work with macro-influencers will love the Individual gallery feature. This lets you curate galleries by username, so you can feature all the photos of a particular influencer using or wearing your product.
Plans range from $10 to $50 a month, depending on the number of galleries you want to feature, hashtags and usernames you want to track, and extent of analytics.
The average shopping cart abandonment rate hovers just under 70%. That's a lot of lost revenue.
To recover that revenue, you need an effective exit pop-up offer. The Beeketing Checkout Boost app provides exactly that. The app's default pop-up gives shoppers a limited-time percentage-off discount, but you can experiment with other options. You might change up the messaging, or offer a free gift or free shipping, to see what works best at convincing your shoppers to buy now. You can also add a countdown to your offer to really amp up the sense of urgency. The Checkout Boost Shopify app starts at $27/month, and boasts a 59% cart recovery rate for its shop owners.
A nice complement to this app is the Persistent Cart app, which costs $3.99/month). This Shopify app saves your shopper's items under their login, so all they have to do to re-access their cart is log in—any time and on any device.
Only 17% of online shoppers make a purchase on their first visit to an online store. The rest are just browsing, doing online research, and creating a mental wish list of what to buy. If your store provides them with an actual wish list, you'll make it much easier for them to remember the things they want to buy later.
Most stores make you login to create a wishlist, helping customers further entrench themselves with th brand through the micro-commitment of creating an account. With the Wishlist Plus app for Shopify, you can require users to log in—or you can allow people to save their Wishlist without having to log in. It's the best of both worlds. The app's wishlists are shareable as well, inviting users send direct links to family and friends.
Pro tip: If your brand collaborates with influencers, ask them to create a wishlist of their favorite products by your brand. Then they can link to this wishlist in a blog roundup about your brand, making it easy for their fans to purchase.
The Wishlist Plus app has four plans, ranging from free to $59.99/month.
Boost conversions on your Shopify store
Want to automatically drive more purchases without having to think about it? Of course you do.
That's what these Shopify apps are all about. You simply set them up, and they get to work.
The apps we've shared above tackle a variety of conversion pain points for e-commerce stores. For best results, we recommend using several of these to complement each other. For example, you can use a chatbot and Live Chat to answer questions on the fly, as well as share the coupons you created through another app. Keep your current customers loyal with referral and loyalty programs. Prevent abandoned carts with wishlists and special offers.
Start investing in a few of these apps, and see what kind of results they can deliver for your Shopify store.
Get each week's best deals from Dealspotr in your inbox
This guide was published on March 6, 2019
, and last modified on March 6, 2019
.
Stores related to this article:
Shopify