Brands: Feature Your Product in Round-up Posts & Gift Guides to Boost Sales, Plus Examples
About the Author

Amelia is a writer, content marketer and SEO strategist who spends her days trying to crack the code of Google's mighty algorithm. When she's not working, you can find her running around town with her dog Rockefeller.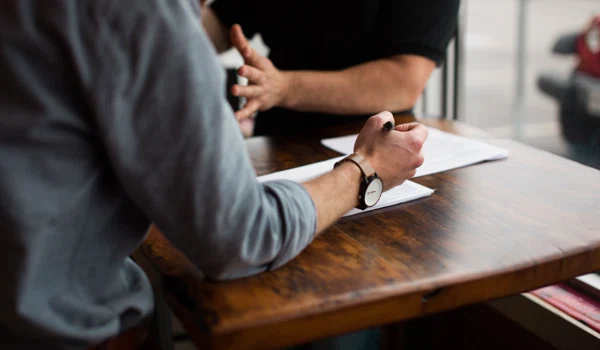 Influencer roundup posts. If you know them, you love them. Through the power of content, influencers help us discover the essential products we need in our lives.
With the holidays just around the corner, we're due to see a lot more of these real soon, in the form of gift guides. That makes now the perfect time for your brand to connect with influencers to get featured in their holiday roundup posts.
Consider this article your guide. We'll cover why product roundups are the secret to boosting influencer marketing ROI and how to get your brand featured in one, with some great examples to learn from.
Why influencer roundups are good for brands
You may be skeptical. We get it.
You think, "How can a roundup really be that great for my brand? Why would I pay to have my product featured among a handful of others, when I could pay an influencer to write a review that's all about me?"
It's a good question. Here are three compelling reasons why you need to work product roundups and gift guides into your influencer marketing mix.
Easier buy-in from influencers
Influencers love roundup posts. Because an influencer can feature multiple sponsoring brands at once, they get paid several times the amount they'd receive for a single post—for the same amount of work. It's efficient and extremely lucrative.
Because of this, influencers are more than happy to accommodate a brand's request to do a roundup post, so there's less pushing and pulling on your end.
If your brand wants to work with larger influencers in particular, roundup posts are a smart way to get your foot in the door. Big influencers get big because they've got business savvy. They know how to make good use of their time. On Dealspotr, we've found that larger influencers demonstrate more interest in roundup posts than other types of posts on our platform.
Higher consumer trust
Today's consumers are increasingly aware of sponsored content. Roughly half of them understand that when an influencer talks about a product, it may be because they're being paid to do so.
It's obvious to fans that when an influencer writes a blog reviewing your product, they're getting paid to do so. But when that same influencer includes your product in a roundup with eight others, it's a lot less obvious.
As such, fans are more likely to view the endorsement as a genuine recommendation—and follow through on purchasing from your brand.
Increased promotion, visibility, and sales
When an influencer posts about your brand, you and the influencer do everything you can to promote it far and wide. Now, imagine that same promotional energy coming from several brands at once.
That's what happens with a roundup post. Every brand featured does their part to promote the post, so the post (and your brand's inclusion in it) ends up seeing a lot more engagement.
Hand in hand with increased promotion is increased sales. Because roundup posts enjoy more visibility, they tend to boost sales for all of the included products.
How to get your brand featured in a product roundup
Now that we've got you all excited about roundups, how do you actually get your brand featured in one? Fortunately, it's pretty easy!
There are two common avenues for doing so.
Ask each of your influencers directly
You may have a few (or more) influencers you're already working with. (If you don't, check out our guide to finding and contacting influencers.)
Reach out to these folks and ask them if they'd be open to writing a product roundup or gift guide featuring your brand. If they're not aware of the benefits, don't worry. We've already done the selling for you. Just share this blog post with them.
Once they're on board, brainstorm with them about what the roundup might look like and what, if any, stipulations you may have. As you'll see in the examples section below, there are a few forms product roundups can take. Influencers might film a video featuring your product and others in action, or write up a themed gift guide of related gifts. Think about what would be most helpful for your brand, and request that kind of roundup.
You'll also want to specify if there are any brands you don't want to be shown alongside. For example, unless you're very confident about your product's USP and price point, you may not want an influencer to do a product review roundup comparing you against all your competitors. Roundups tend to perform better—and be less risky—for brands when they feature products that complement each other, rather than compete directly.
Speed things up with a roundup request on Dealspotr
Reaching out and brainstorming with each of your influencers takes time. If you're in a time crunch for the holidays, you need a way to speed things up. And if you don't have any influencer partnerships currently in place, then you really need to speed things up.
That's where Dealspotr comes in. Requesting a roundup is as easy as ticking a box. First, navigate to your campaign dashboard and click "Start a new campaign."
Next, choose the format of your campaign: blog post for written gift guides, or YouTube video if you want a video roundup.
Then, fill out the other details of your campaign, such as the type of influencers you want to work with, your budget, and how you want to pay influencers (with free samples, upfront payment, or both). Share information on key differentiators for your product, and any other guidance on how you'd like your brand to be positioned in the roundup. We even have a special Do's and Don'ts section you can fill out to make this crystal clear.
Finally, check the box on "Yes, allow roundups."
That's it! Once you publish your campaign, it will be clearly visible to all influencers that you want to be featured in a roundup.
Putting out a roundup request on Dealspotr offers another benefit besides speed. It also introduces your brand to more influencers, some of whom may become long-term partners in the future!
5 successful examples of influencer roundups
Influencer roundup posts come in many shapes and forms. Check out these examples for inspiration. Many of these sponsored posts come straight from the Dealspotr marketplace, where we've confirmed the conversions they've driven for brands.
Video roundup
For a lot of products, many consumers don't believe it until they see it. That's when a video roundup can be especially beneficial.
Video roundups are particularly popular among beauty influencers, where they can feature a variety of brands in their YouTube makeup tutorials.
By including the exact products they used—and step-by-step instructions for using them—influencers make it easy for fans to emulate their look. All they have to do is click the links in the YouTube description to buy the products.
In this holiday makeup tutorial, not all of the brands the influencer used sponsor her. But for the ones that do, she included a special discount code to draw the viewer's eye and encourage them to buy those products.
Themed roundup post
In a themed roundup post, a common theme ties all of the products together. Often, you'll see these products touted as a way of accomplishing something, such as the "10 things to include in your travel backpack."
In this roundup post by Uncorking Peonies, the blogger shares her 9 essential products for creating your own home coffee bar. One of the products she includes, a ToBox milk frother, is a brand she connected with on Dealspotr.
As you can see, her description of the ToBox product reads genuine and true. The product placement isn't awkward, as it's included alongside other coffee products. But ToBox stands out as being the milk frother she chose to complete her coffee bar, above all the others out there.
The post itself doesn't feel shoehorned into her blog, either, as Ashley introduces the piece by explaining how she and her husband are designing their new home.
Dedicated product line roundup
Yes, you can even create roundup posts that focus exclusively on your brand! Collaborate with influencers to create a roundup post featuring their favorite items from one of your product lines. This kind of roundup post is perfect for large e-commerce brands.
When online marketplace jClub did a call for roundup posts on Dealspotr, influencer Miss Pettigrew Review responded with this blog post:
In her post, the influencer features jClub products exclusively. She shares her top picks from their handbag line, with an exclusive 20% off promo code for her readers.
These single-brand focused roundups are great for introducing influencer's fans to a variety of your products. Instead of putting all your eggs in one basket with a single product review, you attract more customers by showing different products. This successful influencer campaign drove 550% ROI for jClub.
Gift guide roundup
Influencers know the key to successful sponsored roundup posts is making them blend in with the rest of their content.
That's why Lauren Conrad dedicated time to creating an entire series of holiday gift guides. This episodic content not only helped her readers, it got them in the habit of expecting gift guides from her. As a result, whenever they published, they didn't feel so sponsored to readers. They just felt like the "normal" content they were used to reading on her blog.
In her post, Lauren included a pinnable graphic to boost the post's chances of getting shared—and those brand links getting clicked on.
Product review roundup
Review roundup posts tend to focus on one particular type of product, determining the "best of the best" in a vertical.
We'll use another example from the Dealspotr marketplace. Adam Bryan, the blogger behind Urban Tastebud, wrote a blog post on the best smart mattresses. One of those mattresses was Dealspotr merchant Eight Sleep.
Adam regularly reviews products like this on his site, tackling a trending vertical (like wine or tea subscription boxes) and highlighting the best ones, so the post blends in to readers. While Adam reviews a handful of best mattresses in this post, he positions Eight Sleep as his Editor's Choice and puts it at the very top of the post, increasing the brand's opportunity for conversions.
Review roundups appear extremely genuine to fans, since the influencer has to dig into the details and review all of the featured products in-depth. This increases the fan's trust in the influencer's recommendation, making them more likely to consider choosing your brand over your competitors.
Get featured in product roundups on Dealspotr
Roundup posts are good for everyone: influencers, fans, and brands alike. Fans feel like they're getting valuable information—from a source they trust—on multiple products. When your brand is one of those featured products, you get to reap the benefit of that trust.
Your products are worthy of selection. Reach out to influencers about being featured in a product roundup today. Get started on Dealspotr now.
Get influencer marketing insights from Dealspotr in your inbox.
This guide was published on November 16, 2018
, and last modified on November 16, 2018
.