3 Times It's Worth Splurging On a Macro-Influencer & Why They Work
About the Author

Amelia is a writer, content marketer and SEO strategist who spends her days trying to crack the code of Google's mighty algorithm. When she's not working, you can find her running around town with her dog Rockefeller.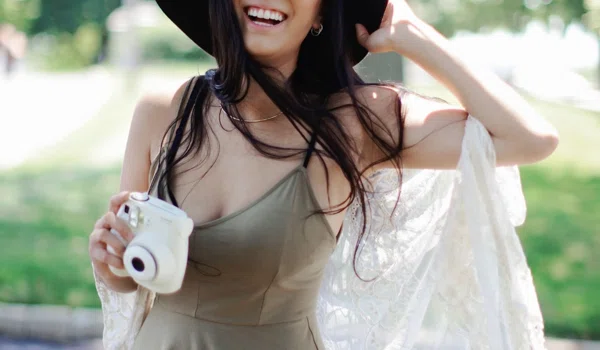 Influencer marketing is taking over social media.
According to Statista, there were over 20 million sponsored posts on Instagram in 2018 alone. That number is expected to grow by over 10 million this year, and it's only counting Instagram. You can imagine how high the number is when you factor in YouTube, Facebook, and others.
As the influencer marketing space grows ever more crowded, how do you ensure your brand continues to reap the rewards?
You can work with nano-influencers, micro-influencers, macro-influencers, and celebrities. Each of these has their own pros and cons, but it's up to you to be strategic to ensure you get to enjoy as much of the pros (and as few of the cons) as possible.
Today, we're focusing on macro-influencers. When are they the right choice for your campaign? And what kind of results they can deliver, really? We review all this and more. Read on!
What are macro-influencers?
Macro Influencers are influencers with at least 100,000 followers, up to about a million. They're not quite celebrities, and many of them got their start online—such as through a blog, YouTube or Twitch channel, Snapchat or Instagram account. They've used their marketing savvy to grow those channels into major platforms for their personal influencer brand, racking up loyal fans along the way.
What are the benefits of working with macro-influencers?
Macro-influencers offer several unique advantages to brands who choose to work with them. These include:
Proven results: Remember, all macro-influencers started out as regular people hoping to make it big. The fact that they've grown their audience to over 100,000 proves that they know what they're doing. They weren't gifted with their fanbase as a result of being famous like a celebrity, nor did they randomly amass 100K followers due to a viral video like some smaller influencers. These are people who know the ins and outs of engaging fans on social media, and they've been doing it for a long time.
Professionalism: A happy side effect of our previous point is that macro-influencers are professionals. They know how the influencer marketing game works; it's their primary source of income, after all. As a result, these people will know how to work with your brand. They'll have clear pricing and parameters around the types of campaigns they're willing to do. Moreover, they won't renege on any parts of your contract. They're not as "fresh" as smaller influencers, who might make a mistake out of newness, and they're not as careless as celebrities can be (Scott Disick, we're looking at you).
Huge reach: Arguably the largest benefit of macro-influencers is the size of their audience. Having over 100K followers is nothing to sniff at. When you work with macro-influencers, your brand gets access to a massive audience for much less money than you'd have to pay a celebrity.
Easy to find: Thanks to their huge reach, it's pretty easy to find macro-influencers. You'll often find them on "Top Influencers in [Your Industry Goes Here]" articles throughout the web, and a few smart hashtag searches on the platform of your choice will often point you in their direction. At Dealspotr, we've made it just as easy to find and contact micro-influencers as macro-influencers in our influencer marketplace, but out on the web, it's generally easier to find and get in touch with macro-influencers.
Less risk of fraud: Everyone on Instagram has fake followers, even if you only have 100 followers. That's one of the ills of the platform. However, you're a lot more likely to spot a "micro-influencer" who's built up a fanbase that's almost entirely fake, simply because it's much easier to buy fake followers into the tens of thousands, versus the hundreds of thousands. (Note: Fake influencers are pretty easy to spot, if you just follow these tips.)
What are the cons?
Clearly, there's a lot of upside to working with macro-influencers. But they're not perfect for every brand or campaign. Here's why:
Expensive: The huge reach of macro-influencers comes with a hefty price tag. They're nowhere near as expensive as a celebrity, but you can expect to pay macro-influencers anywhere from several hundred to several thousand dollars, depending on the size of their audience, work required to produce the creative, and length of your campaign. One way to get more for your money here is to partner with macro-influencers over a longer period of time, as you can often negotiate bulk pricing for a larger number of posts.
Lower engagement rates: Higher follower counts tend to correlate with lower engagement rates. While macro-influencers boast higher engagement than celebrities, their engagement rate can be anywhere from 2 to 4 times lower than a micro-influencer. Fortunately, the larger audience size of a macro-influencer means that while you'll get a smaller percentage of their followers to care about your sponsored post, the hard numbers of likes and comments will still be quite high.
Less availability: Macro-influencers are often harder to nab than micro-influencers. They're in high demand due to their large audiences. They may have exclusive sponsorships with certain brands, or they're generally less available for another reason. They may also be represented by an influencer management agency, which can make them both harder to contact and even more expensive.
3 types of campaigns which deserve a macro-influencer, with examples
Because of their unique mix of pros and cons, macro-influencers are especially well-suited to particular campaigns. Let's take a look at a few of these below.
Product awareness campaigns
Awareness campaigns are where macro-influencers shine, especially if you leverage many of them at once.
This is a common strategy you'll see with micro-influencers, as finding niche influencers allows you to really zero in on target personas for your brand. However, macro-influencers can still have a strong niche themselves, whether it's fitness, lifestyle, fashion, or something else.
For example, German-based protein supplement Foodspring partnered up with a variety of influencers from different backgrounds, including fitness influencer @julia_paredes_off, vegan food blogger @elavegan, men's lifestyle influencer @patrickdossantosaveiro, pro men's volleyball player @luigimastrangeloofficial, and menswear influencer @magic_fox.
The influencers focused on different aspects of Foodspring in their posts, depending on their personal niche. Daniel positioned it as a wellness-focused travel snack, as well as a daily part of his fitness routine back at home:
Patrick called it a perfect holiday gift for fitness freaks, while Ela included it in a delicious recipe for vegan toasts:
Still others, like Julia and Luigi, simply showed themselves enjoying the drink as part of their daily lives:
Each influencer called attention to different standout features of Foodspring. On an individual post basis, these features are likely to be the most compelling for their particular fans. But as fans see more of these posts from the different influencers, it helps them realize how applicable the product is to various parts of their lives.
Since all of the influencers each have such a large following of their own, it's likely that there was some overlap among their audiences. Therefore, it's also likely that several fans saw these posts more than once. That's the real draw of the coordinated attack approach. When you have multiple influencers posting about your brand, the social proof becomes ingrained in consumers' minds, as they're reminded of you again, and again, and again…
Viral hashtag campaigns
Just as macro-influencers can boost brand awareness, they're pros at making a hashtag go viral. For their annual #FightHunger campaign, Walmart partnered with macro food influencers of all kinds, from chefs to cookbook authors, to help spread the word. By using food-related influencers, Walmart kept their campaign focused and relevant.
For every share or retweet, Walmart donated $10.00 to Feeding America. Part of what helped this campaign go viral was the ease of entry. All fans had to do was retweet to participate. But it was also successful because it chose big name influencers to work with, who they knew would have fans who cared about the cause.
The three videos below, from cookbook author Carla Hall, podcaster Richard Blais, and chef Curtis Stone, racked up over 41.K views in total—plus hundreds of retweets and likes along the way:
As a result of the campaign, Walmart ended up donating over $1.6million to Feeding America, which equated to nearly 19 million meals. They were also a Shorty Award finalist due to the creativity of the campaign and the results it drove, including over 33K hashtag mentions, 583K Facebook likes, 240K Instagram likes, and 13.9K retweets.
Brand growth campaigns
Much of influencer marketing takes place off brands' accounts, as the influencers share content on their own profiles. However, you can also repurpose influencer content on your brand's account to keep your current audience loyal, boost your engagement rates, and amplify your brand's overall social presence.
That's what Fiji Water did when they partnered with style influencer Danielle Bernstein of WeWoreWhat. They shared photos of Danielle with Fiji on their own Instagram. Both of these posts got significantly more engagement that a typical post for the brand.
Posts like these help keep followers and customers brand-loyal, as you're providing the social proof for them right there on your account. Plus, neither of these photos were shared on Danielle's account (she created her own unique posts, which we'll get into below). So, fans might reasonably infer that if they want to see exclusive content featuring their favorite influencers like Danielle, they'll have to keep following the brand.
Fiji did much more with this campaign which deserves attention. It's an all-around great example of how to amplify the unique strengths of macro-influencers, while minimizing the cons.
Fiji started working with Danielle back in 2017, and continued sponsoring her throughout 2018. This kind of long-term sponsorship ensures fans are continuously reminded of the brand, while also making it feel less sponsored—since Danielle is willing to tie her name to them for over two years.
Also helping it feel authentic is that in some of her posts, Danielle included a mention of Fiji while she was actually promoting her own brand, Body Wore What. This makes the post feel like she was primarily promoting Body Wore What, and she just happened to be drinking Fiji Water while doing so. Further, because she's using her influencer fame to start an athleisure brand, there's more of a strong niche connection between the water and herself.
Are macro-influencers right for your brand?
Macro-influencers bring a lot of value to several types of campaigns. If you want to generate a lot of awareness for your new product, macro-influencers can spread the word fast. They're also excellent vehicles for viral hashtag campaigns or general brand awareness.
If your brand is working on a campaign of this type, macro-influencers will deliver on all the influencer marketing KPIs you care about.
Get each week's best deals from Dealspotr in your inbox
This guide was published on February 27, 2019
, and last modified on February 27, 2019
.