8 Platforms to Find Nano-Influencers, Influencer Marketing's Newest Trend
About the Author

Amelia is a writer, content marketer and SEO strategist who spends her days trying to crack the code of Google's mighty algorithm. When she's not working, you can find her running around town with her dog Rockefeller.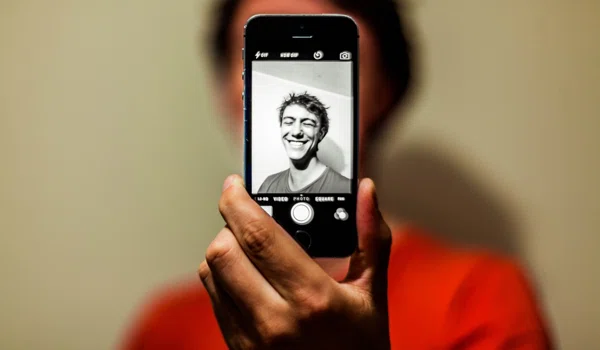 Influencer marketing continues to be the hottest marketing trend. With crazy good results like 11 times the ROI of display ads, it's really no surprise. When influencers recommend products, consumers listen. On the whole, that's still the case for influencer marketing.
However, as influencer marketing has grown in popularity, so has consumer savvy. Over half of millennials trust influencers less these days.
Tempted by the allure of fame and money, some large influencers may accept deals with brands that don't quite fit their niche. To fans, they start to feel more like celebrities and less like real people—the whole reason they were so compelling to begin with. Fans start trusting them less, and they're less willing to purchase from the brands they promote.
As macro-influencers began muddying the water, consumers went back to the drawing board. They searched anew for "real" people they could trust. They want influencers who are just like them—but with a bit more glamour and social influence.
In the nano-influencer, they found what they were looking for. Read on to learn about this new type of influencer, and what they can do for your brand.
What are nano-influencers?
While micro-influencers can have audiences up to 100,00 followers, nano-influencers are everyday consumers with 1,000-5,000 followers.
They're regular people, just like their fans. They tend to be avid about a particular brand, product, or niche. Fans follow them to get their expertise on using those products, hear their thoughts on the latest industry news, and learn about other, related products they recommend.
Because they're so singular in focus, these influencers can be extremely effective for brands.
Benefits of nano-influencer marketing
In fact, in most cases besides reach, nano-influencers win across the board when it comes to giving brands the things they love about influencer marketing. They're cheaper to work with, they drive higher engagement rates, and their recommendations are perceived as more authentic than other influencers.
Affordability
Instead of cash compensation, many nano-influencers elect to promote brands in exchange for free products or services. That means the cost of working with your influencers is limited to the costs of your product. Here's why that's so great:
Typically, with influencer marketing relationships, your brand is already giving your product away for free. You need the influencer to pose with it. You want them to film themselves unboxing it on YouTube, or you want them to use it so they can review it on their blog. In addition to giving them your product, you'll still need to pay the influencer a fee.
Many nano-influencers, however, are happy with just the product, significantly limiting the expense your brand has to pay for them to promote you.
And even if the nano-influencer prefers payment, their fees are typically less than micro-influencers due to their smaller realm of influence.
Engagement
Many brands are moving away from celebrity endorsements because they simply don't deliver results the way they used to. In fact, when it comes to social media engagement, mega-influencers (those with 100K followers or more) are about on par with celebrities. They both deliver lackluster engagement rates of about 2%.
Micro-influencers boast significantly higher engagement than macro-influencers, double or more. But the best engagement rates are reserved for nano-influencers. Typical engagement rates for nano-influencers hover between 4% to 8%. That's up to 4 times the engagement of any other larger influencers!
Let's take a look at this in action, using haircare brand Deva Curl as an example. They engage influencers of all sizes to promote their products. From largest to smallest, here are some of their recent sponsored posts and how they performed for the brand.
Authenticity
Studies consistently show that engagement is directly tied to the perceived authenticity of the influencer. The numbers vary, but here are a few findings to consider:
Because their follower numbers are so small, nano-influencers still feel like everyday people to fans. As a result, fans are more likely to view their recommendation as one from a friend vs. one from a celebrity.
That "realness" translates into conversions for the brands who partner with them. Nearly 85% of consumers trust recommendations from people they know, while only 3% follow through on a recommendation from a celebrity.
Plus, because their audiences are so small, nano-influencers are more likely to have an engaged relationship with their followers, reacting and responding to their comments. That engagement keeps fans hooked—and supporting the brands they recommend.
How to find nano-influencers for your brand
The biggest downside to nano-influencers is right in the name. Since they're so nano, they can be hard to find! Fortunately, we're here to help with that part.
Here are the top nano-influencer marketing platforms we recommend for finding smaller influencers.
Your own followers
That's right. You already have nano-influencers in your midst. Review your followers on social media. Who is regularly posting about your product and mentioning you? Take a look at their profile and see how many followers they have.
If they're a nano-influencer, reach out and see how you might turn that relationship into something more official. These are the people who are already in love with your product, so start here. They'll be thrilled to hear from you.
Social media hashtags
Next, follow hashtags relevant to your industry on Twitter and Instagram. It's best to use specific hashtags that precisely match your niche, versus more general ones. For example, if your brand sells vegan food products, you'll find a closer match for your brand with #veganfoodie than #vegan.
Keep an eye out for posts with high engagement from nano-influencers. If they regular post using that hashtag, they might be a good fit for your brand.
Reddit and discussion boards
Online communities are another popular place to find nano-influencers. Join groups relevant to your niche. If your brand is large enough, there may be a dedicated discussion board just for your brand. (Side note: If the post below is any indication, these can also be a prime place for you to gain invaluable user feedback.)
Depending on the community, some of these groups (notably Reddit) can be especially inhospitable for brands. Their users fiercely protect the authenticity of group communication and swiftly delete anything that appears sponsored.
When you join these groups, it's best to enjoy them as a passive observer. Pay attention to the people who post often and positively about your brand. Then search for their accounts on other social media channels to see if they qualify as a nano-influencer, and reach out to them directly.
Buzzsumo
Buzzsumo helps you mine the web's most popular content and the key influencers for a particular topic. With their Content Analyzer, you can search for terms relevant to your industry, and the tool will show you the most popular articles for that topic.
Because we narrowed in on a niche topic like "vegan hair care review," we were able to find Jess, a nano-vegan influencer with 1,530 followers who regularly reviews vegan products.
You can also search for influencers directly in the Influencers tab of Buzzsumo. Enter specific keywords or hashtags and the tool will show you any influencers who include those in your bio. Filters include categories for bloggers, influencers, and "regular people" (ding ding ding, that's nano-influencers!):
Bloglovin
Bloglovin is a community where bloggers big and small syndicate their content to get more views and grow their readership. People are very active on the website, upvoting posts and saving them to read later.
Here, as with Buzzsumo, you'll want to search specific keywords relevant to your niche to narrow in on potential nano-influencers. These are the people who have some "loves" and "saves" on their posts, but not dozens of them (people with dozens or more votes are more likely to be macro-influencers).
The first two search results for "subscription box" led us to Roxie of @thebeautifulbluebird with 4K followers, and Hayley of @haysparkle1 with 2.7K followers. Both of these nano beauty influencers regularly review products in the cosmetics and skincare space.
Dealspotr
Our personal favorite for finding nano-influencers, of course, is Dealspotr. Our influencer marketplace focuses exclusively on smaller influencers, like nano-influencers. It's free for brands to sign up and submit details of your campaign. Then, influencers bid to promote you, you can review and accept them, and you only pay once a campaign is complete.
In your campaign, you can specify the type of influencers you want to work with (niche, size), how you want them to promote you (roundup post, video review, etc), and any guidelines they should know for messaging your brand. You can pay influencers directly or compensate them with a free sample (the way many nano-influencers prefer).
It's also free to browse our influencer directory. There you can search for influencers by their preferred social media platform, niche, or keyword. We display our proprietary Influence Score for each influencer, which combines their audience size with the engagement they've delivered for other merchants on Dealspotr.
Influence.co
Influence.co offers a free influencer directory of 60,000 influencers. You can search by influencer category and location. Our favorite part is the slider for Instagram followers, which you can narrow to only show nano-influencers with 1,000-5,000 fans.
You can reach out to up to 30 influencers through the platform and save 3 influencer lists per month for free. If you want to conduct unlimited outreach, searches, and manage campaigns through the platform, you'll need to upgrade to the Business Pro version for $159/month.
Influenster
Influenster is a product discovery and reviews platform. Influencers can register with the site to receive free products in return for a social media and blog product reviews. In addition to sending individual products direct to influencers, Influenster also curates product packages to give influencers a broader impression of your brand for review.
Brands can select from different campaigns, such as blog reviews or social media advocacy. Pricing is not available on the website.
Find your nano-influencers
Of course, we're not saying brands should drop larger influencers in favor of working exclusively with nano-influencers. In order to reach the widest swath of consumers possible, you should include a variety of influencers in your marketing mix.
What we are saying, however, is that the right nano-influencers can drive some of the best results for your brand, for the lowest price out there.
Start enjoying those results. Search for your nano-influencers today on Dealspotr.
Get influencer marketing insights from Dealspotr in your inbox.
This guide was published on December 3, 2018
, and last modified on December 3, 2018
.