IGTV: Is It Worth Your Brand's Time?
About the Author

Hi! I'm Andie and I am a Marketing Coordinator here at Dealspotr. I work with influencers, write content for the Dealspotr blog page, and control all digital marketing for Dealspotr's social media sites.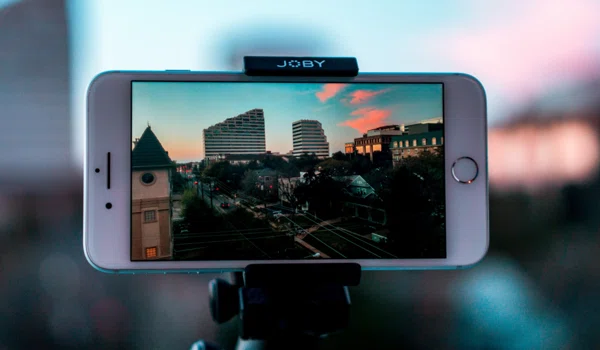 What Is IGTV
IGTV is a vertical video app within Instagram that launched in 2018. Unlike video posts on your Instagram feed that last up to one minute in length, IGTV videos can be up to an hour long. Like a normal television, IGTV videos immediately start playing when you open the app. IGTV also has channels like televisions do, except on Instagram, each creator is a channel. Anytime you follow someone new on Instagram, if they have an IGTV channel, it will show up on your IGTV feed.
Who Uses IGTV
The new IGTV app is mainly being used by people who want to share their videos in vertical form, since the number of people viewing video content on their cell phone devices is drastically increasing. Instagram Stories are also viewed in vertical form, and only took about two years for them to grow into a widely used feature on the app. This is why creators are looking to make vertical content on IGTV now, because when IGTV becomes more popular in the next year or so, they will be on top of the market already and will have lots of content to share with their followers.

Some brands and businesses are also starting to use IGTV, but it's clear that their content on IGTV is not as viewed as it would be on their YouTube page or Instagram posts. Companies like GQ, The Dodo, and ABC News all have IGTV channels, but a lot of the channels you'll find on your feed come from influencers that might be relevant to you! A lot of content creators have started to share their videos on IGTV, both transforming old videos into vertical format, as well as creating new vertical content for us to enjoy on our phones.

The target audience for most IGTV videos is: us! A large number of people own smartphones and use Instagram, so the target audience for content creators is everyone who has an Instagram account and watches content on their phones. A lot of us are on our phones constantly (guilty) so IGTV is targeting people who want news updates or content to watch directly on their phones without having to go into another video app or turn our phones sideways to view the full video.
Benefits Of IGTV
Video Is The Future
According to WordStream, more video content is uploaded online in 30 days than the major U.S. television networks have created in 30 years. In addition, one-third of all online activity is spent watching videos. This is important for businesses to know, as they should start making video marketing an integral part of their marketing strategy to get in on this huge trend.
It's Cheap
IGTV is content made on your phone, for viewers using their phones, so it requires to expensive equipment. Content creators can film their stuff right from their cell-phones, and users can view their content through their Instagram app; no fancy cameras or filming equipment necessary!
Easy As Pie
Using your phone to record yourself or other people is becoming second nature. So, IGTV is a really easy way to get your content out there. Filming is easy, editing is easy, posting is easy, and viewing is easy. No other technology or gadgets are required to pick up your phone and film a vertical video for Instagram. So why not try?
Brand Spanking New
This form of vertical video on IGTV is completely new, and not many people are taking advantage of it yet. Being one of the first few businesses or influencers to use IGTV thoroughly, and get the hang of using IGTV for social engagement, can make a huge impact on your brand's growth. This is a great opportunity to get ahead of the pack and learn what to do (and what not to do) on IGTV before everyone else does.
IG Wants You To
Instagram will incentivize you to use IGTV because it's their new tool, and they want it to grow! You are able to swipe up on IGTV videos for promotional purposes, and you can also link things in your video descriptions. This is huge, because there is no other place on Instagram that you can directly link URLs on your content, besides in your profile's bio. Since Instagram wants you to use IGTV, take advantage of these perks while it's still shiny and new!
Rise Of Mobile Phone Videos
Impacting Social Media
If you think about all of the social media apps you use on your phone - primarily Snapchat, Facebook, YouTube, Instagram, Vine (RIP) - they all are content sharing tools that allow your followers to see your photos and videos in vertical formatting. Facebook has their Facebook Live feature, as well as the ability to view any uploaded video in a (smaller) vertical format without tilting your screen, Snapchat uses a vertical format for videos and photos, Vine used to be an app for short video clips to easily scroll through and watch on your phone, and Instagram has Stories which are done vertically. Youtube is the only app we frequently use for video content that requires us to tilt our phones horizontally to watch the content. While YouTube is a huge app and many people watch YouTube videos all the time, IGTV seems to be a future threat, if users prefer getting content directly on their phones without switching to a horizontal viewing screen.

Snapchat was a huge shift in mobile phone use, giving users a way to send video and photo content on a vertical screen. Instagram Stories came next, and has blossomed into a widely impactful way to share stories and content on a vertical phone screen. Video is the future, and IGTV is the next vertical video tool to get your content viewed (and viewed easily) by the consumer.
News Consumption
As social media has grown over the years, news channels and brands have turned to these channels as a way to spread their stories. Facebook is an easy place to find articles and blogs shared on your newsfeed, Snapchat has a Discover page where you can get shortened video content from news channels, and now Instagram has IGTV!

Instead of turning on a television and waiting for the evening news to come on, a lot of smartphone users just have to tune into their social media platforms to get news updates each day. This is a huge market for younger generations who use these platforms daily, and is a great way for news channels and businesses to spread their content in an accessible and easy-to-read (or watch) way.
To Join Or Not To Join
Is IGTV right for your business or brand, and should you take the plunge and join? Let's see why or why not.
Not Much Engagement
Brands with a lot of followers are having trouble getting a lot of views on IGTV. Buffer, an app and website designed to help manage your social networks, said they had about 41,000 followers but their IGTV video got less than 500 views. Clearly, there is something wrong with the engagement ratio there, and other businesses and influencers are having a similar issue. Is it worth it then to create a video for IGTV and not get the engagement in return?
Hard To Reach Viewers
IGTV has different categories of videos you can browse when you open the app. The four categories are "For You," "Following," "Popular," and "History." These show you videos targeted for you, videos that others like watching, and also videos you've watched in the past if you want to see them again. IGTV also has a search bar, where you can type in keywords to find channels or creators on IGTV.

The main downfall of this search bar, however, is that you have to type the right name to find what you're looking for. By this, I mean if you type "hair," you don't just see a bunch of IGTV videos about hair. A list of users with the word "hair" in their Instagram name pop up, instead of topics involving hair. The search bar makes it hard to reach viewers, because your name has to correlate directly with what users are searching for, instead of the niche your video content is in.

One main way brands can get users to watch their IGTV videos is by using the swipe-up feature in Instagram stories. By doing this, brands can direct users to view their IGTV channel, but there is no other way to promote your channel directly on your profile.
Not Attention-Span Friendly
While IGTV videos are great for people who don't want to watch YouTube videos in horizontal form, they are also much longer than the average attention span on social media. Vine was popular, not only for the funny content people made, but because the content was only 6 seconds long and users could watch a lot of videos in a short time, and not need to pay too much attention.

A downfall of IGTV might be that videos can be up to an hour long, so users have to commit a longer period of their attention to the content they are watching on Instagram. YouTube videos are often watched on computer screens, which can also be played in the background while people use their phones. If users watch IGTV videos on their phones, they can't play them in the background while doing other things. This is a big reason why the attention span of today's smartphone users may become an issue for IGTV taking off.
Too Early To Tell
IGTV was only launched this year, so it is still really early to tell whether it will grow into a huge hit, or if users and brands won't get great use of it. Instagram stories were first seen as a "copy" of Snapchat, and users didn't see much use of it. Now, Instagram Stories are very large assets and people love using them for engagement and content creation. Hopefully, IGTV will turn out the same in another year.
How Your Business Can Start on IGTV
Repost Horizontal and Square Videos
If your personal brand or business has video content on YouTube or Facebook already, a good idea to start out is to convert those into vertical videos. Videos in a square format, typically ones you've posted directly on Instagram, can be adjusted to fit a vertical screen as well. Similar to horizontal video editing, using videos you've already made, but reformatting them to fit the new IGTV vertical screen can help get you started on IGTV with content you've already created. This may take some editing and formatting skills, but using content you've already made is a great way to start getting good content you know your followers like onto your IGTV account.
Use Your Phone
Filming content on your phone is easy and fast. Your business can get started by simply picking up a smartphone and filming around the office. If you don't have a professional videographer on the team, or you don't use any fancy equipment, using your phone to get some fun and quick content on your new IGTV channel is a great way to be fast, be real, and let your followers see what your business is all about without spending a lot of money on equipment and editing tools.
Think Long-Term
While IGTV is still new, the best time to get your content on a new channel is now. Even if results seem slim at first, you have to think long-term when tracking engagement and goals. Once IGTV starts growing and users start using it more for video viewing and news consumption, your content will gain a lot more engagement and your patience will pay off. All you have to do is wait for people to catch on to IGTV, and think long-term when creating content for your channel.
Build Your Brand
Very few small brands and influencers are using IGTV right now, so getting your own channel this early on is a great way to build your brand. Share content and news with followers that they can't find on other sites, and set yourself apart!

IGTV could soon be competing with YouTube for online video content, so being a large IGTV channel will help your business grow into a large competitor in the video world. Once more brands are on IGTV, yours will be bigger and better sooner because you started early when no one else was using it.
Tips For Your Videos
Plan Them Out
Make sure your videos align with your brand's goals. Give the videos purpose, and create content that strengthens your brand's voice and presence, without being disingenuous.
Include A Call To Action
Once you have your videos planned out, make sure you know what the next step is. If you want your followers to learn more, include a link. If you want them to follow your page to get more updates, tell them! If you're looking for views, comments, and likes, ask for them. Including a call to action gives your followers something to do to keep in touch with you and your future posts.
Be Consistent
While IGTV is a new platform we get to explore, you don't want your videos to be disconnected from your other media channels. Make sure your IGTV videos remain consistent with your other content in their tone, voice, and message. Keeping this consistency will help retain your followers and keep your new IGTV channel in line with your brand and values.
Be Authentic
Don't just post to post. Creating videos is a great way to connect to your audience and give them an inside look of your business and brand. Making content that is genuine and true to your values is important in maintaining a positive relationship with those followers. So be authentic! Post things that help your followers learn more about you and what you're all about.
Experiment
IGTV is still so new, so have fun with it and experiment! You can try posting so many different kinds of content (see below) so try a few and see how your followers react. With so few users of IGTV right now, this is the best time to experiment with different content and see what works best for you and your viewers.
Research
Look up successful IGTV videos and channels that are out right now to see what good content looks like! Again, the search tool is tough to use, but click the "popular" tab is a good way to see what users like to see and what makes for a good vertical video.
Measure Your Success
There aren't set standards for what makes a good IGTV channel yet, so make your own! Track your engagement, see what works well and what doesn't, and measure your successes based on what your own standards are at first. With so few benchmarks out there right now, you get to experiment and think long-term when measuring the success of your channel.
Types Of Content
Tutorial Videos
Showing your followers what your products are and how to use them is a great way to introduce your brand to new people. Viewers will get to see what you do in real time, and learn about your brand and products directly from you. Whether you make cooking tutorials, makeup tutorials, or how-to tutorials for your product, this content allows you to build a channel filled with videos that users can always refer back to when needed.
Hosted Q&A Sessions
Answering questions from your followers is a fun and smart way to increase engagement and give your followers information about your brand and products. You can use the question sticker on your Instagram Story to ask your followers their most pressing questions, and then post an IGTV video answering them all! When new products and new questions arise, you can add additional Q&A videos to your channel and keep viewers updated.
Weekly Or Monthly Segment
A best practice would be to treat IGTV like a normal television channel your viewers tune into. Uploading your videos on a weekly or monthly basis, as a television show would air, keeps your viewers on top of your content and makes your channel predictable. This consistency will help retain followers and set a standard for when they can expect new content to watch.
Product Reviews
A lot of businesses and influencers use their blogs or YouTube channels to do product reviews, often sponsored by the brand they're reviewing. IGTV is a perfect opportunity to tune your followers into your un-boxing videos or product review videos, and get them engaged with you more hands-on. While reading a blog review is a nice way to give followers a detailed step-by-step of your experience with a product, letting your followers see you use the product is a fun step up that can set you apart.
Takeaways
IGTV is still a new video tool that has the potential to grow into one of the biggest video consumption tools around. Right now there are still kinks to be worked out and little engagement growth so far, but this is the perfect opportunity for your business to build an IGTV channel and try new marketing strategies using vertical video creation on the app. So then, is it worth it? I'd say it is.
Get each week's best deals from Dealspotr in your inbox
This guide was published on January 2, 2019
, and last modified on January 2, 2019
.