Instagram Contests: The What, Why, and How
About the Author

Hi! I'm Andie and I am a Marketing Coordinator here at Dealspotr. I work with influencers, write content for the Dealspotr blog page, and control all digital marketing for Dealspotr's social media sites.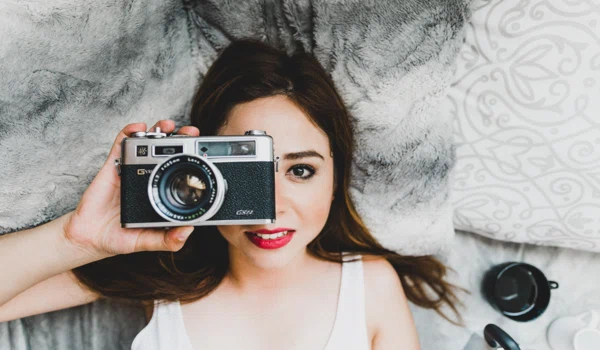 What Is An Instagram Contest
Instagram contests are ways for brands and influencers to boost their social media engagement. Contests, or giveaways, drive more traffic to your Instagram profile and encourage followers to engage with your content in hopes of winning a prize.

Running a contest requires easy-entry for users, and must have clear rules about how to enter and how to win. By making the rules clear, you can easily gain likes and new followers from users who can quickly enter your contest.
Following Contest Rules
Merchants and influencers don't have free reign when posting a contest. There are legal rules and Instagram terms and conditions that one must follow in order to properly post a contest. Doing this will protect your brand from any trouble involving the contest, and will ensure your contest is successful.

Make sure you follow the legal rules in your region. If you're including entries from users outside of the USA, you might have a more difficult time with the rules surrounding contests. It is best practice to read the regulations in your area and make sure you are not breaking any rules when posting a contest (or when providing product to a winner), especially when using sponsored content.
Make Sure Instagram Isn't Involved
Instagram's guidelines state that you must release Instagram from any part of the contest, and you must claim full responsibility for the entries and winner(s). Acknowledging that Instagram has nothing to do with your brand's contest or giveaway is important, so make it clear that Instagram doesn't sponsor your contest in any way.
Don't Let Users Tag Your Photo
When setting the rules for entering your contest, you must be sure that users don't have to tag your photo with their own hashtags or profiles. This is because Instagram can label your content as spam if you ask users to tag themselves in a photo they aren't in, or to add hashtags to your photo that are not relevant to the content.
How Do You Run A Contest
Set Contest Rules
All Instagram contests have to have a clear set of rules on how to enter and win. The most common rules include liking the contest post, tagging friends in the comments section, following the brand's Instagram profile, and even reposting the contest photo and tagging the brand. The rules are entirely up to the brand or influencer who is running the contest, but it is important to make the rules clear and easy for all users to do without much effort.

After the rules are set, the contest has to be clear on when and how a winner is chosen. Setting a date and time for the end of your contest is the best way to ensure users know when to enter and when to expect the winner announcement.
know why you Should post
In order to successfully run an Instagram contest, you have to have a clear goal (or goals) for why you're running the contest. Most goals include increasing engagement or gaining new followers, but some brands and influencers run contests to ensure their followers stick around and are faithful to them, knowing they run fun contests and give away free products.

Whatever the goal may be, make sure you have an understanding of why you're running a contest so you can track whether your contest was successful in achieving that goal.
Plan Big Details
After setting a clear goal for your contest, you have to plan all of the high-level details of running your contest.

What are the rules of the contest? How many times can users enter? How do they enter? How long does the contest last? When and where are you announcing the winner? Are you using a special hashtag for your contest promotion?

All of these questions are important to answer when planning your contest to make sure it is done successfully.
Find The Perfect Hashtag
Branding your contest(s) with a hashtag can help gain views or engagement on your posts. It will also help track entries to your contest if users have to post something and tag you in it in order to enter. If you plan to use a hashtag, include it in every form of content you post about the contest, making sure users know to use the hashtag when they enter. You also want to be sure your hashtag is unique to your brand and contest, so it isn't being used by another Instagrammer.
Create A Graphic
If you are posting your contest on Instagram, you need a unique and eye-catching graphic to draw users into your post. This can be a photo you have taken, a photo of the prize, or it can be a texted-filled graphic specifying the kind of contest you're running.

Two great sources for graphic creation (or curation) are Canva and Unsplash. Canva is a free site that allows you to create text-filled graphics and art designs using themed templates. You can pick the size of the graphic, change the colors of the background and text in the design, and add personalized messages and photos to each of your own designs.

Unlike Canva where you can design your own graphic, Unsplash is a site where users post their edited photography and allow anyone to download it and use it for free! The great part about Unsplash, is that you get professional looking photos that are already edited and have no copy-right issues behind them. This is a great way to use nice, eye-catching photos to post about your Instagram contest.
Make It Easy To Enter
This is a recurring concept, but making your contest easy to enter is essential to its success. Most users use Instagram on their cell phones, so the fewer clicks/taps/comments users have to do in order to enter, the better. If the rules are not clear, users might message you asking for more details and that can get tough to track and return everyone's messages. The success of your contest relies on having few, easy to follow, straightforward rules.
Pick A Prize
Instagram contests come in a lot of different forms, most of which give the winner a gift or prize. Picking this prize (and picking a good one) will help increase the number of entries you get. If your prize is valuable, it will encourage users to enter your contest. You don't want it to be too valuable, however, because you want people to enter who are genuinely interesting in your brand and who won't unfollow you as soon as the contest is over.
Decide How The Winner Is Chosen
Once you have created the contest, set the rules, and picked a hashtag and a prize, you have to figure out how you will choose the contest winner. One way to pick a winner is to figure out who entered the contest the most times. If your rules say users get 1 entry for every 3 friends they tag, the winner would be someone who tagged loads of friends in the comments section. If your rules say users get an extra entry if they repost your contest graphic, then someone who went the extra step to do so will likely win.

Another way to pick a winner is to quickly scroll through all of the comments and entries, and put your finger on a winner. That is a random and quick way to choose one of the entries to be the prize winner.

The third way to choose a winner is to pick the best entry/post. If your contest included creative replies or content creation from your followers, you just have you review all of the entries and pick the best or most creative one to be the winner.
Don't Make It Last Too Long
If the winner of your contest isn't announced for a month, users might get tired of waiting and unfollow you. Or, users might not be as interested in entering a contest that seems to have a far end date. Making your contest short, but also long enough to attract a good number of entries, is important to the success of the contest. Think about doing a week-long contest, or perhaps two weeks, to ensure you get a lot of entries and also so your followers get to know who wins quickly.
Promote Your Contest
Use the Instagram boosting feature to help get your contest seen. This is a great way to reach new viewers and gain new followers, while only spending a few dollars on the extra engagement. Boosting also allows you to reach targeted audiences, so you can choose who you think would be most interested in your contest based on your brand or the prize they would win.

Another good practice is to cross-promote the contest on your other social media sites. If you start the contest on Instagram, post about it on your Facebook and Twitter so that users from different social sites can check out our Instagram and enter as well.
Measure Results
To measure the results of your contest, refer back to your main goals. Was your goal to gain new followers, or to get a ton of likes on your post? Tracking the results and success of your contest can be done by measuring the following:
Number of likes on your post
Number of comments on your post
Number of entries into your contest
Number of reposts your content received
Number of people reached by boosting your post
Product purchases after posting your contest
Website traffic driven from your contest
Measuring any kind of results from your contest will help determine whether your post was successful, or if you should do something different the next time you run a contest or product giveaway on your Instagram.
What Types of Contests Are There
Below, I have outlined 8 different types of contests you can run on your Instagram page.
Like or comment to win
This contest asks your followers to like your post, and comment their favorite XYZ to enter. The contest below asks users to tag their best friends, which many contests do in order to expand the number of users who view their post.