How To Find Brands For Collaboration: A Guide For Influencers & Creators
About the Author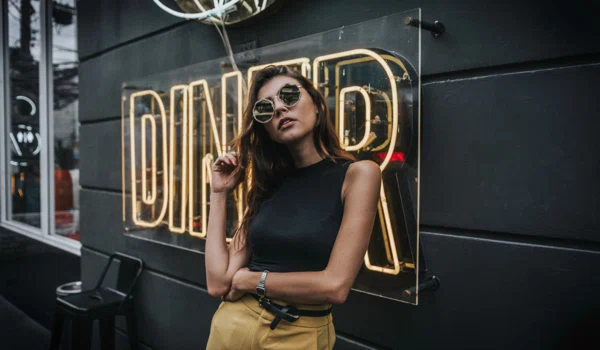 Are you new to influencer marketing, or looking for new paid collaboration opportunities? Brands and merchants all over the world are constantly trying to market their brand to new shoppers and to find ways to connect with target audiences. Influencers drive sales for brands by using their products, reviewing them, sharing these reviews with their followers, and giving honest opinions of the quality and usability of each product. In doing this, shoppers are more likely to trust the opinion of influencers they like and follow versus taking a brand's word for how good their products may be. Finding these opportunities can be time-consuming, and you might not know where to start!

As an influencer, there are many ways for you to get involved with product reviews and collaborations with brands you love. The best part is, you can get free products to try, compensation for each review you make, and even commissions on each sale you drive for a brand. Wondering how to find brands to work with? Check out four main avenues most influencers take to get connected and get paid.
Affiliate Networks
One popular way of collaborating with your favorite brands and stores is through affiliate networks. Through affiliate programs, a store or brand will supply you with a personalized link for each product of theirs you're promoting, and you'll be able to add these links wherever you'd like on your blog, in your email newsletter, etc. to drive sales. To goal here is to drive the most amount of clicks on each link, and in turn the most amount of conversions, or completed purchases, on the store's site. While some affiliate partnerships will compensate you just for clicks driven, many focus mainly on conversions when paying out their blogging partners. If someone clicks on your link and ends up buying the product or service on the other end, you get a cut of the sale in the form of commissions.

If you are interested in working with a particular brand or store, you can go directly to their website and inquire if they have an affiliate program for influencers. Affiliate networks are platforms that host thousands of affiliate partnership opportunities from merchants. You'll be able to apply to join affiliate programs from these merchants, and the platforms usually provide services to help you drive the most conversions with your affiliate links.

In terms of compensation, the amount you make from affiliate marketing is based on the amount of conversions you drive from your site. As with many monetization factors here, the size of your blog is a big factor here (naturally, the more visitors, the higher likelihood of a checkout).

You can find your favorite brand's affiliate platform by googling for "X brand affiliate program" and clicking on their designated affiliate page, or you can alternatively go to the brand's home webpage and search the footer for an affiliate link (see example below). This will bring you to their program and sign up page, where influencers can apply to be part of an affiliate network for their favorite brands and products.
Ambassadorships
Like affiliate networks, ambassadorships are influencers wanting to work with brands that they love, and get compensated for their promotions. A good ambassador candidate is someone who already uses/buys/loves the brand, and maybe even already promotes it on their own without a partnership in place.

Instead of earning commission per sale driven, ambassadorships are where a brand can pay you a flat fee per week or month, and expect you to do a few things in return. This could mean influencers posting on social and tagging the brand twice weekly, including the brand in a round-up blog post or video once per month, or even attending events to promote the brand in person (on college campuses, for example).

Other payment models can be set up, too. You might be paid for each referral you drive, or paid separately for each post you do to promote the brand. In some cases, you might not be paid at all, and in this case you should make sure that the free product or other benefits you're getting outweigh the amount of time, work, and effort you're putting in.

Like affiliate networks, you can simply Google "X brand ambassador program" to find brand's dedicated ambassador webpages, or find someone in your network that you know is already an ambassador for that brand or product. This might be tricky, as not all brands offer ambassadorships, and they aren't an easy gig to land. Brands can be very selective when choosing influencers to represent their brand and values, and the payoff may not be worth the effort (or there's no monetary payment at all).
Social Media
Different social media platforms, like Twitter and Instagram, are great places to search for sponsorship opportunities on your own. Hashtags play a big role in this, giving brands a way to source new writers and content creators without doing direct outreach. Twitter, for example, has popular hashtags like #bloggersneeded and #influencerswanted that brands use on their posts to find influencers looking for sponsorship opportunities and ambassadorships (see below).

Instagram has similar tools that help influencers collaborate with brands. They have key tags such as #influencerswanted and #sponsorshipopportunities used on posts to get interested influencers to DM them for more information. This is an easy way for influencers to find brands that are looking for immediate help running campaigns or promotions for their brand.

Influencer Marketing Platforms
1) Dealspotr
At the top of the list, we have the Dealspotr Marketplace. (Shameless self-promotion? Slightly biased? Maybe. Check us out and you'll quickly realize why!) Dealspotr has an influencer marketing platform that caters to brands and influencers who wish to collaborate on sponsored review posts. Dealspotr is also a deal-sharing platform, sharing more exclusive discount codes than any other deal site. It architects its influencer marketing campaigns around exclusive, unique discount codes. When influencers run campaigns, the merchants are required to provide an exclusive discount code which is customized for each influencer promoting their brand. In this way, influencers receive a unique offer for their readers, which helps increase conversion rates in influencer campaigns.

Dealspotr also does not allow for fee negotiation for influencer rates. The site uses a proprietary algorithm which analyzes each influencer's engagement metrics (likes, comments, views, etc.) to assign them an "Influence Score" which determines how much they get paid to promote each brand. Dealspotr's algorithm is designed to bypass commonly manipulated signals such as purchased followers and inflated traffic.

Influencers of any size can join the platform, and there is no minimum following required to sign up. Influencers apply to campaigns they have interest in, while brands can also reach out to influencers they want to work with. Campaigns can provide a free product as compensation, the influence fee as compensation, or both a fee and free product as compensation for the campaign completion. Dealspotr also has a roundup feature, which allows influencers to work with multiple merchants and receive their influence fee from each of those brands for creating just one piece of content (often in a gift guide fashion). This is a great way to make a lot more money, and only having to create one review blog or video for multiple brands.

Social Connections: Get verified with YouTube, blog, or Instagram, can connect Twitter, Facebook
Joining: Free for influencers to join
Payments: Fee set by influence score (based on social media engagement), 20% fee per campaign for influencers, influencers can be paid via PayPal or Amazon Gift Card, fee or free product (or both) campaigns available, roundup post feature to earn more money
2) BrandSnob
BrandSnob is a gifting platform for brands, Instagrammers and their agents that makes it easy for brands to gift influencers products or services in exchange for branded content and authentic reviews. They are only running as an iOS app, meaning they do not have a webpage and can only be used on your Apple phone (not available for Androids). Influencers that apply to join their platform are connected only via their Instagram accounts, and must have a minimum of 5000 followers to be accepted. Merchants that open campaigns on BrandSnob are charged a $95 flat fee, and influencers are deducted a 10% fee from their compensation for completing a sponsored post. There are no other subscription or booking fees beyond that.

Social Connections: Instagram only
Joining: Free for influencers to join, must have 5K Instagram followers
Payments: 10% fee per campaign for influencers, $95 campaign charge for merchants, make brands an offer and negotiate payout
3) Markerly
Markerly makes it easy for influencers to connect with top brands and awesome services. Once you are approved to join their site, you are not able to browse campaigns and apply for brands you have interest in. Instead, Markerly matches you with opportunities they think you'd be a good fit for. You are chosen based on your posting quality, as well as your social media platforms and whether they align with a brand and their values. Markerly is geared towards brands, helping them search through millions of influencers and social media platforms to create a network of the best influencers to collaborate with on their campaigns. The site is free to join, but you must be approved as an influencer based on a proven track record of consistent posting, follower growth, and quality content.

Social Connections: Instagram, Facebook, YouTube, Snapchat, Twitter, RSS, Pinterest
Joining: Free for influencers to join, must be accepted into platform
Payments: Negotiate fee before approved for campaign, compensated with products and/or fees
4) Webfluential
Webfluential is a site geared towards connecting influencers with brands to work on sponsored post creation. As an influencer, you can apply using either Twitter or Instagram, but then connect your Facebook, LinkedIn, YouTube, Blog, or Snapchat page to your profile as well. The main goal is to build a profile, set your standard sponsored post rates based on Webfluential's suggested rates (based on your total number of followers on each platform), show off your previous campaigns, and reach out to brands with post proposals to collaborate with them. It is up to the influencers to pitch an idea to a brand, and then up to the brands to pick influencers with the best proposals and reasonable rates to work with. Merchants can also offer bookings to influencers, if they are interested in their profile and previous work.

Social Connections: Instagram, Twitter, Facebook, YouTube, Snapchat, Blog, LinkedIn
Joining: Free for influencers to join, must be accepted into platform, must sign up with Twitter or Instagram
Payments: Suggested rates based on follower count, influencers set their own fees, only paid compensation unless brand chooses to send free product as well, merchants must pay to receive reports, 20% fee per campaign for influencers
5) IZEA
IZEA has been connecting brands with influencers since 2006. Their experience in influencer marketing allows them to streamline the workflow process within their platform and help automate the campaign creation process for brands. They offer influencer marketing and content marketing services for brands and merchants, aiding them with their influencer search and tagging system. The company has created a real search algorithm using machine learning to rank and score influencers, as well as determine the topics with which each influencer performs best. As an influencer, once you connect your social media accounts, you can choose tags and categories in order to find opportunities that correspond with your niche. You can then bid on those opportunities and write a proposal to the merchant, based on the minimum and maximum campaign fee.

Social Connections: Instagram, Twitter, Facebook, YouTube, Pinterest
Joining: Free for influencers to join, no minimum following
Payments: Fees set by merchants for their campaigns, brands have to pay for different levels of subscriptions
6) Famebit
Famebit is a marketplace connecting YouTube influencers with brands to create paid branded video content. Influencers must have 5000 followers to join the platform, but can set their own sponsorship fees. Brands can offer influencers a minimum of $100 per post, and Famebit takes 10% of the fee once a campaign is complete. This is a YouTube focused platform, so although it is free to join if you meet the requirements, only YouTube influencers can benefit from this marketplace.

Social Connections: Can connect Twitter, Facebook, Instagram, and Tumblr, but main focus on YouTube only campaigns
Joining: Free for influencers to join, 5K follower minimum
Payments: Influencers set their own fees, minimum $100 payout, 10% fee per campaign for influencers
7) Tribe Group
Marketers use Tribe to secure shout-outs and mentions from influencers. You start with a campaign brief targeting a segment of influencers that supports your product, and then interested influencers submit relevant posts promoting the product. If your content aligns with the brand, you are paid to post it on social media. The influencer sets the price for each post. The quality of an influencer's social media content is taken into account when chosen for campaigns. The primary platforms used on Tribe are Facebook, Instagram and Twitter. While the platform says content is valued over follower count, there is a minimum of having 3000 followers to join.

Social Connections: Twitter, Facebook, Instagram
Joining: Free for influencers to join, 3K follower minimum
Payments: Influencers set their own fees, brands pay 20% fee in addition to Tribe
8) REP
REP is a newer platform, which is free for users and brands alike. This platform's main focus is providing brands with micro-influencers (less than 5K followers) for their budgeted campaigns. The platform supports Instagram and Facebook accounts, and it offers you free product, paid, or pay per click collaboration opportunities. The compensation per influencer is set by the brands, and typically follows a $2 per 1K followers calculation.

Social Connections: Facebook, Instagram
Joining: Free for influencers to join, no follower minimum, supports micro-influencers with less than 5K followers
Payments: Brands set fees, three ways to be compensated (product, fee, pay per click)
9) BrandBacker
BrandBacker is an end-to-end marketplace and campaign management platform that emphasizes content creation capabilities. They help brands connect with influencers, then help with the creation of specific types of content, including surveys, giveaways, social campaigns, and live events. BrandBacker provides a Team Manager to each brand account who helps build the right team of influencers and manage each campaign. The focus on this platform supports beauty, fashion, lifestyle, parenting, food, and travel niches of influencers. BrandBacker is another site that supports micro-influencers with fewer followers on their social accounts. While the site is free to join, influencers have to request to be part of the platform. Once a campaign is listed, influencers have 10 days to apply. The brands then have about two weeks to choose their preferred influencers to run the campaign.

Social Connections: Sign-up with Facebook, Instagram, Blog, can connect YouTube, Twitter, Pinterest
Joining: Free for influencers to join, no follower minimum, supports micro-influencers, need to be accepted into platform
Payments: Influencers set their rates and get paid per post, not per click
10) Scrunch
Scrunch is a data-driven influencer marketing solution where marketers search for bloggers and social media influencers. The platform uses an outreach tool to discover, contact, and manage influencers all in one place. Scrunch supports influencers of all sizes, active on their Facebook, blog, Instagram or YouTube pages. Being such a large network, Scrunch is a great way for brands to reach out to influencers of all sizes in all niches, and save lists of influencers to use for future campaigns.

Social Connections: Facebook, Instagram, Blog, YouTube, Twitter
Joining: Free for influencers to join, no follower minimum, supports micro-influencers
Payments: Influencers set their rates
11) Takumi
Takumi is an Instagram based platform to connect large brands with smaller and mid-range influencers. There are strict criteria for campaign approvals, including content not being "ethically challenged." Influencers are notified of new campaigns, and can express their interest in working with brands they love. The guidelines for each campaign are set by the brand, and payment is only given to influencers if all the requirements and criteria are met. Influencers need 1000 followers or more to use Takumi, and it is free to join. They guarantee a 48 hour payment-to-bank wait period for completed campaign payments.

Social Connections: Instagram only
Joining: Free for influencers to join, 1K follower minimum
Payments: Fee set by brands, no commission given to Takumi from influencer fee, 2 day pay to bank account
12) CJ Affiliate
CJ is a big affiliate platform, connecting brands and influencers to track "pay per click" sponsored posts. Brands are able to set commission rates for influencers, paying them per conversion on their review post. Influencers must have a blog or website to join this affiliate network and create the content brands are looking for. Since it is an affiliate network, influencers are only paid if their campaign content drive clicks and sales for the brand they're working with. This makes it a little big harder for influencers to make money fast, but if done right, influencers can make a lot of money instead of one flat fee for their post.

Social Connections: Blog or website only
Joining: Free for influencers to join
Payments: Commission rates set by brands, payment given to influencers per click/sale driven from post
13) Rakuten Marketing
Rakuten Marketing is an affiliate site designed for influencers to partner with different brands and earn commissions directly from their posts/website. Their platform supports only websites and blogs, driving sales and clicks for the brands influencers collaborate with. Their affiliate network can work with 202 countries and regions in 25 different currencies for campaign payments, which makes them a great international tool for influencers not based in the USA. Rakuten is helpful for brands and influencers alike, using tools to make affiliate marketing easier to use and measure. Their platform is less user friendly than some other influencer marketing networks, requiring a lot of personal and financial information upon signing up, and seems to be driven more for business growth and optimization.

Social Connections: Blog or website only
Joining: Free for influencers to join (must provide very personal and financial information)
Payments: Commission rates set by brands, payment given to influencers per click/sale driven from post
Time To Get Started
There are many ways influencers can find collaboration opportunities with brands, and not all of them include the same amount of effort (or payoff)! There are certainly cost-benefits for each avenue an influencer might take, but it all comes down to what your goals are. If you think you can drive a lot of sales for a company by posting a product review to your thousands of followers, then perhaps an affiliate network is a good route to take. You can make more money that way, getting commissions off of every sale you help the brand make. If you're a smaller influencer and are just starting to break into the influencer marketing network, then there are plenty of platforms you can join to help connect you with smaller brands who pay flat fees for sponsored posts, rather than only getting paid for driving sales.

Whether you're about to start your first marketing campaign, or have been doing sponsored post creation for some time, there are many opportunities for influencers to get connected with different brands and earn money by marketing products to new shoppers. Finding the right platform that is easy to use and has all of the features you need to be successful can be tricky, but hopefully this list can steer you in the right direction.
Get influencer marketing insights from Dealspotr in your inbox.
This guide was published on November 15, 2018
, and last modified on November 15, 2018
.