Twitch Influencer Marketing for Non-Gaming Brands: Find Twitch Influencers & Campaign Inspiration
About the Author

Amelia is a writer, content marketer and SEO strategist who spends her days trying to crack the code of Google's mighty algorithm. When she's not working, you can find her running around town with her dog Rockefeller.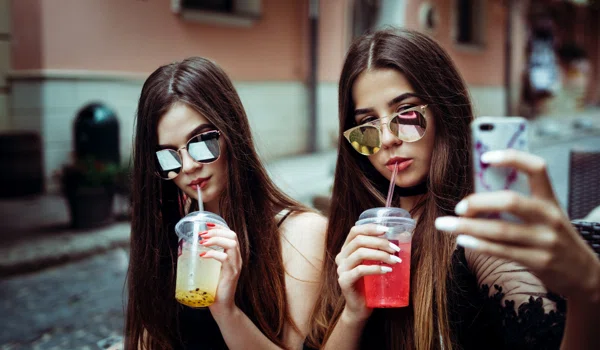 When you think of gaming, you think of Twitch. Twitch is the live streaming platform for gamers. It's also the platform that made video game influencers a thing. The top Twitch earners make tens of thousands of dollars a month.
But just because Twitch is for gamers, doesn't mean it's only for gaming brands. Rather, Twitch is a prime influencer marketing platform for any brand that wants to reach gamers, whether they're in the gaming industry or not.
Heads up: if your brand wants to reach young men between the ages of 18 to 34, that includes you.
Twitch holds huge promise for non-gaming brands who want to connect with an enormous audience of young male consumers. On Twitch, brands have their choice of options when it comes to collaborating with gaming influencers, from sponsoring individual players to large tournaments. There's also affiliate marketing opportunities, product giveaways, unboxing video reviews, and more.
If you're ready to dive in to all Twitch has to offer your brand, keep reading. We cover how influencer marketing works on Twitch, where to find Twitch influencers, and share a few influencer campaigns to inspire you.
The value of influencer marketing on Twitch
How did Twitch become so influential? In large part, it's because Twitch makes it so easy for its streamers to make money from the platform. Gamers make money through subscriptions (fans pay for extra perks like shoutouts, private streams, and ad-free streams), in-video advertising, outright donations, affiliate marketing, direct merchandise sales, and, of course, brand sponsorships.
As a result, Twitch has become more than the most popular social platform for gamers. Today, it's the most popular live streaming platform, period. As of November 2018, the platform is home to 3.6M active streamers, 45K channels, and over 866M hours of watch time.
The platform claims 15M unique daily visitors, the average one of which spends 95 minutes watching content on the platform every day. Compare that to other influencer marketing networks like Facebook, Instagram, and Snapchat, whose spent time metrics all clock in at under an hour. Even YouTube only claims about an hour per day.
Twitch influencers deliver high engagement
The reason Twitch can be particularly lucrative for brands is because of that engaged audience. Twitch offers brands a gateway to influencers with an avid fan base who watch with their eyes glued to their screens. It's a captive audience that's not going to stop watching, even if the influencer starts mentioning a brand.
Plus, because Twitch has created a platform where gamers profit primarily due to the patron-like relationship they have with their fans, fans feel personally invested in supporting the streamers they follow. That makes them more likely to purchase from sponsoring brands.
This isn't conjecture. Over 80% of Twitch users agree that sponsorships are good for the gaming industry, and they're open to brands sponsoring gamers. Twitch users support advertising, because it supports the streamers they know and love.
Brands can reach niche audiences
Twitch offers even more to brands. One such benefit is its highly targeted demographic. 81.5% of Twitch users are male, and 55% of them are millennials. Partnering with a Twitch influencer allows brands to zero in on a specific age group of male consumers.
Although, Twitch's female audience is growing, too. Brands can just as easily target female gamers by supporting their favorite influencers.
Non-gaming brands are winning on Twitch
According to Nielsen, nearly half (42%) of esports influencer marketing sponsorships were represented by non-gaming brands in 2017.
As you can see from the list above, many of these industry verticals are not endemic to the gaming industry. In fact, at first glance, some of them may surprise you. It makes sense for headsets and hardware brands to sponsor Twitch influencers, but for some—like energy drinks and fast food—the connection's not immediately apparent. That is, until you consider how gamers fuel themselves while they do all that gaming!
Even if your brand doesn't fit into one of these categories, that doesn't mean you won't be successful on Twitch—far from it. As long as your audience is there, and you find the influencers who vibe with your brand, you can be successful. You just need to ensure, above all else, that your sponsorship appears authentic. Authenticity and transparency are key values for millennials, who make up a majority of Twitch users. Don't give fans a reason to ignore your influencer marketing.
How to find Twitch influencers
Now that you're on board, it's time to find your Twitch influencers.
The big names on Twitch include Ninja, DrLupo, Lirik, and Markiplier. These guys have follower counts ranging from 800,000 to over 12 million. Finding the biggest Twitch stars is as easy as searching Google, as their success has warranted coverage in publications like Forbes, Digiday, and others.
Since they're so popular, they're also the most expensive influencers to work with.
For most brands, it makes more sense to go after smaller influencers instead. You can find these right here at Dealspotr. Navigate to our Gaming Influencer directory and type in "twitch" under Filter by Keyword. This will show you all the Twitch influencers in our marketplace.
One benefit to using Dealspotr to find your influencers is that we give you much more information than just a name, bio, and follower count. We also assign each influencer our proprietary Influence Score, which takes into account their engagement on each platform, as well as the results they've driven for other brands on the platform. You can see how influential your influencers are outside of Twitch, giving you the opportunity to take your campaign across platforms for expanded reach.
You can also find Twitch influencers on influencer marketing platforms like Ader, Cloutboost, Flood Interactive, and Socially Powerful.
5 examples of successful Twitch influencer marketing campaigns
Ready to brainstorm your first Twitch influencer marketing campaign? Let's take a look at a few of the brands doing it right.
Zumiez: Host a meet and greet
Want to really get in with Twitch users? Introduce them to their favorite influencer—live and in person. That's what clothing brand Zumiez did when they partnered with Twitch influencer Shroud of 5M followers.
Their sponsorship was simple. They hosted a live meet and greet with Shroud at one of their stores. Fans could meet him in person, ask questions, and win prizes from Zumiez and other popular clothing and gaming brands.
The brand was smart to run this sponsorship during TwitchCon, a massive annual event. This way, the influencer could take advantage of the trending hashtag to boost the visibility of their post. It paid off. Shroud's Instagram post earned nearly 55K likes and fans were lined up around the block (er, mall).
Hershey's: Launch your product
Hershey's also jumped at the opportunity to promote their new Hershey's/Reese's Pieces mashup bar during TwitchCon. The new candy bar combined two loveable favorites. Fittingly, the brand partnered up with two of Twitch's most lovable influencers, Ninja and DrLupo, for a 12-hour livestream.
They also happen to be two of Twitch's largest influencers, with millions of fans. What really helped this campaign go viral, however, was the influencers' promotion of it across all their platforms (each of which is massive in its own right). In addition to Twitch, they posted videos of the livestream to their YouTube channels and hyped up the event on Twitter to build viewership.
The brand did their part to promote the livestream, too, sharing it on Twitter and Instagram.
To top it all off, fans could meet the influencers in person after the livestream at Hershey's TwitchCon booth.
According to MediaKix, the campaign drove a peak concurrent viewership of over 83K followers, which was above-average for both of the influencers. It's rare for a sponsored post to outperform an influencer's regular post. This just goes to show the appetite Twitch fans have for influencer marketing.
Doritos: Make your own gaming event
Why not go big with your influencer marketing? Take things from marketing campaign to event with your own sponsored Twitch tournament.
Doritos created the Doritos Bowl, a 4 hour competition in which they pitted Twitch's top influencers against each other. Influencers like Shroud and CouRage played Call of Duty: Black Ops 4 while they gave shoutouts to Doritos. The brand even hire commentators for the game, just like a real bowl game.
To drive viewers, the brand cross-promoted on all of their own channels. By name-dropping the influencers in their own posts, the brand boosted their own engagement—along with their reputation among gaming fans.
This kind of sponsorship shows how you can let the influencers shine, and still reap the benefits as a brand. Doritos was happy to shell out the bucks to give the fans what they want: hyped-up competition amongst their favorite influencers. It's like an all star game for Twitch. The event was watched by over 16,000 people.
GUESS: Align yourself with niche influencers
This next example from GUESS shows the power of influencer marketing to niche demographics on Twitch. Instead of partnering with one of the largest male influencers, they sponsored one of the platform's smaller influencers, actress-model-gamer Adelaide Kane of 2K followers.
Adelaide streamed live during Day 3 of TwitchCon, giving a peek into the highly-anticipated event to all those who couldn't attend.
That livestream was courtesy of GUESS, a fashion brand who sponsored Adelaide and attended TwitchCon themselves. In addition to Adelaide's Instagram post below (which racked up over 116K likes), the brand featured her on their own Instagram Story as well.
By partnering with a female Twitch influencer and attending the event in person, GUESS demonstrated that they were all in on the gaming community. They know who the influencers are and they want to meet the real people in person.
KFC: Sponsor a giveaway
Even the most serious gamers have to put down the controls at some point to eat dinner. KFC teamed up with Twitch influencers DrLupo and Anthony Kongphan to persuade fans to consider KFC for dinner.
One of today's most popular games is PlayerUnknown's Battlegrounds (known as PUBG for short). In this casino royale-style game, fans celebrate their wins with the phrase "winner winner chicken dinner." KFC played into that. As the two influencers live streamed their gameplay, they encouraged fans to type "winner winner" whenever they won. This made a special KFC emoji appear and entered them into a giveaway to win a KFC gift card.
This is a perfect example of the kind of authenticity Twitch users are looking for. Knowing the "chicken dinner" phrase showed the brand was tuned into the gaming community; this wasn't a sponsorship the influencer had to shoehorn in.
Twitch influencer marketing for your brand
If the examples above are any indication, brands of all kinds can benefit from influencer marketing on Twitch. Your only limit is your imagination.
Build your brand's affinity among gamers by reaching out to Twitch influencers today. Get started on Dealspotr.
Get each week's best deals from Dealspotr in your inbox
This guide was published on December 31, 2018
, and last modified on December 31, 2018
.