Instagrammers vs. Pinners vs. YouTubers: Which is Best For Your Influencer Marketing Campaign?
About the Author

Amelia is a writer, content marketer and SEO strategist who spends her days trying to crack the code of Google's mighty algorithm. When she's not working, you can find her running around town with her dog Rockefeller.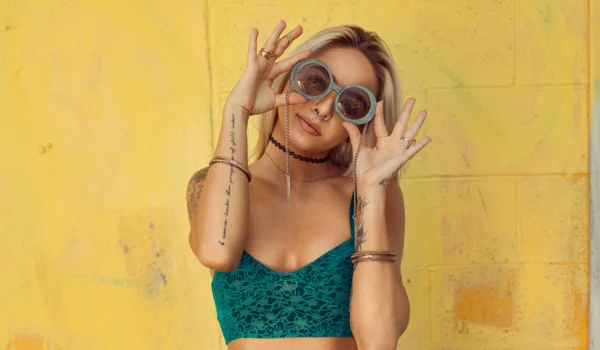 By now, everyone understands the power of influencer marketing for businesses. It builds brand awareness, deepens customer loyalty, and delivers $6.50 in ROI for every $1 spent.
The good news about getting started with influencer marketing is that we have a variety of influencer types, niches, and campaigns to choose from—from YouTube stars to local bloggers.
That's also the bad news. There are almost too many options to choose from.
If you're a small to medium business with a limited budget, how can you ensure you invest your influencer marketing dollars wisely, avoiding fake influencers and poor fits? In other words, how do you know which kind of influencer will be best for your brand goals, vision, and budget?
That's why we wrote this article: to narrow your focus and cut through the confusion. We'll break down the pros, cons, and pricing of each type of influencer.
If you're wondering whether YouTubers, Instagrammers, or Pinners are the right choice for your brand (or a mix of the three), we can help you decide which is right and how to find them.
YouTube influencers
Over 1.8 billion people use YouTube every month. It's the second most popular website in the world.
Not only are a ton of people on YouTube, but those people are heavily influenced by YouTube influencers. According to Google:
Video is taking over the internet, in large part thanks to YouTube. 300 hours of video are uploaded to the site every minute. By 2020, analysts predict over 80% of internet traffic will represent video.
Video is the single most popular way consumers prefer to consume content, but it's also one of the most difficult to produce. By partnering with influencers, brands can ensure they're represented both positively and professionally—in a high-quality video that's sure to rank well and engage, amidst an ever growing sea of video content.
YouTube influencer marketing campaigns
YouTube influencer videos are limited only by your brand and the influencer's creativity. Popular campaigns include:
Tutorial videos, where the influencer demonstrates how to use a product, in a video dedicated just to that product or as part of an assembly of products (as often seen with beauty tutorials for DIY projects).
Review videos, where the influencer reviews a product or brand.
Unboxing review videos, where the influencer films themselves unboxing a product and begin using it. This is a popular video format for high-anticipation products like video game releases, or products where there's confusion about what's included, such as subscription boxes.
Sponsored videos, where the influencer films one of their traditional videos, but it's "brought to users by" a particular brand. The influencer will give the brand a shout out somewhere in the video, and usually (hopefully), the theme of the video topic is relevant to the brand in some way.
How much do YouTube influencers cost?
There's no question about it. YouTube influencers are the most expensive type of influencer to work with. Part of this stems from the fact that their videos are very effective, as demonstrated above. It's also because their videos have the best longevity of any type of social media content, as YouTube videos remain searchable in both Google and YouTube forever.
But it's mostly because they require the most work from the influencer. Videos are time-consuming to brainstorm, film, edit, and produce. That creative energy and technical expertise i's a big part of what you're paying for when you sponsor a YouTube influencer.
YouTube influencers typically charge based on the size of their audience. For each sponsored video, you can expect to pay:
1,000 - 5,000 subscribers: $100 - $500
5,000 - 10,000 subscribers: $500 - $800
10,000 - 50,000 subscribers: $800 - $1,200
50,000 - 100,000 subscribers: $1,200 - $2,000
100,000+ subscribers: $2,000 +
Should your brand use YouTube influencers?
YouTube influencer marketing is effective for any brand that sells a product that can benefit from a visual demonstration—whether that's helping users understand how your product works, or showing them what it looks like out of the box.
YouTube influencer marketing is best for these types of brands:
Beauty brands. Over 85% of the most popular beauty videos on YouTube were created by influencers, not brands. Other good industries for YouTube include automotive, alcohol, snacks, and toys.
Brands looking to be seen as trend-setters. 70% of YouTube subscribers believe YouTubers "create and shape culture."
Brands with a large enough budget to pay for YouTube influencers. Even if you work with smaller influencers, the per-piece cost is highest with YouTubers.
Brands who want to track more than views, likes, and comments. It's easier to track the sales or visits to your website from a YouTube channel.
Brands who don't want in flash-in-the-pan content. You want your influencer content to perform well in SEO and live for a long, long time.
Instagram influencers
Instagram is the king of influencer marketing. It's on Instagram where celebrities like Selena Gomez can charge over $500K for a post like this:
Instagram hit 1 billion active monthly users this summer, and it shows no signs of slowing down.
Like YouTube, Instagram is huge. It's filled with celebrities like Selena Gomez, but it's also home to micro-influencers any brand can afford. 80% of micro-influencers prefer Instagram over other social networks, and 60% agree it is the most effective for driving engagement on their sponsored posts.
These stats match what we've seen for brands here on Dealspotr. For example, e-commerce site JClub drove 550% ROI by partnering with Instagram micro-influencers and bloggers.
Instagram micro-influencers may have a smaller reach, with a fanbase of 10,000 to 100,000 followers, but the returns they produce are spectacular. They're four times more likely to get comments on their posts than larger influencers—and the likes and views to go along with it.
However, Instagram falls short in that most influencers aren't large enough to be able to include links with their posts. Brands will need to pay an increased rate to include the link in their bio for a limited time.
Or, they can provide the influencer with a personalized promo code. This discount serves as a carrot to entice followers to go visit the brand's website—and make it easy to track any sales the influencer generates, too.
Instagram influencer marketing campaigns
Instagram influencers have a variety of content formats at their disposal, from the traditional editorial post to multi-image carousels, 24-hour Instagram Stories, and video posts. Popular Instagram influencer marketing campaigns include:
Product positioning shots, where the influencer displays the product in a beautiful way and highlights it in their caption, along with a promo code.
Giveaway contests, where the influencer raffles off a prize from the brand and fans have to comment, like, or share in order to enter, driving FOMO and brand awareness.
Influencer takeovers, where the influencer "takes over" the brand's account for the day, sharing posts and Stories on their behalf to generate new fans and boost engagement among current followers.
Mini-tutorials for recipes, where the influencer shares a step-by-step video or post about how they used the brand's product.
How much do Instagram influencers cost?
Instagram influencers charge by the post, and prices go up with the size of their audience. Here's what you can expect to pay per post:
1,000 - 10,000 subscribers: $75 - $150
10,000 - 50,000 subscribers: $150 - $500
50,000 - 100,000 subscribers: $500 - $1,000
100,000+ subscribers: $1,000 and up
If the influencer creates a video, as opposed to a photo-only post, expect it to cost twice as much. Stories may also cost a bit more, and influencers may charge a fee to show your link in their bio as well as the post itself.
Should your brand use Instagram influencers?
Because Instagram offers a variety of content types, it's a great fit for most brands. But it works especially well for these types of brands in particular:
Brands who care most about engagement. We're talking comments, shares, and likes. Instagram is a conversational hub, much more so than YouTube or Pinterest.
Brands who want to make a hashtag go viral. Working with multiple influencers in a coordinated campaign can make this happen, as can individual influencer-hosted giveaways.
Brands who want their product to look fashionable. Instagram influencers know how to make things look good.
Brands looking to increase their follower count with an influencer takeover.
Brands who aren't as concerned about including a link with the influencer's post.
Pinterest influencers
With Instagram and YouTube dominating the influencer marketing conversation, Pinterest often gets overlooked. For many brands, that's a mistake.
Pinterest may only have 250 million active monthly users, but it's growing faster than both Snapchat and Twitter, and its product discovery rates are up there with the best of them. Over 65% of Pinterest users have discovered new brands or products through the platform.
Like YouTube, the life of a Pinterest posts last thousands times longer than on Facebook or Twitter. Those algorithms heavily favor recency, while a popular Pinterest post can be pinned again... and again, and again.
80% of influencers use Pinterest, too. Unlike most platforms, Pinterest alone gives brands unique insights into the true size of an influencer's audience. Pinner profiles display both their total follower count as well as their monthly viewers:
Pinterest influencer marketing campaigns
Pinterest content leans heavily towards infographics, how-tos, and design ideas that others can save to their own inspiration boards. Popular Pinterest influencer marketing campaigns include:
Giveaways, where the influencer shares information to enter a contest hosted on your brand's website.
Step-by-step infographic tutorials that show how to create or build something using your product.
Before/after photos that show a project before and after completion, with information on the included products and how to do it in the description.
Completed looks showing a variety of fashion, interior design, or beauty products.
List posts that share a number of creative ways to use a product.
How much do Pinterest influencers cost?
Unfortunately, pricing for Pinterest influencers is kind of an unknown. Depending on the size of their followers, as well as the amount involved in creating the pin, a Pinner may charge anywhere from $10 to $500 per pin.
A reshare of an infographic your brand creates will be much cheaper than one the influencer makes themselves. However, you're going to get much more bang for your buck if you let them lead the creative direction.
Often, a Pinterest influencer also has a sizable blog readership as well, so pins may be included as an add-on for sponsored blog posts.
Should your brand use Pinterest influencers?
Because Pinterest operates as an online vision board, it tends to perform much better for certain brands over others, including:
Brands with a female-dominated target audience. Pinterest users tend to be older and skew female, although men represent half of all new signups.
Brands who want people to take action after they view your Pin. 98% of Pinterest users actually attempt the inspirational ideas they pin on Pinterest, compared with only 71% of average social media users. People use Pinterest primarily to do something, not just to browse around.
Brands who sell luxury products, or target high-income-earners. Pinterest users tend to have higher household incomes, and be more likely to shop at—and spend more at—higher-end retailers.
Brands with products that lend themselves to crafting, DIY, or artistic projects that fit perfectly in on Pinterest infographic.
How to find your influencers
Now that you know which kind of influencer is right for your brand, it's time to find them.
That's where Dealspotr comes in. Our influencer marketplace connects brands with thousands of micro-influencers—on YouTube, Instagram, and Pinterest—who are skilled at promoting brands to drive engagement, new fans, and, best of all, sales.
Get influencer marketing insights from Dealspotr in your inbox.
This guide was published on November 7, 2018
, and last modified on November 7, 2018
.